March 7, 2023 1:03 pm
Work underway to simplify Russian visa exchanges with 4 Arab countries
UAE and Russia have reciprocal visa-free travel agreements in place since 2019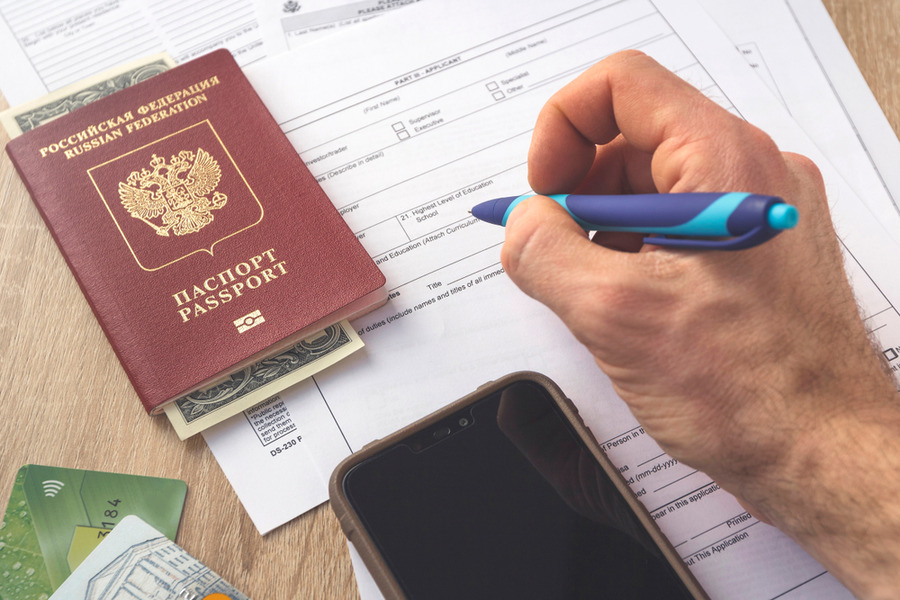 Russia in talks for visa-free travels for its nationals to the Gulf
Russian Deputy Foreign Minister Yevgeny Ivanov announced that negotiations are underway to waive entry visas for Russian citizens with 11 countries, including four Arab countries: Saudi Arabia, Oman, Bahrain, and Kuwait.
"The government's draft agreements for the visa waiver for [Russian] citizens with a number of countries, namely: Bahrain, Oman, Saudi Arabia, the Bahamas, Barbados, Haiti, Zambia, Kuwait, Malaysia, Mexico, Trinidad, and Tobago, are at different stages of work," Ivanov told TASS agency.
Read more: Saudi eases tourist visas for GCC residents
He continued by saying that the Russian Foreign Ministry will undoubtedly make an announcement once the agreements were finalized.
Since Moscow's war on Ukraine started a year ago, a substantial number of Russians have begun moving to the Gulf. Some of the biggest real estate investors in Dubai are said to be Russians.
Russia is also preparing agreements to simplify visa exchanges with six more countries, reported TASS.
UAE, Russia 
According to the UAE Ministry of Foreign Affairs and International Cooperation, Russia and the United Arab Emirates (UAE) have had reciprocal visa-free travel agreements in place since February 17, 2019.
The two-way agreement allows valid passport holders who do not intend to work or study in the UAE or Russia to stay in each country visa-free for 90 days.
19 countries
In February, Russia's Prime Minister Mikhail Mishustin approved a decree enabling a facilitated visa regime for citizens of 19 countries, including Saudi, Oman, Bahrain, Kuwait, and Türkiye.
As per the decree, citizens of the specified countries may get a tourist visa for up to six months if they have a hotel reservation.
The Russian Foreign Ministry said it will publish a report by June 1 on the possibility of introducing electronic visas for citizens of 70 more countries.
For more on travel stories, click here.
Exclusives