March 2, 2023 11:08 am
World Bank announces $9.13 mn grant to Egypt to fight pollution
In support of the country's climate change efforts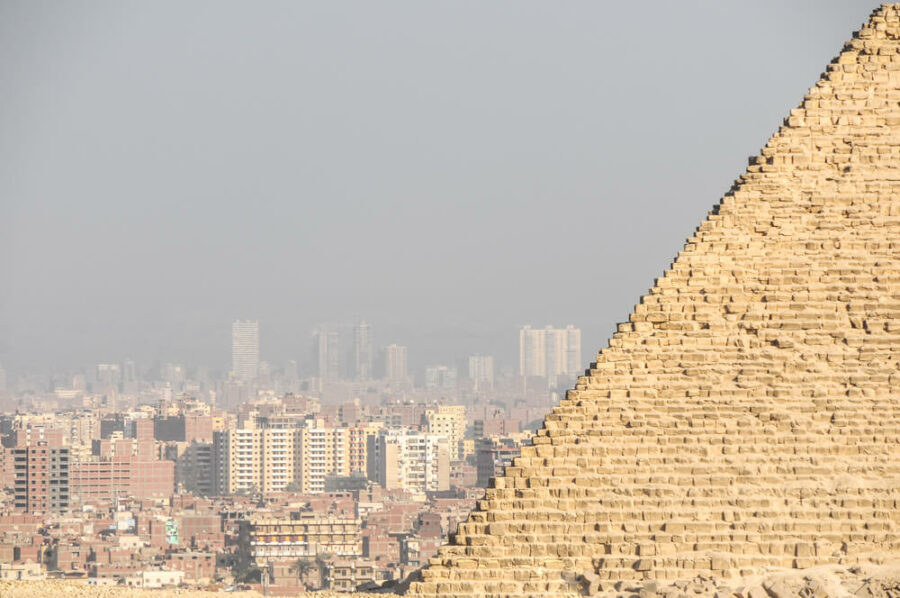 Egypt has been seeking in recent years to improve its environmental record
The World Bank announced a $9.13 million Global Environment Facility (GEF) grant to expand the scope of the Greater Cairo Air Pollution Management and Climate Change Project.
The $200 million original project, approved in 2021 and lasting till 2026, supports Egypt's efforts to reduce pollution in Greater Cairo, with a focus on lowering vehicle emissions, improving solid waste management, and fortifying the air and climate decision-making system.
According to the World Bank, the grant will reinforce the original project's environmental benefits on both the local and global levels by improving the management of electronic and healthcare waste.
Read more: We don't want to lose the battle against climate change
The project expansion aims to support the country's national action plan on unintentional persistent organic pollutants (UPOPs), with a focus on strengthening the regulatory framework, data collection, management, and monitoring, raising awareness of V-safe handling capacity (an active surveillance program to monitor the safety of COVID-19 vaccines), and special waste and recycling capacity.
Additionally, the World Bank observed that the generation of healthcare waste is rapidly increasing in Egypt, as it is in other countries, as a result of COVID-19, expanding healthcare systems, increased use of single-use items, and poor waste segregation practices.
Egypt also produces a significant amount of e-waste, which has been exacerbated by the country's national ICT expansion and digital upgrading efforts.
Egypt has been seeking in recent years to improve its environmental record. Last November, the North African country hosted the United Nations Climate Change Conference (COP27). Egypt is also increasing its use of solar and wind energy.
Serious health effects
Current healthcare and e-waste treatment and disposal practices must be improved in order to reduce the release of more UPOPS, which are a group of chemicals that persist in the environment and can cause serious health effects as well as negatively impact environmental quality when released into the air, water, or soil, according to public health studies.
UPOPs pose a variety of health risks, including respiratory problems, skin disorders, acute brain damage, stroke, asthma, coughing, bronchitis, reduced lung development, and high blood pressure.
For more on climate change, click here.
Exclusives