It was back in December 2010 that former FIFA President Sepp Blatter announced that Qatar would host the 2022 World Cup. It sprung jubilation in Doha and across the Arab world, but low and behold, no one could have guessed how much money would be invested in this event.
According to Reuters, Qatar has allegedly spent $229 billion on World Cup infrastructure, some $29 billion above the $200 billion, as one unidentified Qatari official confirmed to Tass News agency. This dwarfed the $12 billion to $15 billion that Russia spent on the 2018 World Cup where close to $3 billion was spent on 12 new or upgraded stadiums and at least a further $8 billion on infrastructure. 
The stadiums and other infrastructure projects of the 2014 World Cup in Brazil cost a stated $15 billion, while South Africa reportedly spent $3.6 billion on the 2010 World Cup. Germany spent an estimated $4.3 billion in 2006, and Japan and South Korea nearly $7 billion in 2002.
In a sports event where a match ball costs $300 at the most, by all considerations this is big business, but this year's expenditures went beyond anyone's wildest imagination, as did the expected revenues for FIFA, a non-profit organization. 
Qatar WC 2022 Costs
The 2022 World Cup is the most expensive sporting event in the history of FIFA. In addition to the money spent on building or redeveloping stadia, sizable sums were also spent on accommodations, including private islands, villas, tented areas, apartments, and hotels.
In Doha alone, more than $15 billion were devoted to accommodations in many areas including The Pearl, while another $36 billion were spent on the Doha Metro, which along with Lusail Tram recorded 566,868 travelers on the first day of the World Cup. The country built seven new stadiums that cost anywhere between $6 billion and 10 billion in total.  
Read More: FIFA's revenue exceeded $7.5 bn over past 4 years
Qatar ROI/revenues
Qatar expects 1.5 million attendees at the 2022 World Cup, an event that will add up to $17 billion to its economy over the next three years and billions more in tourism for years to come. There is no definite time period on when the country will recoup its investment, but it's safe to say that, by the time the World Cup ends, it will forever leave a positive mark in the eyes of investors and stay fondly etched in the memory and hearts of tourists, current and future ones alike.    
The event also attracted revenue streams from top-tier sponsors like Qatar Energy as well as from other top sector players like Qatari bank QNB, national carrier Qatar Airways, and telecom firm Ooredoo. FIFA also added second-tier sponsor deals from financial platform crypto.com and American blockchain provider Algorand. Key broadcast deals were signed with Fox in the U.S. and Qatari broadcaster BeIN Sports.
FIFA World Cup costs
FIFA's investment in the 2022 World Cup covers everything from marketing to workforce management. FIFA is projected to have spent about $1.7 billion in setting up this year's World Cup, of which some $325 million went to operational expenses like tickets, event transport, hospitality, and referees. Another roughly $250 million went to cover TV operations, while some $440 million are geared toward prize money. The winners of the Qatar World Cup will receive $44 million out of the total prize pot. Referees stand to make $17 million in total. 
In total, FIFA's investment budget for the 2018 FIFA World Cup Russia amounted to over $1.9 billion, according to Statista.com. During the 2014 Brazil World Cup, FIFA spent $2.2 billion.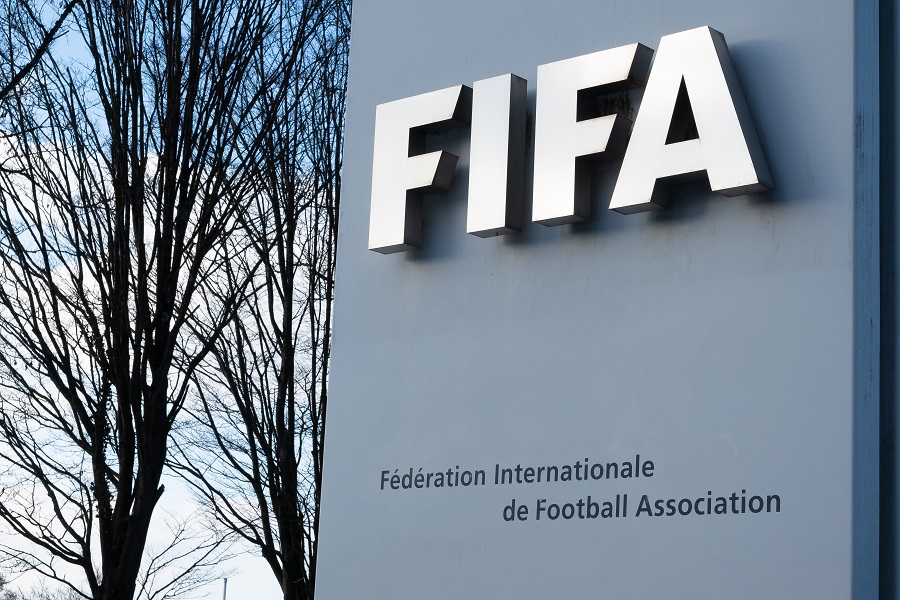 FIFA World Cup revenues
FIFA has increased its World Cup revenue by more than $1 billion after taking the tournament to Qatar, according to the governing body. 
Between 2015 and 2018 FIFA generated $6.5 billion, of which $5 billion came from the 2018 World Cup alone. Over a billion viewers watched the last World Cup. Revenue generated by the four-year cycle of the Qatar World Cup – from 2018 to 2022, including an extra five months because of the winter schedule – will reach $7.5 billion. 
FIFA generated $600 million in licensing rights for the 2015-18 cycle, 114 percent more than for the previous one. This revenue comes from the sale of brand licensing contracts, royalty payments, and other similar sources. Revenue from ticketing rights is 100 percent owned by a direct subsidiary of FIFA. From 2015 until 2018, the sports body reported $712 million in hospitality rights and revenue from ticket sales.
Tickets were in high demand for the 2022 World Cup in Qatar, with the top 10 purchasing countries being Qatar, the US, Saudi, the UK, Mexico, the UAE, Argentina, France, Brazil, and Germany.
FIFA has made substantial cost savings from the Qatar World Cup, having essentially scheduled a tournament in one city with the eight World Cup stadiums being within a 50 km radius of Doha, cutting down substantially on travel costs for which FIFA is liable.
FIFA's revenues are likely to approach $10 billion for the next four years, thanks to a new financial strategy for women's football and the expanded 2026 World Cup in the U.S., Canada, and Mexico. That event will see, for the first time ever, 48 teams competing, up from the present 32. 
Post World Cup FIFA investments and expenses
The savings from a venue within a 50 km city radius creates a savings of $700,000, which will be geared toward investment for the game. In the next four years, FIFA's forward program will see $200 million spent each year on the development of international talent, a project overseen by Arsène Wenger.  
FIFA's 2015-18 expenses of $5.37 billion can be broadly divided between the primary categories of event-related expenses ($2.56 billion), development and education projects ($1.67 billion), and FIFA governance and administration ($797 million). Other notable expenditures from 2015-2018 are Football Governance, which includes legal costs, information technology, and building expenses. This came in at a total of $124 million. Lastly, FIFA spent $211 million on marketing and TV broadcasting.