May 19, 2022 1:44 pm
Zoom taking platform approach to unified communication
Metaverse feel is next
Abe Smith, Head of International, Zoom Video Communications
If you're like me, someone who likes things free, then Zoom's 40-minute account must be one of those things that can make you feel giddy, especially during COVID, when the planet was in remote mode.
Full Zoom command and control allows you to invite people in, keep others out, mute/unmute them, video record conversations, share your screen, and more, giving you the feeling of a master puppeteer.
Recently, following an exclusive interview between Economy Middle East (EME) and Abe Smith, Head of International, Zoom Video Communications, we found out how the company can upgrade that experience to one of conductor, orchestrating a unified communication experience like no other.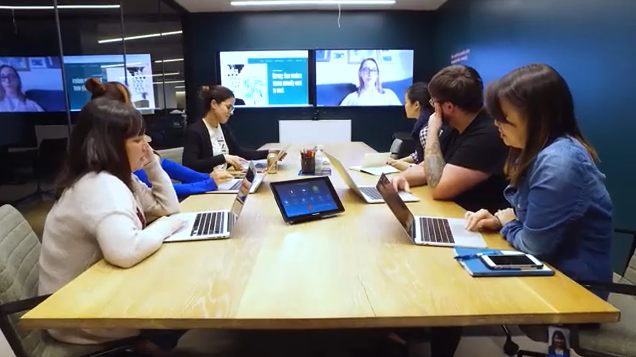 Unified communications
Abe is himself a field general in his own rights, having over 20 years in the unified communication space.
"Zoom is scaling its software power to deliver a platform approach, not just video, but all unified communications geared for work productivity," Abe told EME.
"We provide visual communications via products like Zoom phones, rooms, and events, and collaboration applications like the new Whiteboard we just launched."
It's a bold vision for a company aiming to empower casual individuals, professionals, and corporates alike with tools that elevate productivity, and customer satisfaction (happiness, as Abe describes it), to levels unseen before.
"Zoom allows users to experience a rich, seamless communication that works every time, in bandwidth-rich or -challenged locations, on any device, anywhere," Abe said shedding light on some of the factors that set the company apart in a highly competitive video communication field.
"Zoom is the only company to have built this natively, from the ground up, as we design for the modern worker."
How does unified communications work?
Beyond video meetings, Zoom introduces room systems similar to rich, in-office conference room experiences, which work on any video device like Poly, Logitech, and others.
"Unified communications with Zoom includes things like digital signage that leverage displays in and out of conference rooms to project compelling content to employees and guests, plus workplace management software that measures and manages the room and workplace experience and that includes controls around temperature and air quality," Abe explained.
"I might start a meeting with a voice control, then walk into a room while conducting this meeting on my i-phone, press a button on the Zoom phone, a feature-rich cloud phone system for businesses of all sizes, and transfer that call to a room system and conference devices, and all is delivered via the Zoom software."
Kind of futuristic, but Zoom is not satisfied just bringing the conference room experience as close to reality as possible.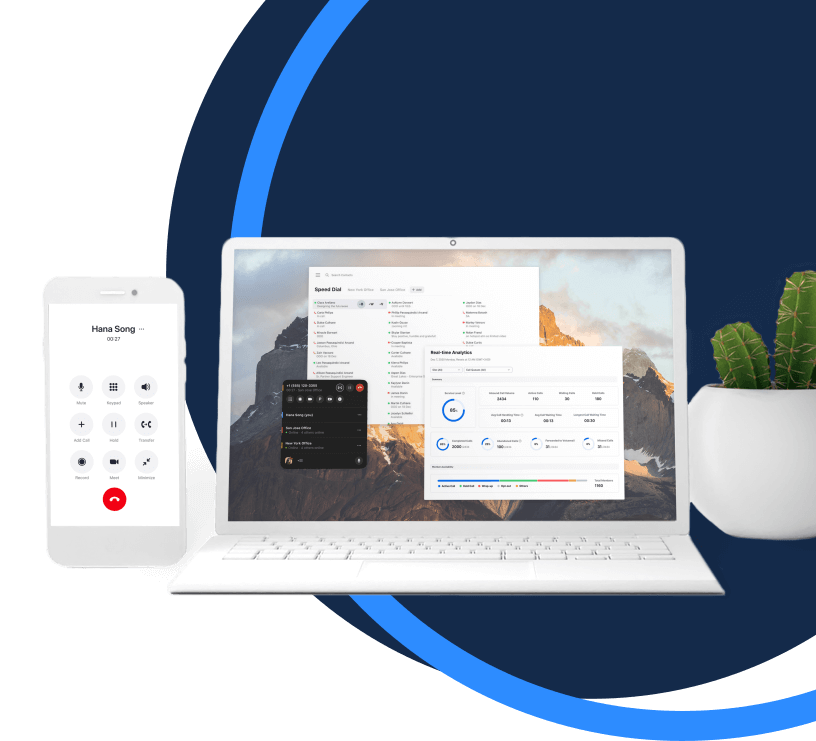 Metaverse-like experience
Zoom is looking at the metaverse as a recent and growing trend.
"We have shown a desire to work with Facebook/Meta and introduced a collaboration with Oculus headsets on VR and AR, and you can use them today with our whiteboarding products in the metaverse," Abe shared.
"The richness of the experience one day will be Zoom meetings similar to face-to-face encounters, maybe via a virtual handshake. As the tech emerges, so will Zoom."
Zoom and the MENA
Zoom actually started its journey into the MENA as soon as ABE joined the company some 3 years ago.
"We believe in a few core principles. Delivering happiness, in other words, care and sensitivity when working with all customers, be it while using a free account, a single pro user, or the largest institutions in the world, like HSBC which is in 63 countries and with over 250 employees using Zoom," Abe said.
"We have people that are in the region, like Dubai, Saudi, and other Middle East countries, and everything is coordinated via a center of excellence, a singular location centralized in the Netherlands."
He said the center incorporates employees that support each other and deliver that care to Zoom customers around the clock, in multiple languages and skills, in what is a beehive of cultural diversity and sensitivity towards each other and the communities they serve.
"We augment that with clear partner strategies such as with service providers like Etisalat in Dubai, focused resellers, or distributors, creating an extension of ourselves and growing day by day as part of our FY22 strategy," Abe said, adding "And we obviously engage directly in-market and virtually via Zoom."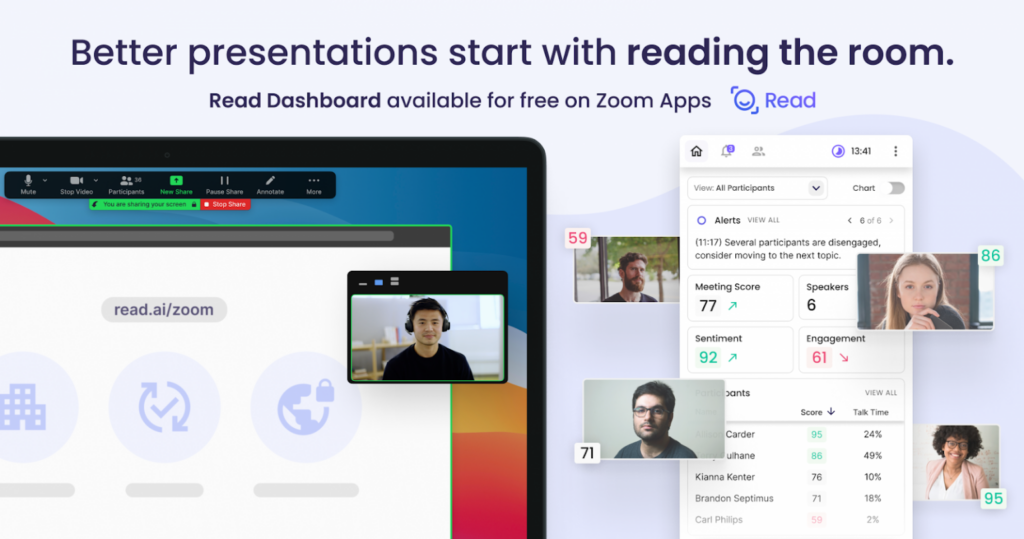 Zooming in on Business trends
Abe said current business trends, such as the gig economy and remote working existed before the pandemic.
What Zoom did, he explained, was to deliver innovative solutions in tune with what people wanted, essentially:
Trend 1: Flexibility and choice
Flexibility and choice are two luxuries that people cherish the most today.
Trend 2: Rise of the megacities
Abe pointed to having dozens of global cities populated by 10 million or more, including Istanbul, London, Mexico City and Tokyo, where time for productivity was becoming more challenging, necessitating going from face-to-face to virtually.
Trend 3: Remote learning
Remote education at the university level saw professors incorporating remote lessons, inviting remote guest lecturers, and engaging students in virtual classroom environments, creating opportunities for remote videoconferencing.
"Today this is hyper-accelerated, especially as the pandemic showed that all this could happen. Today, we live in a hybrid world which means people have the choice, flexibility, and ability to decide how they work, and maintain productivity," Abe opined.
Yet the key for Zoom was, and continues to be, how to disrupt what is a very crowded and mature market. Abe said Zoom achieved this via:
Products that worked every time
A video-first strategy with HD quality that can work on low or high bandwidth
Software flexibility that allowed access to the platform via mobile, desktop, of room systems
Strategic pricing models, i.e., free and affordable licensing
A "we care" attitude, focused on delivering happiness, and for every individual
Extreme aggressiveness and agility in making the experience better every day, with new features and products
Continuous introduction of productivity features like whiteboarding or integrating this productivity with apps like Salesforce and Service Now, where, in a click, one can do a zoom call
Zoom growth
Abe said that for EMEA's Q4 of FY 2019, zoom generated $10.7 million.
"During the last Quarter in FY 22, we turned over $200 million. The business in EMEA has reached over $800 million, and is experiencing strong growth, along with our headcount, infrastructure certification, technology, data centers, and partnerships," Abe revealed.
Privacy and security
Abe said privacy and security have been front and center for Zoom since its inception.
"Zoom handles the largest banks and secure communications for governments like the Whitehouse," Abe said.
"We continue to enhance security including at the 21 data centers that we manage ourselves. We achieve end-to-end encryption, after acquiring Keybase in May 2020, while in February 2022, Zoom added the National Cyber Security Centre's (NCSC's) Cyber Essentials Plus certification to a growing list of accreditations."
Zoom also introduced the bug bounty program which provides guidelines for security researchers to conduct ethical research and coordinate disclosure of security vulnerabilities to Zoom so that it can fix them and keep users safe.
"Passwords, waiting rooms, locking the meetings at the consumer level, encryption at the network level, managing the data centers, and physically securing data, are all ways our teams remain very responsive to both the security and privacy of our users," Abe assured.
Exclusives