January 27, 2023 8:59 am
2022 US economic growth exceeded expectations..recession looms ahead
Markets await next week's Federal Reserve meeting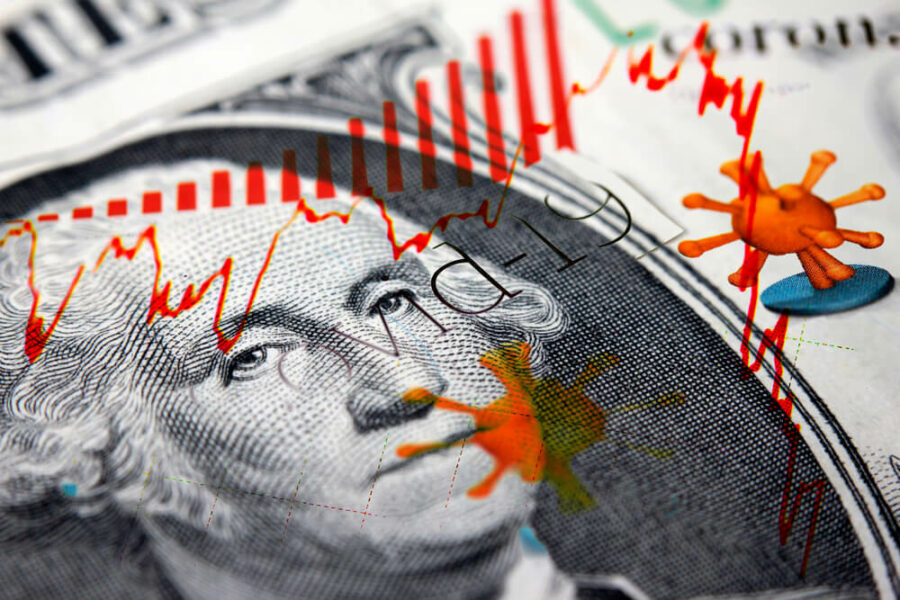 US economy
The US economy ended 2022 solid even as questions persist about whether growth will turn negative this year.
Americans continued to consume despite declining purchasing power due to rising interest rates and inflation.
The Commerce Department reported on Thursday that fourth-quarter gross domestic product, the sum of all goods and services produced in the October-December period, rose at an annual rate of 2.9 percent. Economists surveyed by Dow Jones expected a reading of 2.8 percent.
This came after the previous year (2021) saw the biggest decline in GDP since 1946 (-3.5 percent) and two months of recession due to Covid-19.
This may be the last quarter in which the economy achieved strong growth before the delayed impact of the Federal Reserve's fastest monetary tightening session since the eighties is apparent.
Most economists expect the second half of the year to be a recession, but it will be moderate compared to previous ones.
Read: 61% probability of US recession in next 12 months: Report
Economic indicators point further toward a recession that began at the beginning of the year, in December-January.
Retail sales have fallen sharply over the past two months and the manufacturing sector has entered a recession, apparently following the housing market. While the labor market remains strong, business sentiment continues to decline, which may eventually hurt hiring.
Consumer spending, which accounts for more than two-thirds of US economic activity, was the main driver of growth and saw a surge in spending on goods at the start of the quarter.
Spending was supported by a strong labor market along with surplus savings accumulated during the COVID-19 pandemic.
However, demand for durable goods, often purchased in futures contracts, has declined and some households, especially low-income ones, have depleted their savings. Corporate spending also lost some of its strength by the end of the fourth quarter.
White House Budget Office Director Shalanda Young said on Twitter that "the first two years of economic growth (under Joe Biden) are the strongest of the first two years (in this respect) of any other president since (Bill) Clinton."
2022 started badly, with GDP declining in two quarters (-1.6 percent in the first quarter, then -0.6 percent in the second quarter), before returning to growth in the third quarter (+3.2 percent).
There is no doubt that a major threat to the US economy is the public debt ceiling reached last week.
Without a deal in Congress, the US may eventually find itself in default.
Markets await next week's Federal Reserve meeting, which will set a slower increase in federal interest rates.
A series of strong rate hikes aimed at taming hyperinflation is expected to continue this year.
The Federal Reserve has raised its benchmark borrowing rate by 4.25 percentage points since March 2022 to its highest rate since late 2007.
Interest rate increases generally operate on delays, which means that their real impact may not be felt until time passes.
Markets are almost certain that the Federal Reserve will approve another quarter-percentage-point increase at its meeting next week and likely follow that with another similar hike in March.
For more on worldwide developments, click here.
Exclusives