March 1, 2023 4:02 pm
ACWA Power closes $8.5 bn for NEOM's green hydrogen project
Investment will be funded by a combination of long-term debt and equity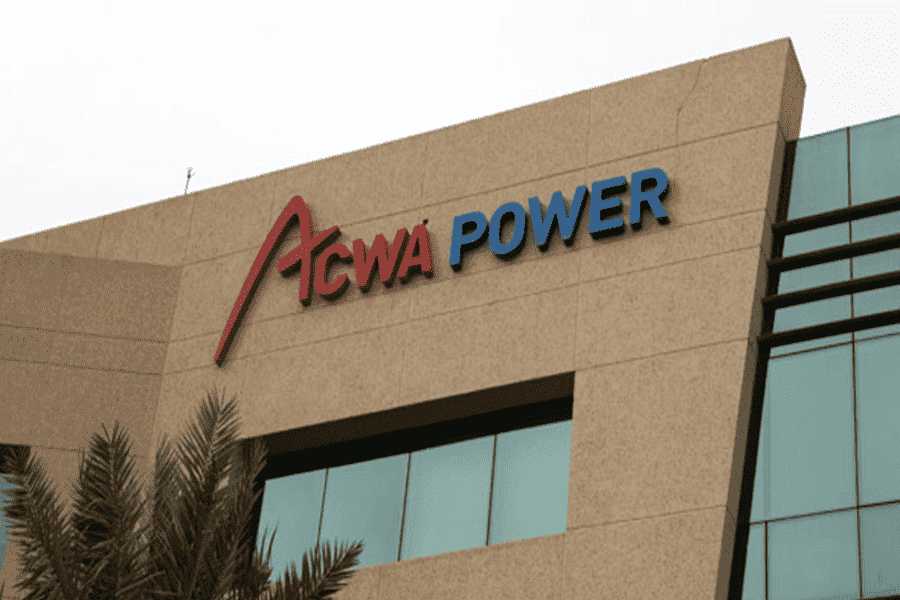 ACWA POWER
ACWA Power, a Saudi Arabian utility developer partly owned by Saudi's Public Investment Fund (PIF), has signed financing agreements totaling $8.5 billion for the NEOM Green Hydrogen Project (NGHP), which is scheduled to begin operations in 2026.
The investment was agreed upon with NEOM Green Hydrogen Company (NGHC), a joint venture between ACWA Power, Air Products, and NEOM Company, with ACWA Power holding a 33.3 percent equity stake, according to a statement on Riyadh's Tadawul exchange.
The total financing consists of $5.852 billion in senior debt and $475 million in mezzanine debt, both structured as non-recourse project finance:
– $1.50 billion in funding from the National Development Fund (NDF) on behalf of the National Infrastructure Fund (NIF).
– $1.25 billion in Saudi riyal financing provided by the Saudi Industrial Development Fund (SIDF).
Read more: Saudi's ACWA Power posts Q3 profits of SAR 324 mn
The funds come from a group of financiers and are structured as a combination of long-term uncovered tranches and an Euler Hermes covered tranche. The financiers include First Abu Dhabi Bank, HSBC, Standard Chartered Bank, Mitsubishi UFJ Financial Group, BNP Paribas, Abu Dhabi Commercial Bank, Natixis, Saudi British Bank, Sumitomo Mitsui Banking Corporation, Saudi National Bank, KFW, Riyad Bank, Norinchukin Bank, Mizuho Bank, Banque Saudi Fransi, Alinma Bank, APICORP, JP Morgan, DZ Bank, Korea Development Bank and Credit Agricole.
According to Acwa Power, the project scope includes the development, financing, design, engineering, procurement, manufacturing, factory testing, transportation, construction, erection, installation,  commissioning, insurance, ownership, operation and maintenance of the world-scale green hydrogen and green ammonia facility in Neom.
Also a 30-year green ammonia offtake contract has been inked with Air Products, it added.
For more on economy, click here.
Exclusives