March 14, 2023 9:58 am
ADNOC Gas stocks increase gains to $9.2 bn on ADX debut
Company is the fifth subsidiary of ADNOC to list on ADX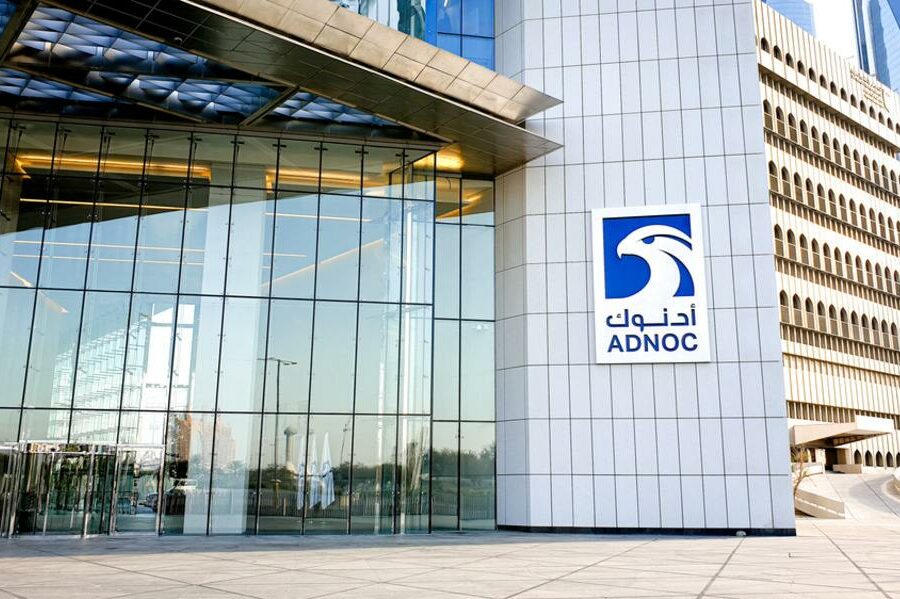 ADNCO Gas share price surges on Abu Dhabi debut
ADNOC Gas shares rose 19% on their first day of trading on the Abu Dhabi Securities Exchange (ADX) on Monday in a $2.5 billion initial public offering (IPO) designed to capitalize on rising demand for the fuel. Stocks increased their gains and capital profits to more than 33.8 billion dirhams ($9.2 billion) on the first day of trading.
ADNOC Gas, a subsidiary of energy giant Abu Dhabi National Oil Company (ADNOC), soared as high as 2.97 dirhams ($0.80) in early trading from its IPO price of 2.37 dirhams. However, it ended the day at 2.81 dirhams ($0.77).
Read more: ADNOC Gas IPO touches $2.5 billion mark
By the end of Monday's trading session, the company's market capital had climbed from 181.9 billion dirhams to 215.6 billion dirhams, with the share price closing at 2.81 dirhams per share, an increase of 18.6 percent over the final offering price.
It is ADNOC's fifth subsidiary to list on the second-largest Arab stock exchange, growing the company's market capitalization to 2.88 trillion dirhams from 2.702 trillion dirhams at the end of the last trading session on Friday.
IPO was more than 50 times oversubscribed, the highest demand ever seen for an IPO in the MENA, surpassing Saudi Aramco's world-record $29.4 billion listing just over three years ago.
Transition fuel
ADNOC, which generates the most revenue for the UAE government, retained a 90% stake in its new subsidiary, which was formed from its previous liquefied natural gas (LNG) units.
Gas is said to be more environmentally friendly than other fossil fuels, and many countries around the world are working to reduce their emissions.
According to energy expert Rudy Baroudi, LNG is "the most important transitional fuel while hydrocarbons are abandoned."
According to BP statistics, the UAE produced approximately 57 billion cubic meters of natural gas in 2021, accounting for 1.4 percent of global production.
Moreover, the British International Energy Company revealed the UAE exported about 8.8 billion cubic meters of LNG in the same year, accounting for about 1.7 percent of global exports.
3 billion standard cubic feet per day
In a recent interview, Ahmed Al-Abri, CEO of ADNOC Gas, predicted that gas demand would increase by about 25% over the next 20-25 years and that it would continue to be an essential source for industries both globally and locally.
Al-Abri stated that his company intends to boost output by about 3 billion standard cubic feet per day between 2023 and 2027, explaining that the expansion plans are being studied in conjunction with global gas demand.
For more on ADNOC, click here.
Exclusives