December 14, 2022 12:22 pm
African leaders convene in key Washington summit hosted by Biden
For talks on food security, trade, and outer space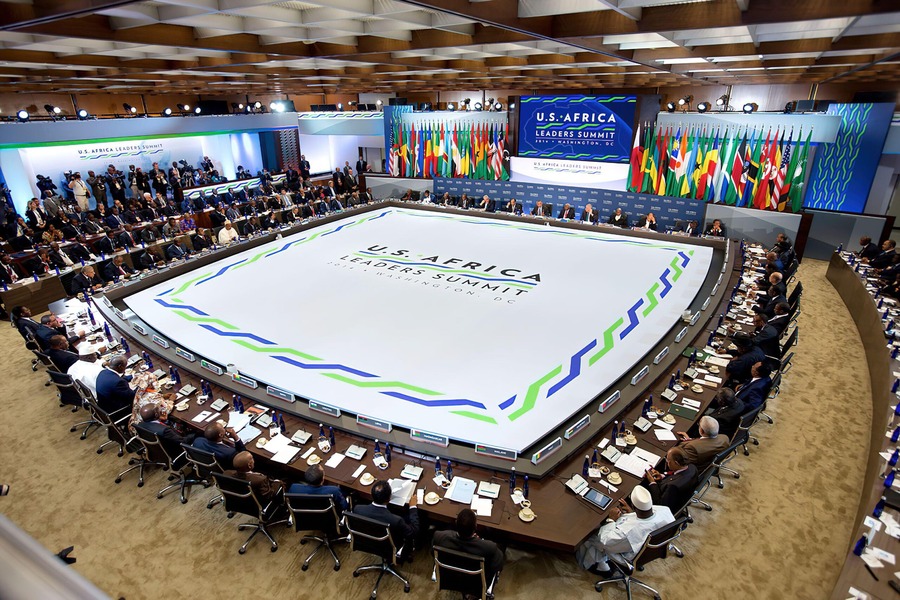 U.S.-Africa Leaders Summit in 2014 (Photo credit: American Photo Archive)
About 50 African heads of state and leaders met with President Joe Biden this week in Washington with the aim of reviving US relationships with Africa at a time when China and other US rivals are vying for influence on the continent.
On Tuesday, the US-Africa Leaders Summit kicked off with a focus on the vital role of civil society and the strength of the African diaspora communities in the United States.
According to US officials, Biden's three-day U.S.-Africa Leaders Summit aims to advance shared priorities through discussions centered on trade, food security, climate change, good governance, global health, and the exploration of outer space.
Reiterating American commitment to the continent is a major theme of the summit, the first one since 2014.
The continent is grappling with a food shortage worsened by both Russia's war with Ukraine and supply chain problems arising from the Covid-19 pandemic.
However, U.S. officials say they also want to discuss forward-looking topics such as commercial investments and technology that can have long-term benefits for the continent.
Throughout the summit, "major deliverables and initiatives" will be revealed, according to administration officials. Biden will also declare his support for the African Union becoming a permanent member of the G20.
Read more: G20 to boost global economic recovery confidence despite challenges
In an Africa strategy unveiled in August, the White House stressed the need to strengthen democracies across the continent and help them deliver for their citizens, with the aim of undergirding stability.
Exclusives