December 1, 2022 9:14 am
Al Masaood Group: Success is never final
For 5 decades, growing hand in hand with the nation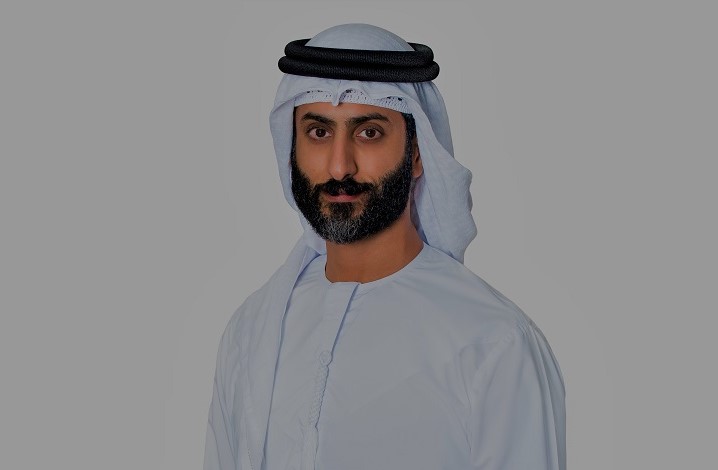 Ahmed Rahma Al Masaood, Director, Al Masaood Group
Throughout its five-decade journey, Al Masaood Group has operated across various sectors implementing value-driven solutions and services. The Group has cemented its presence in the fields of automotive, power generation, and marine solutions as well as logistics, business services, construction, and real estate. 
In this interview with Economy Middle East, Ahmed Rahma Al Masaood, Director, of Al Masaood Group, discusses the very steps put in motion to achieve this success and go beyond it to greater achievements.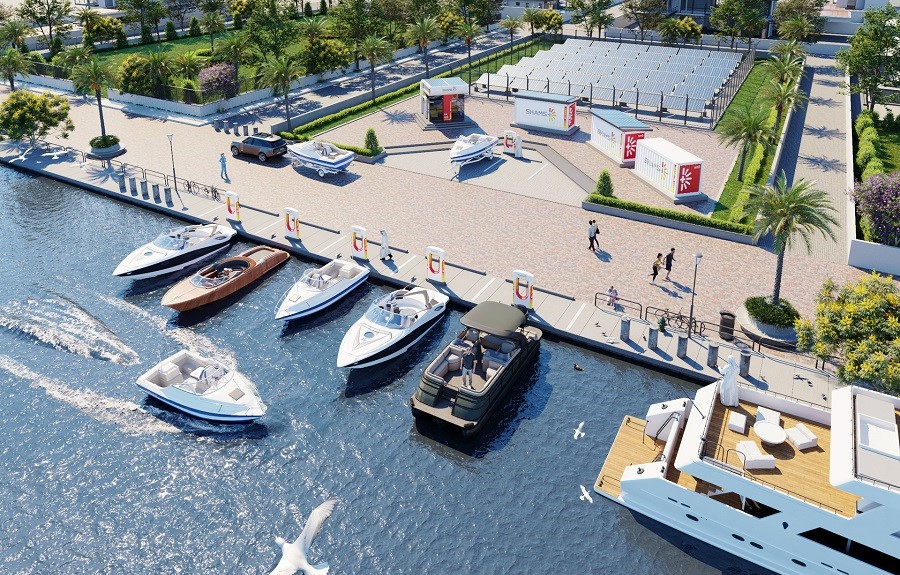 What makes Al Masaood Group successful, in your opinion?
I believe success is never final. It is more of a continuous process that requires constant work and agility to keep up with the customer and market demands that are constantly evolving. Our customer-centric business model has enabled us to elevate our offerings and adopt innovation as a core factor for our services and solutions across all our companies. I also believe that the success of an organization depends on having an open, forward-thinking organizational culture that promotes a positive work environment and makes people feel valued and recognized for their contributions. Therefore, building strong relationships not only with our customers but with our employees as well is a priority for us as a company. 
Read More: Showroom showcase: One man's vision for future mobility
How do you evaluate your success as a brand, and market leader today?
Al Masaood Group has always supported the growth of Abu Dhabi since its founding in 1971. The Group has brought home an array of global brands and also established a portfolio of home-grown brands to serve the social, economic, and commercial growth of the Emirate. The Group was the first business to be registered with the Abu Dhabi Chamber of Commerce and Industry. It also brought the first gas turbine to Abu Dhabi and the Middle East, and later constructed the first desalination plant in the UAE back in the 70s. From those very early days, we also developed strong partnerships with renowned brands like Nissan, INFINITI, Renault, and Sunstream International, for the distribution of their products in the UAE.
For five decades we have grown hand in hand with our nation, and today we are introducing home-built solutions, such as Al Masaood's SHAMS+ smart solar charging solution, which is the first of its kind to be fully constructed in the UAE. This reiterates our commitment to the UAE's industrialization strategy and the "Make it in the Emirates" campaign. Throughout the years, Al Masaood has taken big strides, all with the prime purpose of best serving the UAE, our stakeholders, and the community. We are proud of how far we have come along, but also acknowledge that we still have more to do and offer in order to continue supporting the country.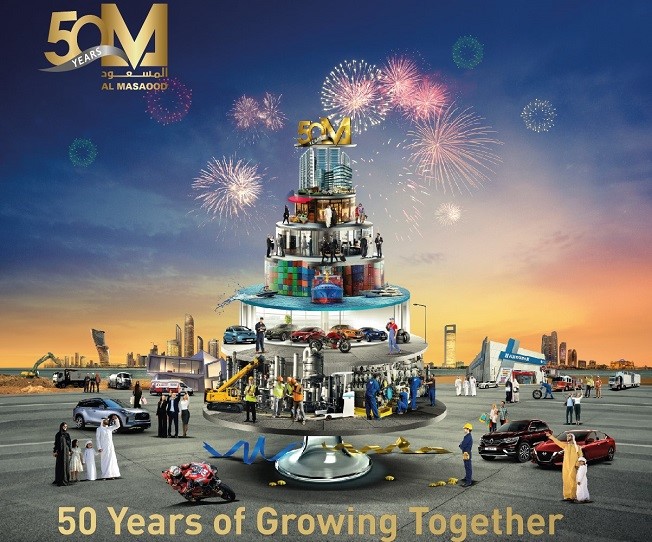 What is the vision for Al Masaood Group for the coming years, in terms of growth, development, market expansion, and technological expertise?
At Al Masaood, we see diversification as a core strategy to safeguard the Group against market challenges. Therefore, we are constantly on the lookout for opportunities to diversify our offerings in various sectors as well as reinforce our relationship with stakeholders to benefit society and the environment. Our Industrial divisions are pursuing diversification into the manufacturing side of operations to create products and solutions that are tailored to serve each of our customer's specific needs.
The main direction we are also currently taking across all our divisions is sustainability and environmental awareness. Ensuring sound ESG practices has become intrinsic to all our business decisions and product offerings. This comes in line with its rising significance to ensure a sustainable future according to the vision and ambitions of the government. Internally, we have established an effective framework for ESG requirements that ensures synchronicity with our vision and businesses and deployed new solutions across our operations to limit our carbon footprint and ensure energy efficiency.
We will continue to pursue investments in important strategic industries, and seek new business avenues, not only in the UAE but across the region as well.
How important is UAE's National Day for you and the company in cementing the belief and pride in what you are doing for the country?
UAE's National Day is very significant not just for our company, but everyone living on this land, as it symbolizes the inception of an inspiring journey that led the UAE to become a leading global business hub. As the country developed its key sectors over the years, Al Masaood has stood as a supporter of this growth by expanding and upgrading its operations, business model, and value propositions. We will continue to play our role in UAE's journey, as we look forward to a future filled with progress and development for our organization and, more importantly, for our homeland. As we now shift our focus to the next phase of our journey, Al Masaood will stay true to its vision of Growing with the Nation, Delivering Value, and Embracing the authentic heritage of the UAE.
Exclusives