November 10, 2022 1:10 pm
Amazon first public company to lose $1 trillion in market value
Announced freeze policy on employment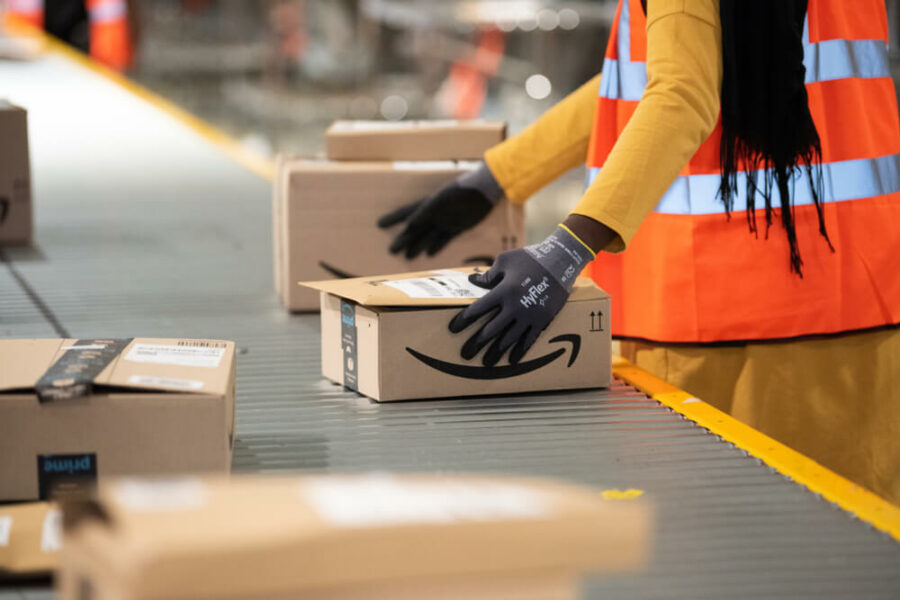 Amazon was one of the few companies in the world that benefited from the pandemic
Amazon became the  first public company in the  world to lose a trillion dollars in market capitalization, as a combination of rising inflation, tightening monetary policies and disappointing profits led to historic sell-offs in the company's shares this year.
According to Bloomberg, shares in the e-commerce giant fell 4.3 percent on Wednesday, pushing its market capitalization to about $879 billion from a record close of $1.88 trillion in July 2021.
Microsoft joins it after losing $889 billion from the November 2021 peak.
Fears of a recession have further weakened sentiment in the tech sector, with the top 5 U.S. tech companies by revenue seeing nearly $4 trillion in market capitalization this year.
The world's largest online retailer has spent this year adjusting to the sharp slowdown in e-commerce growth, as shoppers resumed pre-coronavirus habits.
Amazon shares fell nearly 50 percent amid slower sales, higher costs and higher interest rates.
Amazon was one of the few companies in the world to benefit from the pandemic. In 2020, Amazon dashed  all earnings expectations, achieving $386 billion in revenue, up 38 percent from 2019. The record performance for 2020 was $100 billion higher than the previous year, an unprecedented 84 percent increase in net profit.
Read more: //economymiddleeast.com/news/an-exclusive-look-into-amazons-prime-day-top-discounts
Last month, Amazon forecast the slowest revenue growth in the company's history, as shoppers reduce spending in the face of economic uncertainty.
It announced that its sales fell in the third quarter of this year, to reach $127 billion, coming in less than expected. Analysts had expected sales during this period to reach $127.5 billion.
That has plunged its market capitalization to less than a trillion dollars for the first time since the pandemic fueled tech stocks more than two years ago.
Amazon CFO  Brian Olsavsky told reporters on October 27: "We are seeing signs everywhere, once again, that people's budgets are tight, inflation is still high, and energy costs are an additional problem above those caused by other problems… "We're preparing for what could be a slower growth period, like most companies."
The decline in Amazon's share price also affected the net worth of the company's founder, Jeff Bezos.  The world's fourth-richest person now has a net worth of $113 billion after starting the year with $192.5 billion, according to the Bloomberg G index of billionaires.
After expectations for the tech job market worsened, Amazon, like other companies, announced it would freeze hiring for months, according to a Wall Street Journal report.
Amazon's senior vice president Beth Galletti said in a note to employees in the past week: "We are facing an extraordinary economic environment, and we want to balance our employment and investments with thinking about the economic circumstances."
The memo notified them of Amazon's plan to stop hiring, which includes employees in high-level teams.
Exclusives