March 13, 2023 8:37 am
Oil prices propel Aramco's profits to record high of $161 bn in 2022
Cash dividend of $19.5 bn for Q4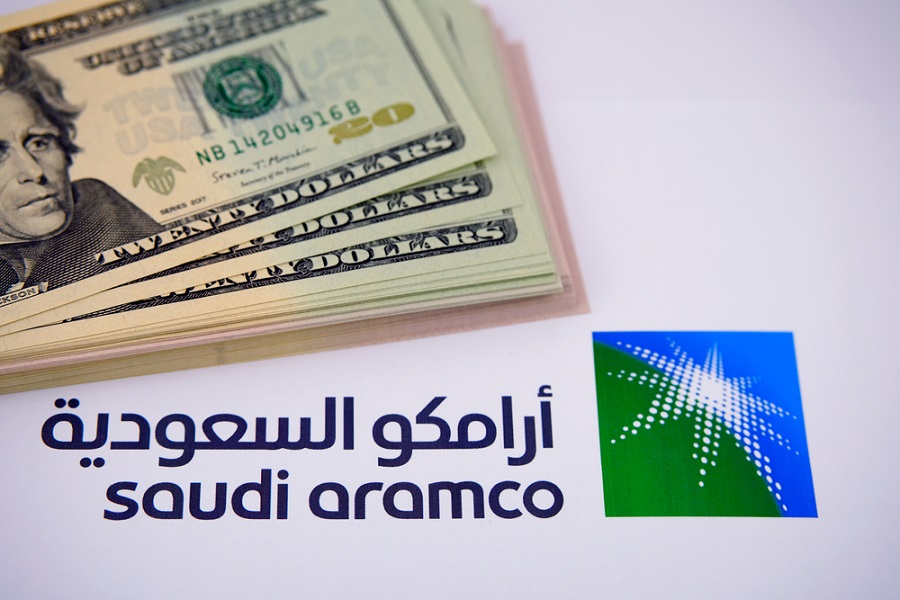 Aramco
Saudi Aramco Oil Group posted a "record" net profit of $161 billion in 2022, up about 46 percent from the previous year, thanks to higher oil prices, increased sales volumes and improved profit margins of refined products.
The group said in a statement published on the Saudi Stock Exchange (Tadawul) website that its net income reached 604.01 billion Saudi riyals ($161 billion) in 2022 compared to 412.4 billion Saudi riyals ($110 billion) in 2021, an increase of 46.46 percent.
"This increase mostly reflects the impact of higher crude oil prices and volumes sold, and a strong increase in profit margins from the refining business," it noted.
Read: Saudi Aramco intends to form a powertrain JV with Renault and Geely
Aramco President and CEO Amin Nasser said in a company statement, "We consider 2022 a milestone in the company's rich financial and operational history and great steps into the future." "By the grace of God, Saudi Aramco achieved record financial performance in 2022."
"Saudi Aramco's focus is not only on expanding oil, gas, and chemicals production but also on investing in new technologies for sustainability and carbon reduction with the potential to achieve lower levels of emissions both in the company's business and among the end users of our products," Nasser added.
In a statement, Nasser said the oil market would remain tightly balanced over the medium term, adding that he was cautiously optimistic.
He said spare capacity remained limited to two million barrels per day, at a time of rising demand for jet fuel as well as the opening of the Chinese market after Beijing lifted strict restrictions. to control the coronavirus.
Nasser announced that the agreement between Saudi Arabia and Iran will enhance regional stability and have a positive impact on the global oil market.
Saudi Arabia and Iran agreed to resume diplomatic relations between the two countries and reopen their embassies and representations.
Nasser revealed that talks and discussions are underway to consider investments in LNG, and said he sees rising demand from China and India and expects more demand in the future as the economy improves.
Aramco's statement said the company is moving forward with plans to increase maximum sustainable crude oil production capacity to 13 million barrels per day by 2027.
The earnings are in line with similar data released in February from BP, Shell and Chevron, most of which reported record profits from last year. Aramco's profits were three times that of Exxon, which hit $56 billion.
Aramco's capital expenditure rose 18 percent to $37.6 billion in 2022, and the company said it expected expenditures this year to range between $45 billion and $55 billion, including foreign investment.
Aramco reported a cash dividend of $19.5 billion for the fourth quarter, up four percent from the previous quarter.
The Company's Board of Directors also recommended the distribution of bonus shares to eligible shareholders at the rate of one share for every ten shares owned.
Free cash flow reached a record $148.5 billion in 2022 compared to $107.5 billion in 2021.
Oil prices fluctuated sharply in 2022, rising on geopolitical concerns amid the war in Ukraine before falling on weak demand from China, the world's biggest crude importer, and fears of an economic downturn.
Energy prices are expected to remain high in 2023. This is partly due to the decision to cut production approved by the Organization of the Petroleum Exporting Countries (OPEC) and its OPEC+ allies last October.
For more on Aramco, click here.
Exclusives