October 27, 2022 12:06 pm
Aramco Sustainability Fund a Month Before Climate Conference
One of the world's largest venture capital funds with a capital of $1.5 billion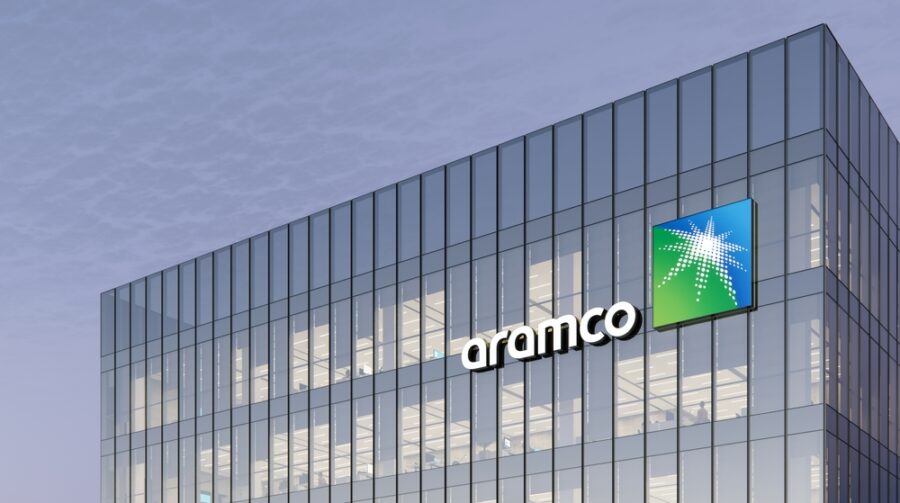 Saudi Aramco has unveiled a $1.5 billion fund for sustainable investment
Ahead of next month's UN climate conference in Egypt, Saudi Aramco has unveiled a $1.5 billion fund for sustainable investment as part of its efforts to "strengthen  green  credentials."
This fund is one of the world's largest venture capital funds focused on sustainability.
The fund, which is managed by  Aramco Ventures, Saudi Aramco's venture capital arm, is also an extension of the company's efforts to reduce greenhouse gas emissions.
The fund will seek to invest in technologies important to startups that will help mitigate climate change.
The Fund's focus areas will include carbon capture and storage, greenhouse gas emission solutions, advances in energy efficiency, nature-based climate solutions, digital sustainability solutions, hydrogen, low-carbon ammonia, and synthetic fuels. The fund will target investments globally.
Aramco has launched its sustainability and renewable energy strategy, which reduces carbon by 15 percent by 2025 compared to 2018.  It will also reduce 55 million tons in 2025 through investments and raise the efficiency of carbon-based solutions.
Aramco  Chairman  Yasser bin Othman Al-Rumayyan said in the statement that "climate change is a very important issue, so the sustainability framework is integrated with Saudi Aramco's strategy and investment decisions."
Aramco CEO Amin AlNasser explained that the fund  will focus on "important cutting-edge technologies and startups that will help us tackle climate change."
Al Nasser described the fund as one of the world's largest venture capital funds focused on sustainability.  He said he would invest globally and be launched immediately.
Nasser was speaking at the sixth edition of the Future Investment Initiative conference in Saudi Arabia, known as "Davos in the Desert," in reference to the World Economic Forum's annual meeting of dignitaries, companies, and world leaders in the Swiss Alps.
The announcement of the launch of the fund comes a month before the United Nations Climate Conference, known as COP27, which aims to discuss solutions that will limit global temperature rise, reduce thermal emissions, switch to renewable energy, and move away from fossil fuels.
Global Mutual Funds Industry
The IMF says the global fund industry, particularly those with a special focus on sustainability, can play an important role in financing the transition to a greener economy and helping to avoid some of the more serious impacts of climate change.
Sustainable investment funds differ from traditional funds because they are based on sustainability objectives while at the same time seeking financial returns.
Within this broad category of funds, some funds place special emphasis on the environment, and a subcategory of this classification deals specifically with climate change mitigation issues.
But sustainable investment funds, according to the International Monetary Fund, still account for a small percentage of the investment fund community. By the end of 2020, the total assets of funds with sustainability markers had reached about $3.6 trillion, accounting for only 7 percent of the investment fund sector as a whole. Of this total, funds with a special focus on climate accounted for a  small amount of $130 billion.
However, it has recently been noted that sustainable investment funds have tended to grow faster than traditional counterpart funds. Net inflows to sustainable funds rose significantly in 2020, and climate funds have grown very rapidly, achieving a massive boom of 48 percent of assets under management.
Exclusives