October 18, 2022 10:44 am
Bank earnings revive Wall Street and watchful eyes on tech companies' results
Will Netflix's results today rescue tech stocks from a recession?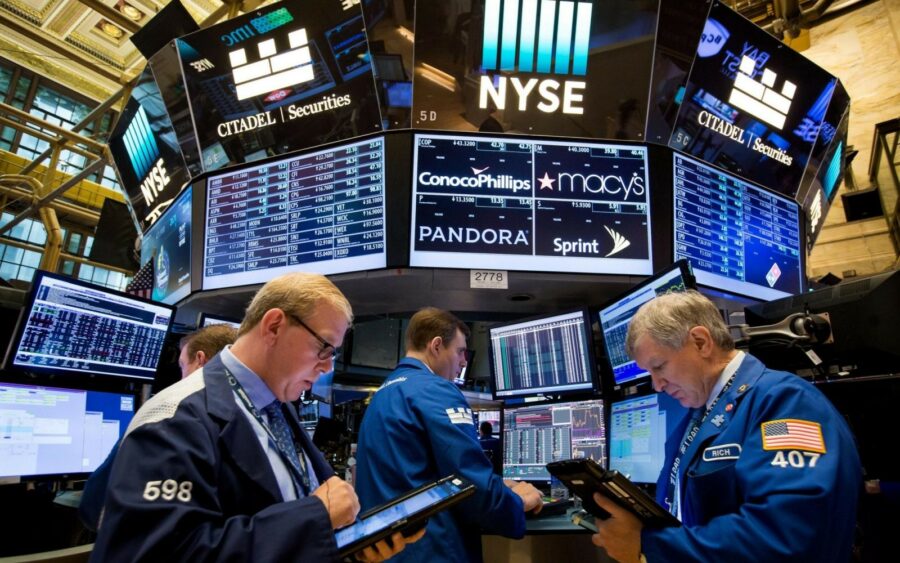 Wall Street shares posted strong gains
It's Wall Street week par excellence as growing warnings of a recession have been absent from the profit figures that were sequentially announced.
On Monday, Wall Street shares posted strong gains, boosted by better-than-expected banking results that raised hopes for a profitable season.
US stocks suffered severe blows in 2022. Investors fear that record inflation, which is pushing the Federal Reserve to tighten borrowing, and slowing growth could push the economy into a recession.
Bank of America's results released Monday exceeded analysts' expectations, as did Bank of New York Mellon, which in turn reported strong quarterly results (its third-quarter earnings fell but exceeded Wall Street expectations) and this after publishing discouraging earnings data last Friday for banks such as JPMorgan Stanley and Citigroup.
High interest rates boosted banks' interest earnings during the third quarter, giving investors hope that the current earnings season will be able to beat a low level of expectations.
The better-than-expected results of bank earnings during the third quarter of the year helped give the market a boost on Monday and lifted US stock indices. The S&P 500 took advantage of the release of earnings data to rise more than three percent, moving away from this year's lows. The Dow Jones Industrial Average rose more than 550 points, and the Nasdaq rose 3.43 percent, on its best day since July.
The market is also preparing this week to receive the results of the business of some of the big tech companies, led by Netflix late in the day, as investors will see if their results will bring technology stocks out of recession, followed by IBM and Tesla on Wednesday. Prior to that, the earnings results of Goldman Sachs and Johnson & Johnson will be released in the morning.
Analysts expect Netflix's revenue to grow by just 5 percent annually, the smallest quarterly increase ever, according to Refinitiv. Netflix's stock jumped 6 percent on Monday, after losing about 59 percent in 2022.
Many investors warn that expectations that the Federal Reserve will continue to raise interest rates will limit the optimism generated by strong quarterly profits. They see sentiment as bearish and warrant extreme caution.
But Morgan Stanley said US stocks were poised for short-term recovery, with no signs of succumbing to profit-taking or recession talks.
Strategic analyst Michael J. wrote J. Wilson, in a note Monday, said the 25 percent drop in the S&P 500 this year had made him experience a "dangerous support level" for 200 weeks, which could lead to a technical recovery.
Wilson, one of Wall Street's most pessimistic observers, whose forecasts for a recession this year have come true, said he "does not rule out" a rise in the S&P 500 to around 4,150 points.
Exclusives