June 10, 2022 6:22 pm
Because of TikTok.. Facebook rethinks financial commitment to media
Publishers stand to lose million in payments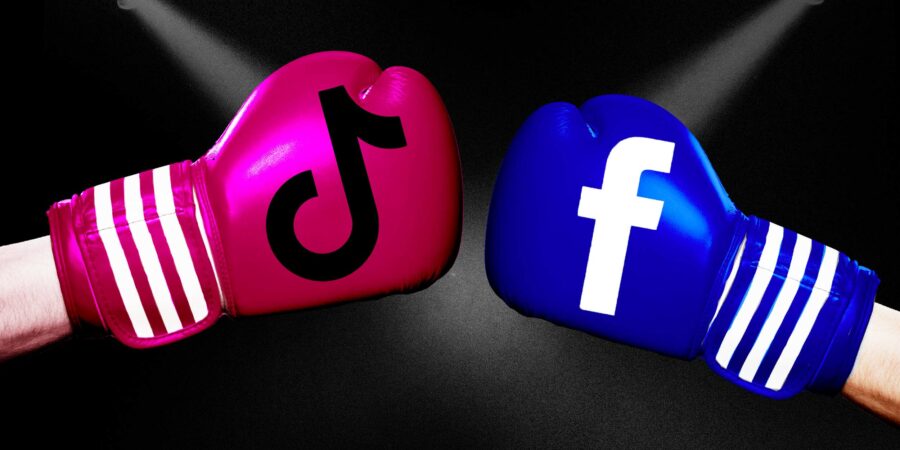 Boxing gloves
Meta Platforms, formerly known as Facebook, is re-examining its commitment to paying for news organizations as it plans to invest in content creators to be able to compete with TikTok, according to people familiar with the matter. 
According to reports, media companies are bracing for a probable revenue deficit estimated at tens of millions of dollars.
Facebook paid so far about $15 million to the Washington Post, over $20 million to the New York Times, and more than $10 million to the Wall Street Journal.
In three-year partnerships that end this year, Facebook has entered into agreements with these media companies to post chosen groupings of reports and articles on Facebook free of charge to users in 2019.
Meta is not only looking to redirect these funds away from publishers and media reports to lure creative short video creators in order to compete with Tik Tok but also to boost its large investments in Metaverse technology.
In his statements, Mark Zuckerberg, the CEO of Meta, voiced his unhappiness as a result of regulatory decisions made by several governments around the world mandating them to pay publishers.
In February 2021, Facebook blocked people in Australia from viewing or sharing news articles as lawmakers debated a bill to compel social media companies to pay for content. The legislation is being watched globally and could offer a model for other countries. 
Exclusives