March 14, 2023 6:05 pm
BTC hits $26,000
Loss of confidence in banking turns bitcoin into a thoroughbred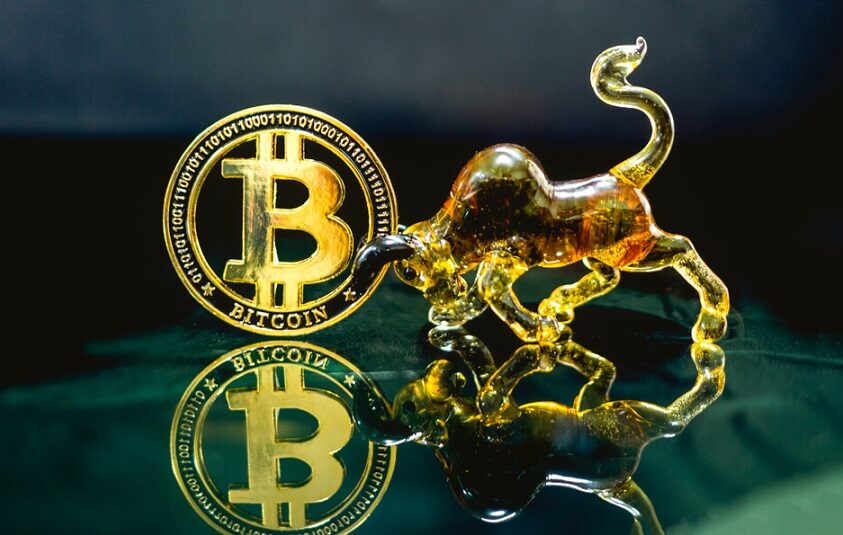 Bitcoin Bull
Just a few days ago, Bitcoin prices were on track for their third consecutive week of losses, pushing BTC/USD below the $20,000 mark, at one point last Friday.
Earlier in March, when US Federal Reserve Chair, Jerome Powell, hinted that interest rates may continue to rise when they meet for a decision on this in late March, it just signaled another setback to the top crypto, just as it was making a hesitant push upwards.
But Investors were also majorly spooked by the crash of Silicon Valley Bank (SVB) when it suffered a $42 billion bank run on Thursday and an eventual bankruptcy announcement on Friday, which briefly pushed crypto prices downwards when a number of crypto companies admitted to their exposure to the bank.
Read: Sanctions alone aren't enough to rein in crypto crime
4 days later, Bitcoin is up and running. More like gunning.
The price of Bitcoin surged over 25% since then after regulators and US President Joe Biden's Administration interfered to calm investors and depositors in relation to the failed SVB, the second largest bank default crisis in recent US history.
At the time of writing, Bitcoin was trading for $26,000
Helping this rise is the fact that Circle, which is the issuer of the USDC stablecoin, the fifth largest digital asset by market cap, announced that it had $3 billion in the bank but no access to it. The stablecoin lost its peg to the dollar following the news, falling as low as 87 cents at one point.
Another bank followed suit when Signature Bank was shut down by York State financial regulators.
But the FED, the US Treasury, and FDIC said Sunday that depositors of both failed banks would be able to get their funds out this past Monday, giving market reassurances to investors, and bringing USDC back its peg, sparking optimism into the digital asset space.
What inflation?
Major cryptocurrencies have been stalled in their attempt to increase their values with the policy of higher interest rates creating a negative influence on risk assets, which creates a lack of interest in holding the coins.
Today's US Consumer Price Index (CPI), is expected to be above expectations, but would it make a dent in the crypto space, now that confidence in the banking has been shaken?
No fear from a US CBDC
Also, the words of US Congressman Stephen Lynch last Wednesday, when he expressed concern over the possible impact of a US central bank digital currency (CBDC) wiping out other digital assets, had no bearing on the current boom in prices.
"I'm worried about a lot of these stablecoins and other cryptocurrencies," Lynch said. "Do they go to zero when we come up with a CBDC that has the full faith and credit of the United States behind it?"
A regulatory framework has not yet been approved, yet the US Fed has explored the concept of issuing a CBDC, which is a coin backed by physical assets and similar to today's stablecoins, however, they are managed by the government instead of being issued by private firms on by decentralized networks.
Last summer's collapse of Terra's UST, an algorithmic stablecoin that maintains its value via code instead of being backed by assets, created renewed calls among lawmakers to establish more stringent rules.
Eleven countries have already launched a CBDC and nearly 90 countries are either piloting, developing, or researching one, according to the Atlantic Council's CBDC tracker.
For more on crypto, click here.
Exclusives