March 8, 2023 5:20 pm
Sanctions alone aren't enough to rein in crypto crime
But they can still cause headaches for criminals, finds Chainalysis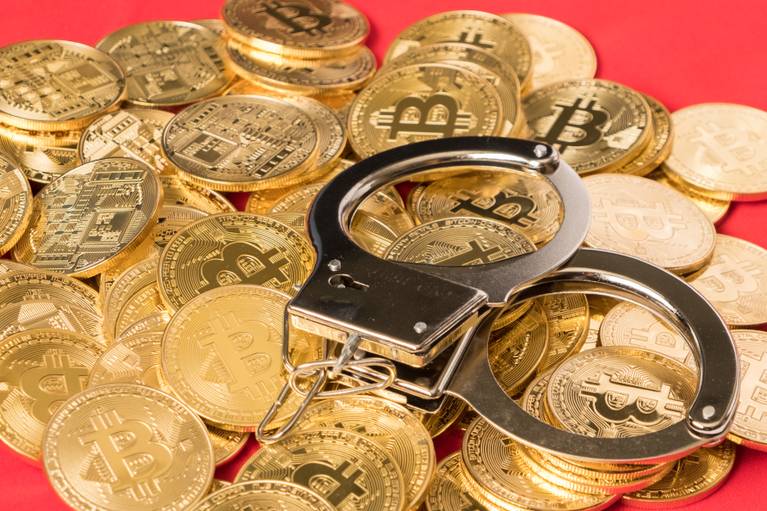 Crypto crime continues to grow
Despite the market downturn crypto crime continues unabated, with on-chain illicit transaction volume hitting an all-time high of $20.6 billion, finds blockchain data analytics firm Chainalysis.
"Our measure of illicit transaction volume is sure to grow over time as we identify new addresses associated with illicit activity, and we have to keep in mind that this figure doesn't capture proceeds from non-crypto native crime (e.g. conventional drug trafficking involving cryptocurrency as a mode of payment)," notes Chainalysis in the latest edition of its yearly Crypto Crime Report.
Interestingly, according to Chainalysis, 43% of 2022's illicit transaction volume came from activity associated with entities that had been sanctioned.
Read More: Exit scams remain the biggest threat for new crypto investors
For instance, the report points to crypto exchange Garantex, which accounted for the majority of sanctions-related transaction volume in 2021. The US financial intelligence and enforcement agency, Office of Foreign Assets Control (OFAC) sanctioned Garantex in April 2022. However, being a Russia-based exchange it continued to operate with impunity.
Fighting the good fight
In the four months leading up to its sanctioning, Garantex averaged $620.8 million in monthly inflows. After the sanctioning, the inflows ballooned to a monthly average of $1.3 billion.
"This is most likely due to the fact that Garantex and most of its users are based in Russia. The Russian government has not enforced U.S. sanctions, leaving users not subject to U.S. jurisdiction with virtually no incentive to stop using Garantex," reasons Chainalysis.
However, according to Andrew Fierman, Head of Sanctions Strategy at Chainalysis, while sanctions alone can't completely stop illicit crypto activity, they can disrupt them.
He points to the example of Tornado Cash, which was virtually abandoned by North Korea-linked hackers, who moved to other mixing services after Tornado Cash was sanctioned. Fierman reasons that's because the hackers knew that transactions from Tornado Cash to an exchange would generate increased scrutiny.
Read More: What is Crypto Mixing?
"In other words, [North Korea-linked hackers] stopped using Tornado Cash not because they are subject to the US sanctions regime, but because many of their preferred exchanges are," Fierman told Economy Middle East.
He believes sanctions combined with law enforcement actions are the best way to shut down illicit services. That said, Fierman still believes sanctions alone can still help curtail illicit crypto activity as crypto exchanges that use a transaction monitoring solution will flag transactions with any of the sanctioned entities.
Small and nimble
Elsewhere, the report says that the MENA region saw only about 5%-8% of the total illicit funds moving to services in 2022.
In all, the MENA region received over $700 million in illicit funds, with the majority of the funds going to Turkey, and the UAE. In fact over $250 million went to Turkey alone.
Read More: Crypto scammers face five years of jail, hefty fines in UAE
Of the $74 million that went to Turkey, $40 million were stolen funds, and $27 million were robbed through scams. However, for the MENA region as a whole, the majority of the illicit funds were the result of scams, followed by stolen funds and darknet market activity.
Exclusives