February 17, 2023 11:18 am
Bitcoin price notches a 6-month high
Total crypto market regained USD85 bn in value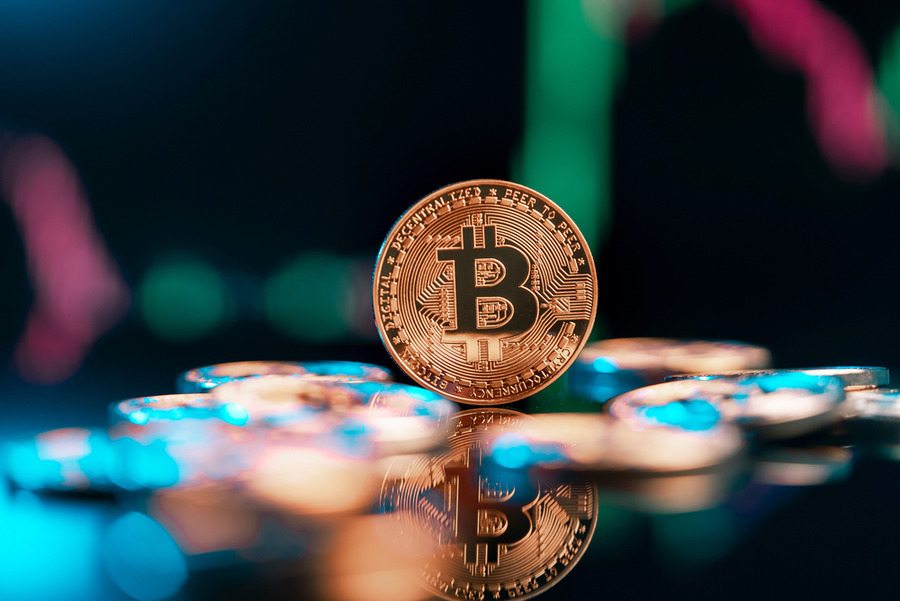 Bitcoin
Bitcoin reached a six-month high, as the total value of the cryptocurrency market surpassed $1.1 trillion.
According to crypto market intelligence monitor Messari, the world's largest cryptocurrency was trading at around $24,761, up roughly 8 percent in the last 48 hours, and has since dropped to $23,700 at time of publishing.
Read more: Bitcoin, other cryptos rally as Fed hikes interest rates again
Ethereum, the second largest cryptocurrency by market capitalization, was also trading 6.7 percent higher at $1,673 and has since slightly dropped to $1,656. The crypto market has been on a tear since the beginning of the year, with bitcoin and ether up 49 percent and 39 percent year to date, respectively.
"The market has shown a more positive sentiment over the last few weeks which can be seen by the futures' basis being in contango (When a market is in contango (when the forward price of a futures contract is higher than the spot price), put call ratio at lowest levels, but also traditional markets are in more positive territory since the beginning of the year," said Luuk Strijers, Chief Commercial Officer at crypto exchange Deribit.
The crypto market has tacked on $85 billion in value in the past day, according to Messari.
Investors' risk appetite appears to be increasing as the Federal Reserve is expected to take a bearish turn in the coming months. The central bank raised interest rates for the first time in nearly a year at the start of this month, giving traders more room to invest in more speculative bets such as high-growth stocks and cryptocurrencies.
According to Tey ElRjula, cofounder and CEO of blockchain startup FLUUS.com, a new protocol called Ordinals has also caused an increase in the number of users flocking to Bitcoin's network. Ordinals' blockchain enables the creation of non-fungible tokens.
The price increase can be attributed to several factors, the most important of which is the adoption of the Ordinals protocol, ElRjula added, noting that "As more users join the network, it has resulted in renewed interest in the development of Bitcoin (BTC) and an increase in the average block size."
For more on crypto topics, click here.
Exclusives