November 18, 2022 10:43 am
Britain announces austerity budget, acknowledges economy entering recession
Raising the Extraordinary Tax on energy giants' profits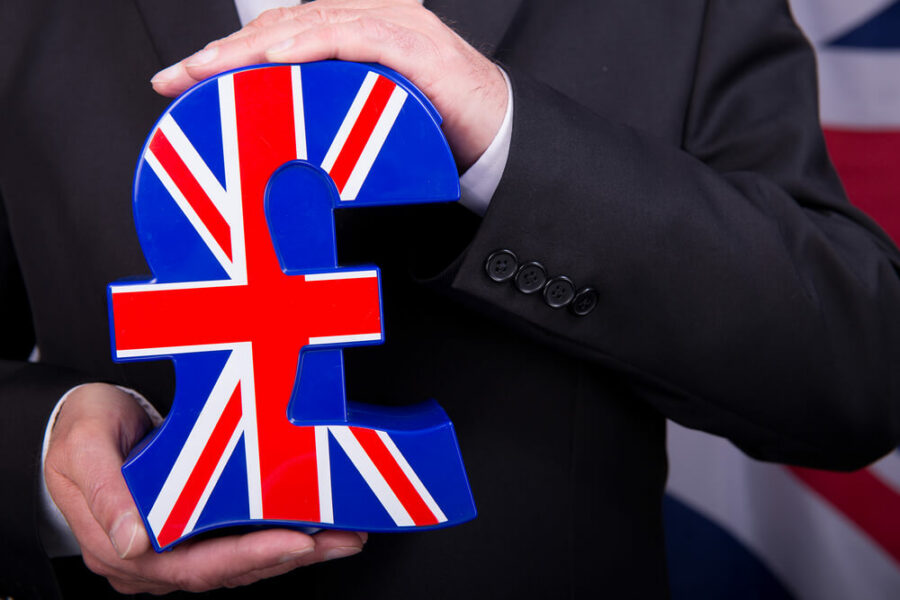 Britain austerity
Britain has unveiled an austerity budget based on tax increases and spending cuts of 55 billion pounds ($65 billion) as it seeks to close the gap in public finances and restore its economic credibility. In return, the country asserted that its economy had entered a recession.
In the highly anticipated autumn inaugural statement, new Chancellor of the Exchequer Jeremy Hunt made it clear that £30bn had been cut by spending cuts versus £25bn coming from tax increases.
In his statement, Hunt ushered in a new era of austerity after former Prime Minister Liz Truss's short disastrous tenure in power, and the day after official data was published showing inflation in the United Kingdom rose to a 41-year high above 11 percent.
The economy went into a recession
Presenting the budget to parliament, Hunt acknowledged the country was in recession and said the Office for Budget Responsibility considered "the UK, like other countries, to be in recession".
The country's Office for Budget Responsibility said Britain's rising cost of living crisis is expected to dispel eight years of household income growth in just 24 months, as the economy slides into a recession that stretches for more than a year.
Despite the economic slowdown, Hunt and Prime Minister Rishi Sunak have stressed the need for tough steps after the former prime minister launched a series of tax cuts that caused panic in financial markets.
The Sterling fell 1 percent against the dollar after the unveiling of UK's austerity budget.
It hit a record low against the dollar in late September after Liz Truss failed to disclose the impact of the tax cuts on growth and inflation.
The Chancellor of the Exchequer pointed out that Britain's gross domestic product will decline by an additional 1.4 percent in 2023.
The Bank of England, which is raising interest rates to combat high inflation, warned that the British economy could face a long record recession until mid-2024.
Despite the bleak outlook, Hunt announced tax increases for workers along with spending cuts.
However, he pledged to increase spending on the NHS amid severe delays in operations for patients.
The Chancellor of the Exchequer added that benefits for the unemployed and retirees would rise to a level close to the inflation rate, while the minimum wage would rise.
Tax on oil and gas giants
Hunt also pointed to a tax on oil and gas giants, whose profits have been soared by the fallout from the Ukraine war, to help fund subsidies for poorer consumers facing high energy bills.
Energy giants such as BP and Shell will face extraordinary taxes on profits from 25 percent to 35 percent, which will be extended to 2028.
The government will impose a temporary tax on power generation companies.
But an organization representing the interests of Britain's oil and gas companies responded to the move, saying changing the tax code would make it harder for companies to make plans to spend on new infrastructure projects that could last for decades.
Dreder Michie, chief executive of Offshore Energies UK, a representative of oil and gas companies, told Bloomberg that "unlike politicians, energy companies think and invest in the coming decades, not in election cycles… Our approach means that we build a stable, strong and prosperous industry, which will support the nation for the next fifty years. We are now planning for the next fifty years and we want to work with our politicians to do the same."
Bank of England Governor Andrew Bailey reiterated on Wednesday that Britain's economy had also been affected by the country's exit from the European Union.
Hunt told parliament: "In the face of global headwinds, families, retirees, businesses, teachers, nurses and many others are worried about the future." "So today we present a plan to address the cost of living crisis and rebuild our economy."
This comes as British workers in various sectors have carried out strikes this year, demanding higher wages to compensate for rising inflation.
Meanwhile, Hunt set out to reverse Truss's heavily criticized budget by reducing the freezing of domestic fuel bills, which have risen largely due to the invasion of Ukraine, by Russia's main energy producer.
The government announced on Thursday that the ceiling on average annual household fuel bills would rise by a fifth to £3,000.
Rachel Reeves, an economic spokeswoman for the opposition Labor Party, criticized the unveiled budget. "The conservatives have shattered our economy, abandoned growth and pushed inflation to its highest levels," she said, adding: "As usual, it is ordinary workers who pay the price."
Exclusives