October 10, 2022 10:13 am
Can these new technologies help reduce crypto fraud?
Tough times call for tough measures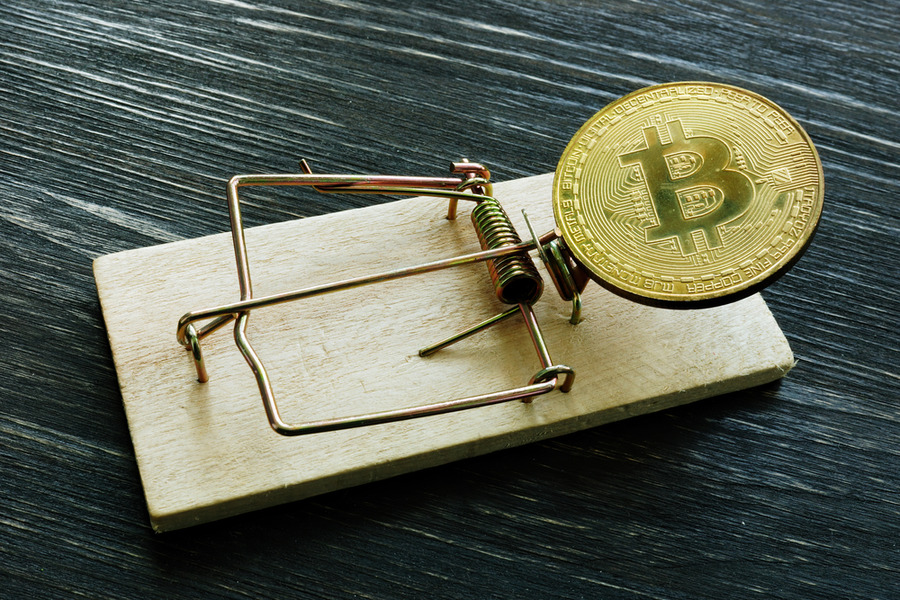 Mousetrap and Bitcoin coin
Just like with any other monetary system, fraud is an unfortunate reality of the crypto ecosystem. According to data, scammers made over $14 billion in 2021, with the total scam revenue for 2022 already exceeding $1.6 billion before August 2022.
While tough regulations, involving hefty fines and even jail time, is one way to deter crypto scammers, the global nature of this cybercrime often renders such legislation toothless.
Although crypto platforms and exchanges do their bit to reign in the menace by regularly educating their users to spot and stay clear of fraudsters, the problem needs a more comprehensive technological solution.
Blowfish appears to be one such solution. It's a new firewall technology that has just raised $11.8 million in the capital. Blowfish claims to identify dangerous transactions in real time and can alert users through comprehensible warnings and provide relevant context to help them take corrective action before falling into the scammers' trap. 
Designed to be implemented by platforms Blowfish claims it can protect users' wallets against all kinds of attacks, including phishing, dApp-level DNS hijacking, software supply chain attacks, and more.
In their announcement, Blowfish mentioned that it has already teamed up with the Solana-based crypto wallet, Phantom.
"Since integrating our API, [Phantom has] scanned over 125 million proposed transactions and prevented over 11,000 wallet-draining transactions from being signed by their users," noted Blowfish in their announcement.
Then there's Mastercard's Crypto Secure service, which is tackling the issue from another perspective. The new service from the financial services giant is designed to help banks detect fraudulent crypto transactions. It's powered by Cipher Trace, a blockchain security startup that Mastercard acquired last year.
In a recent interview, Ajay Bhalla, Mastercard's President of Cyber and Intelligence Business, said the new system gathers all kinds of data from various sources such as the blockchain and crunches them using specially crafted artificial intelligence algorithms to determine the risk of crime associated with the crypto exchanges that are on the Mastercard payment network.
Bhalla explained Mastercard uses something similar to prevent fraudulent fiat currency transactions and is now extending the protection to cryptos as well.
"The idea is that the kind of trust we provide for digital commerce transactions, we want to be able to provide the same kind of trust to digital asset transactions for consumers, banks, and merchants," Bhalla said during the interview.
Exclusives