December 9, 2022 6:39 pm
China's Xi visit to Saudi Arabia cemented Gulf Arab ties
Meeting witnessed signing of a strategic partnership agreement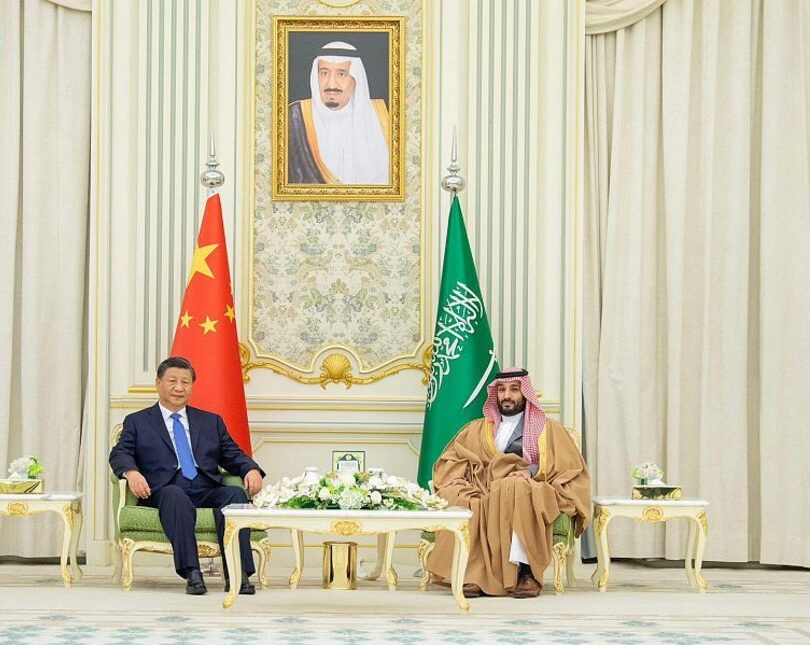 Saudi Crown Prince Mohammed bin Salman and China's President Xi Jinping (Image credit: SPA)
Following Chinese President Xi Jinping's visit to Riyadh, the Saudi and Chinese sides expressed their satisfaction with the distinguished stages that bilateral relations have gone through over the past three decades in a joint statement to the Saudi-Chinese summit.
Both sides stressed the importance of continuing joint work in all fields and deepening relations and exploring new and promising horizons.
The Chinese President Xi Jinping met Gulf Arab leaders in Riyadh on Friday in the first of two Arab summits showcasing Saudi Arabia's Crown Prince Mohammed bin Salman as an aspiring leader of the Middle East and key partner for global powers.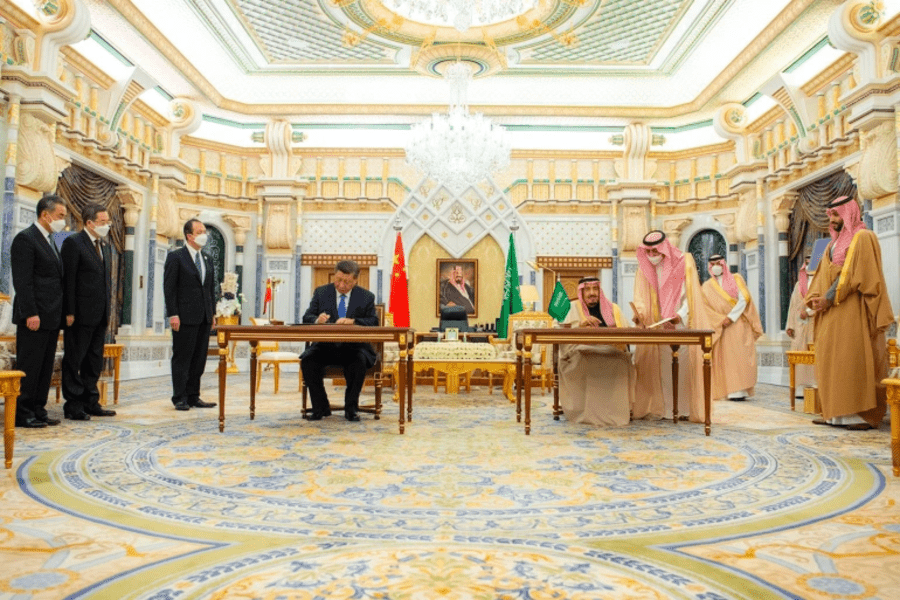 Part of signing the comprehensive agreement (Photo credit: SPA)
Also during the visit, Saudi King Salman bin Abdulaziz Al Saud and the Chinese President signed a comprehensive strategic partnership agreement.
Read more: Saudi, China ink 34 investment deals during Xi's visit
Saudi and China further emphasized "the importance of continuing to prioritize bilateral foreign relations, and to establish a model of cooperation, solidarity, mutual benefit, and win-win for developing countries."
The Chinese side expressed its appreciation for the Kingdom's significant achievements in national development within the framework of Vision 2030.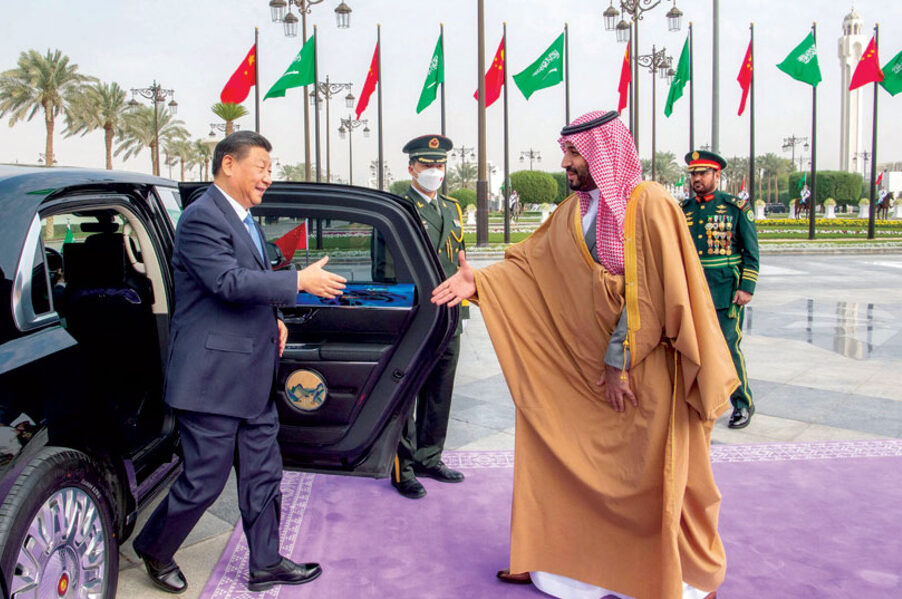 Saudi Crown Prince meets the Chinese President (Photo credit: SPA) 
The two sides also emphasized the importance of deepening joint cooperation in the "Belt and Road" initiatives, welcoming Saudi institutions' accession to the energy partnership and various investments, and strengthening the Kingdom's position as a regional center for Chinese companies to produce and export energy sector products, in addition to joint investment in projects across the region and countries consuming energy products in Europe and Africa.
In terms of finance, both parties highlighted the significance of working together to support the success of the "Joint Framework for Debt Treatments" initiative, which goes beyond the scope of the Debt Service Payments Suspension Initiative, which was endorsed by G20 leaders at the G20 summit led by Saudi.
Moreover, the two countries stressed their "concern for the security, stability, and unity of the Lebanese territories, as well as the importance of carrying out the necessary reforms, dialogue, and consultation to ensure that Lebanon overcomes its crisis, in order to avoid destabilizing the region's security and stability."
Exclusives