November 15, 2022 1:13 pm
Critical topics on the table for discussion at the G20
Indonesian President: "2023 will be more difficult for the world"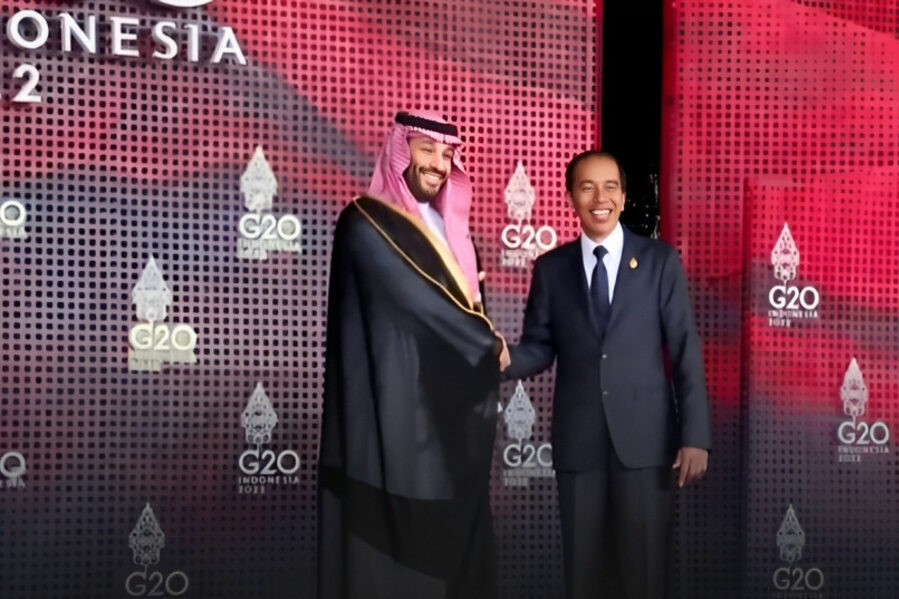 Saudi Crown Prince meets Indonesian President
The Group of Twenty (G20) summit began on Tuesday in Bali, Indonesia, with the participation of Saudi Crown Prince Mohammed bin Salman, who is leading the Kingdom's delegation, as well as the heads and leaders of the group's countries.
At this Summit, the leaders of the world's 20 largest economies are debating difficult topics such as the economic recession and the Ukraine war, which has resulted in two unprecedented energy and food crises.
In his opening speech, Indonesian President Joko Widodo said that 2023 will be more difficult for the world, noting that "the food security and energy security crises affect developing countries."
Read more: War repercussions "dissected" today at G20 table 
Final draft statement
According to the draft final statement of the G20 summit, the participating countries, including Russia, will condemn the economic consequences of the Ukraine war, which will be denounced by the majority of the bloc's members.
The draft statement also calls for the extension of an agreement with Russia, which expires on Saturday and allows Ukrainian grain to be exported.
Exclusives