August 31, 2022 3:26 pm
Crypto winter hasn't impacted Bitcoin ATM installations
Bucking the trend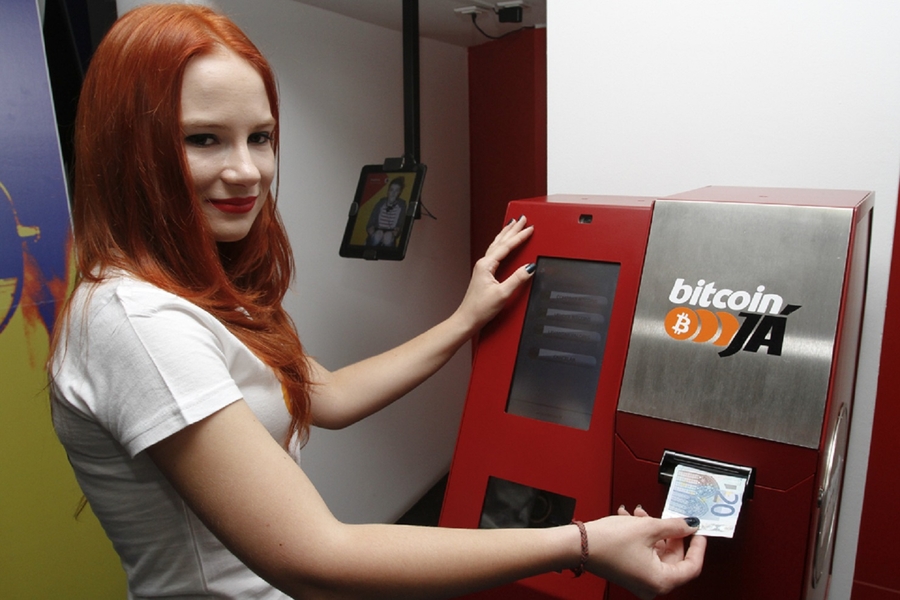 A girl standing by a Bitcoin ATM
While an online exchange is the most common way to purchase cryptocurrencies, there are certainly other options, including Bitcoin ATMs. You can find them all over the world, and over the past few years, the number of these crypto dispensing machines has risen from a handful to almost 39,000.  
Interestingly, according to Coin ATM Radar, which tracks the worldwide installations of Bitcoin ATMs, despite the rather prolonged crypto winter, new Bitcoin ATMs continue to be installed at a rate between 1-3%. Sure several such machines have also been shuttered, but the closures have been outpaced by new installations, translating into a positive rate of churn.
If you are new to Bitcoin ATMs, don't let the name fool you. Despite their name, these Bitcoin ATMs dispense all kinds of cryptos. While the exact number of coins supported by a machine varies, generally speaking, most support the top 10 coins at least.
To purchase cryptos from a Bitcoin ATM you'll need to share the details of your crypto wallet. Then simply select the crypto you want to buy, deposit the fiat currency, and an equivalent amount of cryptos will be transferred to your wallet. 
A majority of the Bitcoin ATMs (30,108 or 77.5%) can only facilitate crypto purchases. However, around 8,700 of these machines also enable people to sell their cryptos. After validating the transfer of cryptos from your wallet, these ATMs will print a receipt with a QR code that can then be redeemed for cash. 
As per Coin ATM Radar, the US, North America, and Canada account for an overwhelming number of ATM machines. However, they are slowly popping up in other corners of the world as well. Asia, with its 270 Bitcoin ATMs is quickly catching up to Europe as the best of the rest. 
When it comes to the GCC countries, UAE with its four Bitcoin ATMs in Dubai is at the top spot, followed by Saudi Arabia, with a sole machine in Jeddah. Notably, Turkey, which has special economic ties with the GCC has a total of 14 Bitcoin ATMs, with 9 of them in Istanbul. 
Industry figures suggest that 12 such machines pop up every day somewhere around the world, as of August 30, 2022. The number fluctuates and is calculated based on the number of new installations over the past week. 
While there are around 600 Bitcoin ATM operators, the top 10 operate about 70% of all the machines. Bitcoin Depot is the largest with an operation spanning about 7000 machines, followed by CoinCloud at around 5300, and CoinFlip at about 4000.
Incidentally, Bitcoin Depot is poised to list on the Nasdaq Exchange sometime in 2023. If you were to believe its latest presentation for investors, Bitcoin ATMs are one of the rare businesses in the crypto ecosystem that is immune to the effects of crypto winter, and the steady increase in the rise of new installations surely seems to agree with that positive outlook.
Exclusives