January 10, 2023 10:36 am
USD50 bn Saudi Diriyah project will be PIF's 5th giga project
As part of the leadership's efforts to enhance Saudi's cultural identity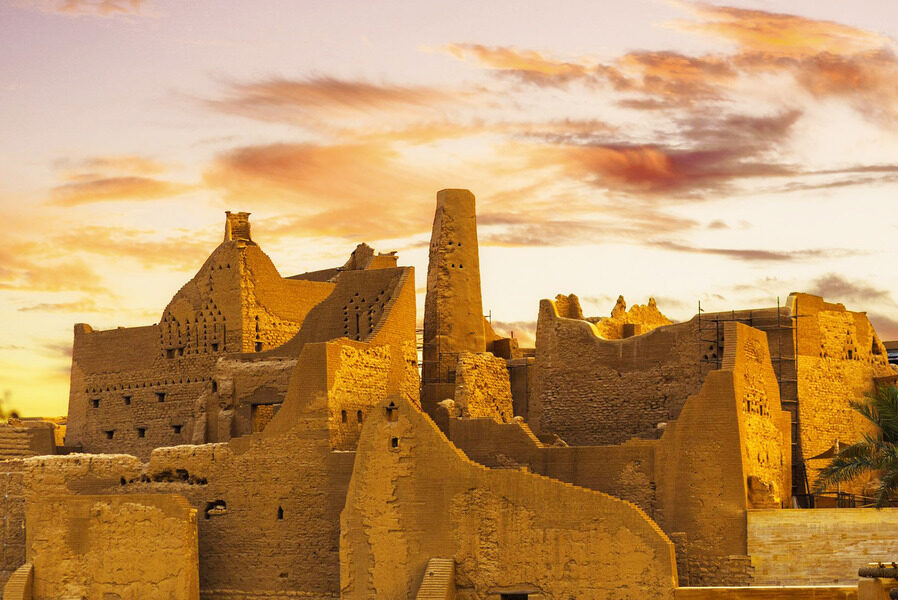 Diriyah (Photo Credit: Visit Saudi)
Saudi's Crown Prince Mohammed bin Salman announced that the Diriyah Project will be the Public Investment Fund's (PIF) fifth giga-project, joining Neom, the Red Sea, Qiddiya, and Roshn.
Giga projects are a key component of the PIF's strategy to diversify the Saudi economy by launching new sectors, promoting public-private partnerships, and increasing investment and job opportunities.
Read more: New Saudi company to develop downtown areas in 12 cities
According to the Saudi Press Agency (SPA), the project reflects Diriyah's status as a unique destination with distinct cultural, historical, and tourism landmarks.
The Diriyah project will include luxury hotels and restaurants constructed in the traditional Najdi architectural style, as well as conservation areas and cultural venues.
The announcement comes as part of the leadership's efforts to enhance Saudi Arabia's cultural identity. The Diriyah Project is located in the birthplace of the Kingdom and is home to several significant natural and historical monuments, including the Turaif District UNESCO World Heritage Site.
"These cultural and historical aspects position Diriyah as an unrivaled global significance destination where the authenticity of Saudi heritage can be celebrated, revealing the historic origins of modern Saudi Arabia," said a spokesman.
"Tourists will be able to explore and learn about Saudi Arabia's history and culture at the city's museums and purpose-built pavilions."
Diriyah's development was previously the responsibility of the Diriyah Gate Development Authority, which will continue to play a supervisory and regulatory role in preserving Diriyah's heritage and history.
Exclusives