December 16, 2022 9:17 am
ECB raises interest rates, expects large future increases
Lagarde: Risks to growth prospects negative, especially in near term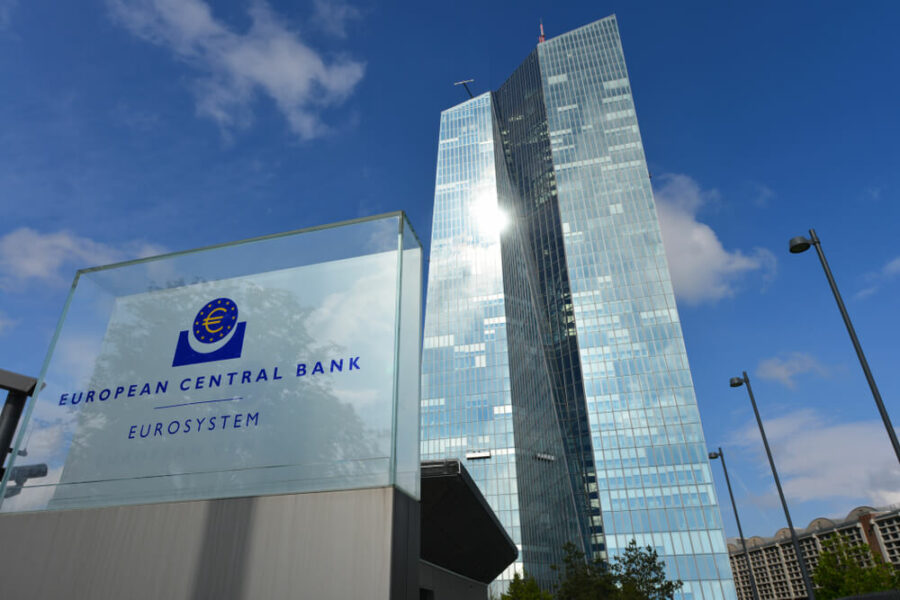 ECB
As the end of the year approaches, the European Central Bank (ECB) opted for a smaller rate hike at its meeting Thursday, raising its key interest rate to 2 percent from 1.5 percent.
But it warned that sharp rate hikes are far from over, raising risks for the eurozone, just as a recession takes hold.
Each increase in borrowing costs reinforces Frankfurt officials' battle against rampant inflation – but also risks inflicting even greater losses on the economy.
From the beginning of March 2023, the bank will start reducing its balance sheet by an average of €15 billion per month until the end of the second quarter of 2023.
The ECB meeting coincided with a meeting of the Bank of England (BoE), which raised interest rates to a 14-year high to 3.5 percent from 3 percent despite falling inflation last month, indicating that it will continue to raise rates over the coming months.
The meeting of the ECB and BoE also came a day after the Federal Reserve meeting that raised interest rates by 50 basis points.
Similarly, the ECB announced a 50 basis point rate hike and said the eurozone economy could contract in the current and next quarters due to higher energy prices, but still expects weak economic growth in 2023.
The widely expected rise is the central bank's fourth increase this year. It rose by 75 basis points in October and September and 50 basis points in July, bringing rates out of negative territory for the first time since 2014.
The bank cut its growth forecast for next year to 0.5 percent from 0.9 percent, expecting higher growth of 1.9 percent in 2024 and 1.8 percent in 2025.
The institution expects inflation to reach 6.3 percent next year before falling to 3.4 percent in 2024 and 2.3 percent in 2025, approaching the 2 percent target over time.
Fighting inflation also includes reducing ample liquidity from bank accounts. So in October, the ECB tightened the terms of previous massive loans to banks. The policy is paying off because banking institutions have said they are ready to repay loans of about 750 billion euros before their original repayment date, out of an outstanding amount of 2100 billion euros.
Read: ECB raises interest rates and adjusts bank lending conditions
Lagarde
The rate hike may be slower than the previous 75 basis points, but ECB President Christine Lagarde insisted investors should not read anything into it. More moves are coming at half points, she said, even acknowledging that a "superficial" economic recession may already be here.
Lagarde said at a press conference after the meeting that the board had decided to raise the three key interest rates by 50 basis points, and "based on the significant upward revision of inflation expectations, we expect them to be raised further."
"Interest rates have yet to rise significantly at a steady pace to reach sufficiently constrained levels to ensure the timely return of inflation to our medium-term target of 2 percent," she stressed.
"We decided to raise interest rates today, and we expect to raise them significantly more because inflation is still very high and is expected to remain above our target for a very long time. According to Eurostat's rapid estimate, inflation stood at 10 percent in November, slightly below the 10.6 percent recorded in October.
Lagarde added that "the risks to the prospects for economic growth are negative, especially in the near term," and explained that "the war against Ukraine and its people continues to pose a significant risk to the economy."
She explained that from the beginning of March 2023 onwards, the asset purchase program portfolio will decrease at a calculated and predictable pace and that the decline will reach an average of 15 billion euros per month until the end of the second quarter of 2023 and its subsequent pace will be determined over time.
Exclusives