April 30, 2022 5:03 pm
Elon Musk jokes about next buying Coca-Cola, McDonald's
Or is he?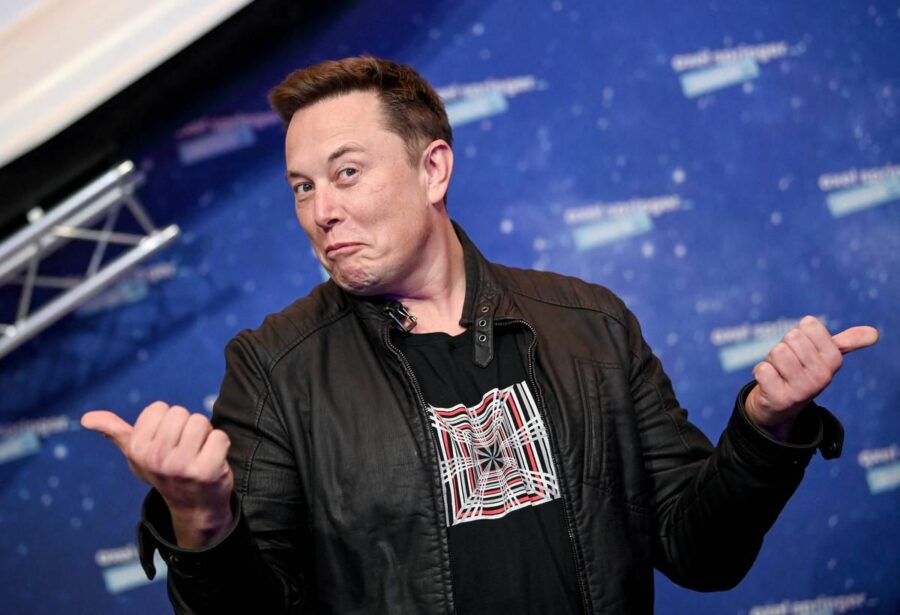 Elon Musk
"Next I'm purchasing Coca-Cola," Elon Musk joked two days after his $44 billion offer to take Twitter private was approved by the board.
Musk referenced a deep part of the soda maker's past, as Coca-Cola's original formula in 1894 is well known for having contained a now banned substance in the form of an extract of the coca leaf, which in 1903 the company replaced with caffeine, and Musk joked about bringing it back.
Forbes estimates Musk's net worth at $268 billion, but according to the Bloomberg billionaires index, it is closer to $250 billion. Coca-Cola is valued by Statista in 2021 at around $87.6 billion.
And it looks like the richest man on earth is using Twitter to craft his image as billionaire owner of the largest free speech platform with over 200 million subscribers, unafraid to say what's on his mind, even if it might offend others.
Musk then followed his Coca-Cola tweet with another one saying, "Now I'm going to buy McDonald's and fix all of the ice cream machines."
Musk regularly comments on global affairs, such as when he tweeted in March 2020, "The coronavirus panic was dumb."
Twitter stocks and Tesla shares sale
Twitter's stock is currently trading 11 percent below Musk's $54.20 bid price, and Musk must have hoped shares will eventually rise when he takes over. Perhaps his tweets are an indication of his intentions to do just that.
However, he is also trying to support his majority share buyout of Twitter by selling $8.4 billion worth of shares in Tesla, after committing $21 billion from his own cash money to buy Twitter.
Shares in EV maker Tesla had fallen more than 25 percent since Musk first bought a 10 percent stake in Twitter on April 4.
Tesla stock had lost $126 billion off the value of the company last Tuesday as investors were concerned he would sell stock to help fund the all-cash deal for Twitter, according to the Guardian.
He said in a tweet that there are "no further TESLA sales planned after today." He sold 9.6 million shares on Tuesday and Wednesday, according to a US securities filing, equating to 5.6 percent of his stake in the company.
Pay per tweet and Twitter job cuts?
According to Bloomberg, ahead of taking Twitter private, Musk discussed with bankers eliminating personnel, allowing influencers to create content, and offering subscription services to enhance the company's profitability. Musk also proposed monetizing tweets by charging publishers to embed them, and lowering CEO and board compensation.
According to the post, Musk suggested these ideas to bankers to enhance Twitter's bottom line; however, he did not include them in the formal proposals that were given to Twitter's board.
Reuters also reports Musk has reportedly already lined up a new CEO to take over from Parag Agrawal.
Exclusives