September 6, 2022 4:18 pm
Employees onboarded by UAE firms exceed those offboarded in 2022
By a factor of 1.6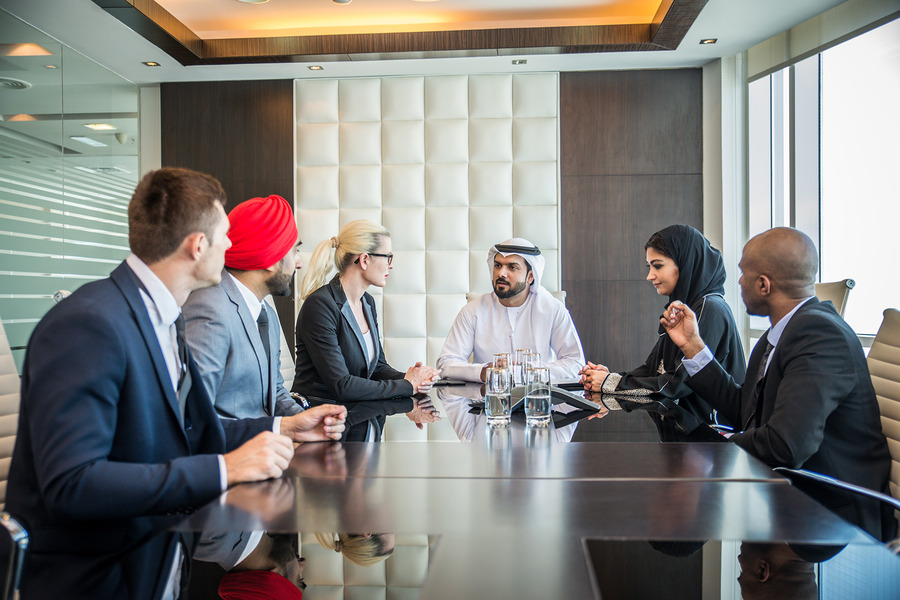 Employees in the UAE attending a meeting
Amid fears of the 'Great Resignation' in Western nations, it appears the UAE is in the coveted position of being able to buck the trend. This is highlighted in new data from the employee benefits platform Bayzat. The data shows that through 2022, the number of employees onboarded by companies each month has on average exceeded the number off-boarded, either due to resignation or termination, by a factor of 1.6. 
The research which analyzed the trend over a four-year period found that from January 2019 to the present day, there have been just four months where the number of off-boarded employees has been greater than those on-boarded. Three of these months took place in succession between April 2020 to June 2020, when pandemic-related concerns and disruptions to regular business operations were at their peak.
"Companies in the UAE have been hiring aggressively. The transition to a knowledge and skills-led economy is shaped by a myriad of factors that include the benefits they receive, the company's policies around emerging themes such as remote work, and the dynamicity of the company's culture," said Talal Bayaa, CEO and co-founder at Bayzat.
Bayzat's data also shone a spotlight on which departments struggle the most with employee churn. Over the four-year period, the company found that Operations departments saw the greatest number of resignations, followed closely by Sales and Marketing.
"In the UAE, SMEs comprise 95 percent of the workforce and for these smaller organizations, the sales function is absolutely critical to growth, while operations teams are key to keeping business on track. Adapting company policy to align with post-pandemic work trends and employee preferences could be key to attracting and retaining these professionals. This could for example be a demonstrated readiness to support hybrid or remote work, or embrace a new, more fluid approach to performance management," said Bayaa.
Bayzat's data also showed that UAE companies are already adapting to employee preferences. While in 2019, the larger portion (58 percent) of Bayzat's customers required employees to work from the office, the scales have since shifted and today, it is companies that support hybrid work that have the slight majority (52 percent).
Exclusives