February 6, 2023 9:38 am
The European embargo has begun. Saudi Arabia warns of energy shortages
Will the European ban on Russian diesel raise global fuel prices?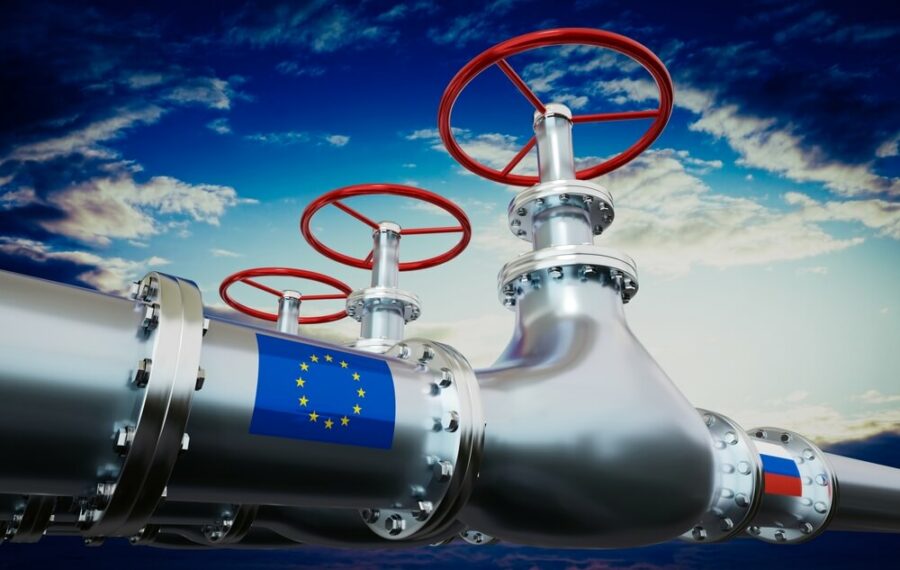 European Oil Embargo
A ban on imports of Russian refined petroleum products shipped by sea to the European Union, such as diesel and heating fuel, went into effect on Sunday, two months after the West took another step to reduce fossil fuel export revenues that fund Russia's war.
But Saudi Energy Minister Prince Abdulaziz bin Salman warned on the eve of the embargo that Western sanctions on Russia could lead to future energy shortages.
Asked about the impact of trade measures on the energy market, the minister told a conference in Riyadh on the energy sector: "All the so-called sanctions, embargoes and lack of investments will turn into one thing, only one thing and that is the lack of energy supply of all kinds when we need it most."
Read: Have Russia and Iran successfully bypassed SWIFT?
Some energy analysts have also expressed concern that the proposed measures could cause "significant market disruptions."
The new European measure comes as the EU tries to ratchet up pressure on Russian oil revenues, in an attempt to drain President Vladimir Putin's "war fund" and reduce Russia's revenues from energy sales and thus its ability to finance its war on Ukraine.
According to the latest data from Eurostat, Russia exported petroleum products such as diesel worth more than 2.3 billion euros to the EU in October. Germany alone imported products worth about 558 million euros.
CNBC quoted analysts at the Eurasia Group, a political risk consultancy, as saying that the EU ban "is likely to have a more devastating impact than previous EU sanctions on crude oil imports."
Concerns about further supply disruptions come amid talks over more oil price ceilings.
According to Reuters, the EU and its allies in the Group of Seven on Friday reached a cap of $100 per barrel on premium Russian oil products such as diesel and a ceiling of $45 on discounted products such as vehicle fuel and heating.
Sweden, which holds the EU's rotating presidency, said the agreement was "important and part of the ongoing response of the EU and its partners to Russia's war of aggression against Ukraine."
Matthew Sherwood, an analyst at the Economist Intelligence Unit, told CNBC: "We expect some disruption, especially in the immediate aftermath of the lockdown as EU markets continue to arrange alternative supplies. We also expect this to lead to upward pressure on oil product prices in general."
The team at The Economist expects a "redirection" of flows, as Moscow sends more barrels to China, India, the Middle East, and Africa, and Europe ramps up imports from India, China, the Middle East, and the United States.
This is likely to increase transportation costs, it added.
Consulting firm Wood Mackenzie said earlier last week that capping a price of $100 for diesel and $45 for fuel oil "would not severely affect Russian refiners."
However, the consulting firm expects Russian crude oil flows to be reduced by about 800,000 barrels per day (bpd) this quarter, compared to the previous quarter, and that the country's diesel exports will fall by about 200,000 bpd, all driven by the EU's import ban.
The EU has urged India and China to support capping Russian oil prices. However, India's oil imports reportedly jumped to a five-month record high in December as the country actively boosted its purchases of Russian crude, while China was seen as the second-largest buyer of the Urals in January.
The EU in December imposed a ban on Russian crude arriving by sea and, along with its Group of Seven partners, set a ceiling of $60 a barrel on exports around the world.
At the same time, the EU and the Group of Seven agreed to impose a cap on the prices of Russian shipments of these products to world markets.
The move is based on a cap on the price of fuel that can be transported on European ships.
The price cap is in line with a proposal put forward by the European Commission, which had to balance the hardline demands of sanctions rejectionists such as Poland and the Baltic states, in exchange for ensuring that the West does not cut off Russian supplies to world markets entirely, which would lead to a significant rise in prices globally.
Diesel prices: where to?
A pressing question to ask: Will the European ban on Russian diesel raise global fuel prices?
Most of the things people buy or eat are, at some point, transported by trucks, which mostly run on diesel. It also supplies agricultural equipment, city buses, and industrial equipment with energy. The high cost of diesel has been introduced into the price of almost everything, helping to increase inflation which has made life more difficult for people around the world.
The Associated Press believes, in a report, that the price action is contingent on finding sources of diesel. This material, like crude oil, is sold globally, and Europe can look for new sources, such as the United States, India or Middle Eastern countries. If all goes smoothly, the impact on prices may be temporary and modest.
For more on energy, click here.
Exclusives