October 19, 2022 5:09 pm
Eurozone inflation reaches 9.9% in September
Energy prices recorded the highest annual growth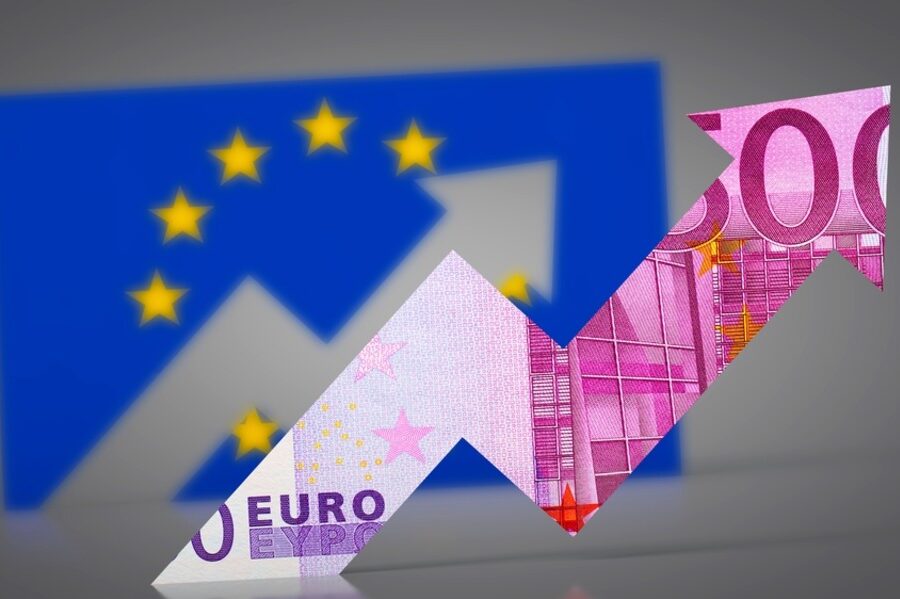 Money graph rises
According to data from the European Statistical Office "Eurostat," the Eurozone reported annual inflation in September, marginally lower than estimated earlier but still at a record high.
The inflation rate increased to 9.9 percent in September, exceeding previous forecasts of 10 percent. In August, the inflation rate was 9.1 percent.
The core inflation rate rose to 4.8 percent in September, from 34.3 percent in August, excluding energy, food, alcohol, and tobacco.
In September, the inflation index increased by 1.2 percent month on month.
Energy prices had the highest annual growth rate of 40.7 percent among the four components of inflation. Prices for food, alcohol, and tobacco came in second with 11.8 percent.
Exclusives