May 7, 2022 1:16 pm
Fed's rate increase has thrown the crypto market into turmoil
And things don't look too bright for the coming week, either.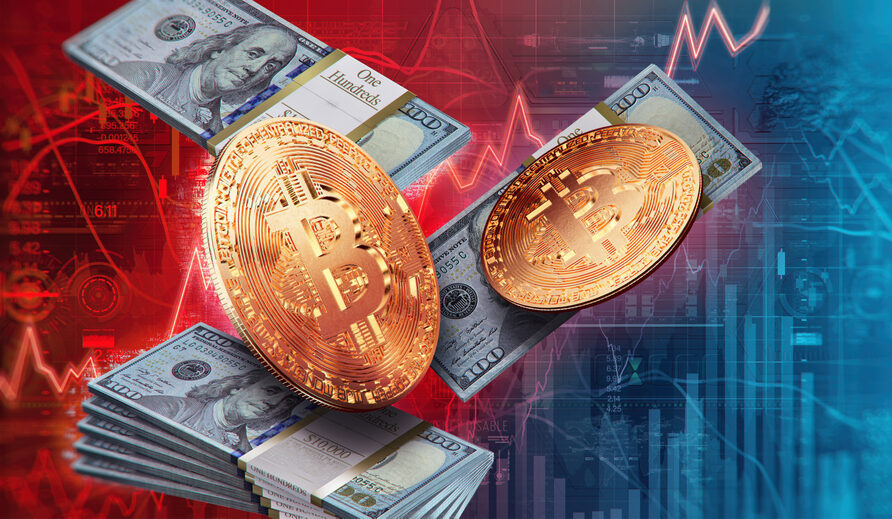 Crypto markets
The biggest news this past week was the US Federal Reserve announcing a 50 basis point interest rate hike, its biggest in over two decades. The move wasn't totally unexpected as it came against the backdrop of historic inflation in the US, which has surged to its highest in four decades.
Unsurprisingly, the equity and crypto markets have been in chaos since the announcement. Rising rates typically foreshadow a slowdown of economic growth. However, the markets seemed to initially buy into Fed Chair Jerome Powell's argument echoed during a news conference on May 4, 2022, that the US economy could absorb rising interest rates.
However, things started to go downwards from May 5, 2022, and have been plummeting ever since.
Bitcoin has failed to hold $40,000 over the past few months, and this past week was no different, with the crypto dropping 9.1%. It registered a high of over $39,000 on May 5, 2022, before ending the week at around $36,000.
More worryingly, according to Bitcoinist, Bitcoin's plummeting price led to almost $500 million worth of crypto futures being liquidated over the last 24 hours alone. The Bitcoin Fear and Greed Index clocked a mere 22 points cementing its place in the "Extreme Fear" territory.
Despite this fall, economist Peter Schiff is actually surprised by Bitcoin's performance.
"It's curious that Bitcoin has held up so well around the $36K level. My guess is there is a concerted effort by large holders to prop up the price. Judging by the continued carnage in every stock related to crypto, perhaps whales are selling those stocks to buy more Bitcoin," tweeted Schiff.
Looking at the weekly charts on CoinGecko, the broader crypto market didn't buck the trend and ended the week in the red. Ethereum was down 8%, BNB 6%, XRP 7.2%, and Solana registering a double digital drop of 16.2% in the past seven days.
The biggest losers have been AprCoin with a 43.7% drop, followed by STEPN at 34.2%, Cronos at 27.7%. On the flip side, Tron has overshadowed its peers by jumping a whopping 29.1% over the last week, while GateToken registered a 2.4% increase. All the other cryptos that ended the week in green have done so by the skin of their teeth registering a growth of under 1%.
Needless to say, the coming week would be crucial for the crypto market. If Bitcoin continues its downward trend, it could pull the markets down to historic lows.
Exclusives