July 8, 2022 2:55 pm
Former Japanese PM, supporter of the "central" lenient policy, assassinated
The currency rose 0.5% against the dollar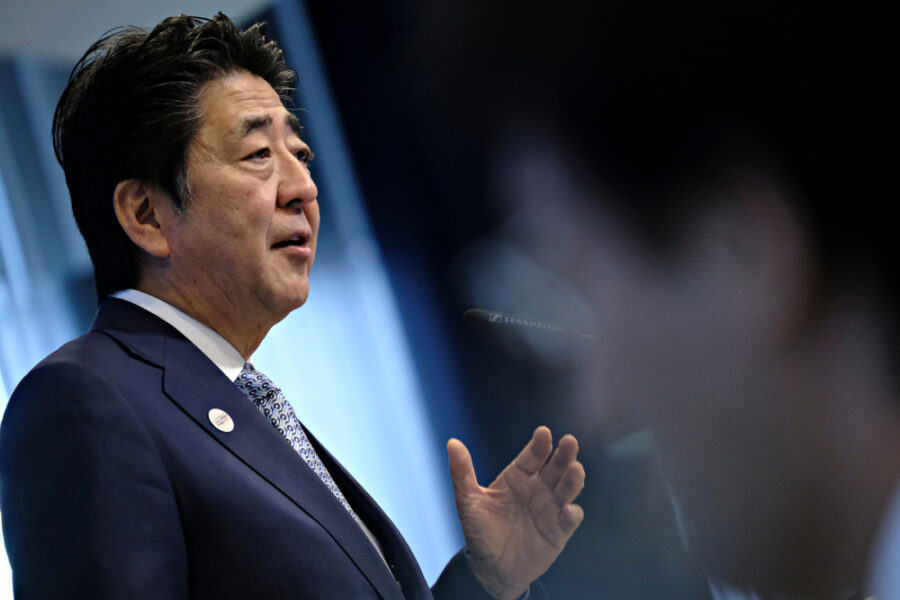 Former Japanese Prime Minister Shinzo Abe
Former Japanese Prime Minister Shinzo Abe has died at the age of 67, hours after he was shot at during an election campaign, in a country where political violence is rare and enforces strict gun laws.
The longest-serving and influential former leader of the Japanese government was addressing an election event, ahead of Sunday's Senate vote, when he was shot from behind by a man in his forties who was arrested.
This is the first assassination of a current or former Japanese prime minister since the 1930s.
Abe's record career brought stability to Japan after serving in government six times, including leading the party. Abe helped Japan escape the cycle of economic downturn, endure a Donald Trump administration that questioned the country's only military alliance, and worked to improve relations with its largest trading partner, China, which was at its most hostile decades before he took office as prime minister, Bloomberg reported.
Abe has also devoted his energy to trying to resolve a World War II territorial dispute with Russia that has simmered for seven decades by warming up to Vladimir Putin, a policy that was upended after Russia's invasion of Ukraine.
Abe is best known for his plans to revive Japan's faltering economy through unprecedented monetary easing and regulatory reform that he eventually dubbed "Abenomics".
He was seen as a disciplined man who consolidated power during his record-breaking career in government and managed to weather scandals, including one that emerged in 2017 over the questionable allocation of government land to schools given to partners Abe and his wife, Akie.
According to "Bloomberg", the killing of the former Japanese Prime Minister sparked market discussion about the possibility of losing support for very loose monetary policy by the Central Bank of Japan after the initial rush to safe assets on Friday.
The yen rose along with US Treasuries, as the currency rose 0.5% against the dollar after details emerged about the attack on Abe.
Abe is known as the main supporter of Bank of Japan Governor Haruhiko Kuroda's policy of maintaining low interest rates to support economic growth, and he recently described the central bank as a government company.
Some strategists have suggested that the yen may extend its gains – and stocks may fall – if the attack prompts the central bank to rethink its monetary policy, while economists have largely argued that any effect will be temporary.
Exclusives