November 16, 2022 11:42 am
G20 final statement: War in Ukraine damaged the global economy
"Most" members strongly condemned it"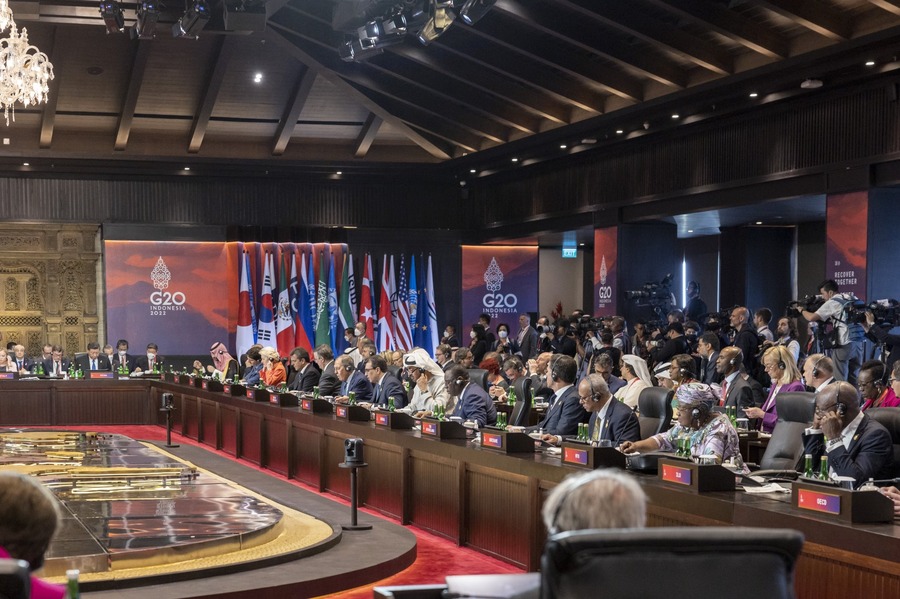 World leaders gathering at the G20 Summit in Bali (Image credit: Sheikh Mohamed bin Zayed's Twitter account)
Indonesia's G20 summit said on Wednesday in a closing statement that "most" members "strongly condemned the war in Ukraine," noting that it is "exacerbating existing fragilities in the global economy."
The leaders of the world's 20 largest economies also said in the draft that "the use or threat of use of nuclear weapons is inadmissible".
In addition, the draft emphasized the importance of international law and the multilateral system in achieving peace and stability.
Read more: G20 to boost global economic recovery confidence despite challenges
The group further stated that central banks will continue to tighten monetary policy as needed. It also highlighted the significance of continuing efforts to keep the temperature rising to 1.5 degrees Celsius.
Moreover, the summit declaration welcomed the agreement to export grain through the Black Sea.
The 19 countries in the G20 together with the European Union (EU) account for more than 80 percent of the world's gross domestic product (GDP), 75 percent of international trade, and 60 percent of its population.
The G20 summit was held on the Indonesian island of Bali on the 15th and 16th of November. On the sidelines, many countries held bilateral meetings, most notably the meeting of Chinese President Xi Jinping and US President Joe Biden.
The summit, organized under the slogan "Recover Together, Recover Stronger," comes amid difficult challenges.
This year, the leaders of the world's 20 largest economies are debating difficult topics such as the economic recession and the Ukraine war, which has resulted in two unprecedented energy and food crises.
The agenda also addresses topics that include economic recovery, international cooperation, digital transformation, and the climate crisis.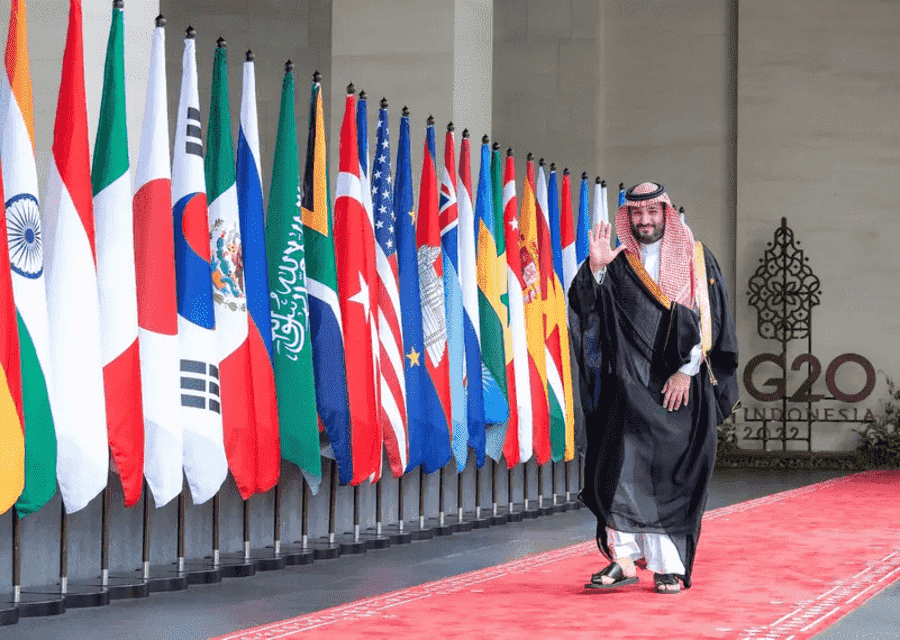 Saudi Crown Prince
Saudi Crown Prince Mohammed bin Salman commented on the closing statement, saying in a telegram sent to Indonesian President Joko Widodo, "We hope that the decisions of the G-20 summit will contribute to supporting cooperation among the group's countries and enhancing global economic growth rates."
The Saudi Crown Prince met a number of world leaders on the sidelines of the summit.
Bin Salman's meetings included British Prime Minister Rishi Sunak and Turkish President Recep Tayyip Erdogan.
Exclusives