July 15, 2022 5:22 pm
High demand for digital skills, supply lagging
Attracting workers with digital skills is the biggest challenge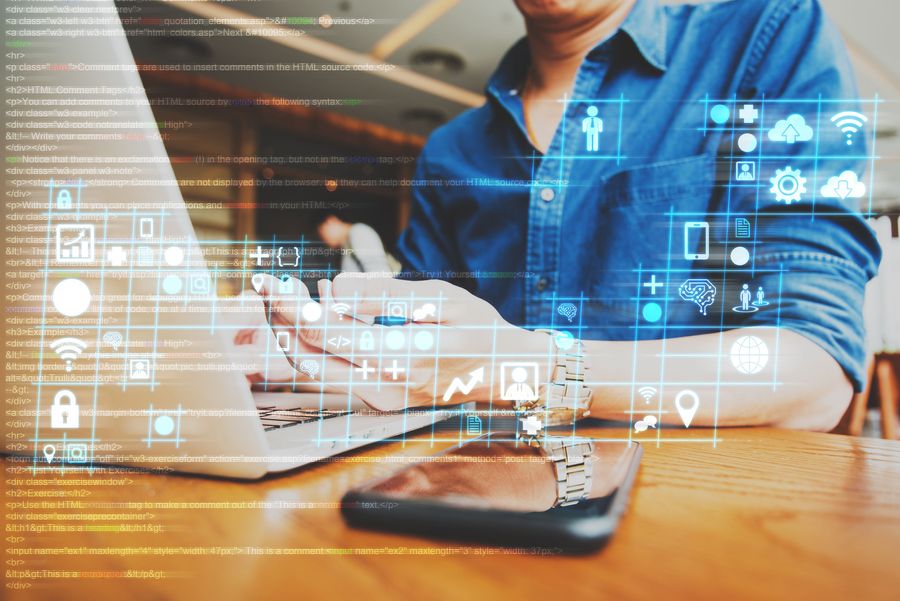 Businessman working on digital diagram program
While the demand for digital skills is high, however, the supply of people with these skills is lagging behind, according to a new report released by data analytics company Tableau. 
The report shows that attracting and retaining workers with digital skills is businesses' biggest ever challenge to succeed.
The study highlights that the gap is widening not only between those who have and don't have essential digital skills but also between the types of digital skills the workforce needs. 
As the digital demands of the workplace continue to rise, confidence among the workforce to meet these demands is falling, the Salesforce company says, citing a new Global Digital Readiness Index from Salesforce. 
The survey of more than 23,000 workers across 19 countries revealed that only 27 percent of respondents feel 'very equipped' with the resources needed to learn the digital skills required to succeed now. This drops to 24 percent when considering resources needed in the next five years.
Findings suggest there is a disconnect between senior leadership and their workforces in terms of participation in digital education, and expectations of digital readiness for the near future. 
Globally, 57 percent of senior leadership respondents believe they, as individuals, will be ready with the workplace digital skills needs over the next five years. 
This contrasts with just 37 percent of managers and only 34 percent of those self-employed. 
Tableau observes that the first step to ensuring top-to-bottom reskilling is challenging stereotypes that one generation is more prepared for digital-first jobs than another
Additionally, the analysis demonstrates that businesses with a digital readiness strategy at the heart of their agenda will be best placed to survive and thrive, by auditing the current skills of their workforce, and those needed for the future; identifying how skills can and will be developed within an increasingly hybrid working environment; taking action to ensure learnings are implemented effectively and making themselves more attractive and relevant to job candidates.
Furthermore, the survey shows that now more than ever, businesses must work closely with governments and community stakeholders, to ensure that training and recruitment scale up to match digital demand, to reach all aspects of society from top to bottom.
Exclusives