Huawei, the Chinese telecoms giant, has reported significant revenue growth for the first half (H1) of 2023, marking the first growth since 2020. Huawei, based in Shenzhen, has been at the center of a tech dispute between China and the United States (U.S.), with allegations from the U.S. of potential state spying through Huawei's equipment, which the company denies. The company has been facing sanctions that have impacted its operations and led to a diversification of its business. In response to these challenges, Huawei has announced a first-half revenue of around $42.9 billion, with a year-on-year (YoY) increase of 3.1 percent and a net profit margin of 15.0 percent. The company's ICT infrastructure business contributed $23.05 billion, its consumer business $14.3 billion, its cloud business $3.3 billion, its digital power business $3.3 billion, and its intelligent automotive solution (IAS) business $137.8 million.
Foundational technologies
Sabrina Meng, Huawei's rotating chairwoman, expressed gratitude to customers. She also expressed gratitude to partners. Additionally, she expressed gratitude to the entire Huawei team for their support and dedication. She emphasized the company's focus on investing in foundational technologies. According to her, Huawei aims to create value for customers and partners. The company is committed to harnessing trends in digitalization, intelligence, and decarbonization.
 In H1 of 2023, our ICT infrastructure business remained solid and our consumer business experienced growth.
Our digital power business experienced strong growth. Our cloud business also experienced strong growth. Additionally, our new components for intelligent connected vehicles continued to gain competitiveness, added Meng.
Remarkable increase
Huawei's profit margin witnessed a remarkable YoY increase, especially compared to the previous year's margin of 5 percent. This improvement can be attributed to the continuous optimization of management systems, increased operational efficiency and quality, refined sales strategies, and product mix. Additionally, Huawei recorded gains from the sale of certain businesses, further boosting profits.
5.5G network equipment
Huawei made an announcement that they will launch a full range of commercial 5.5G network equipment in 2024. This initiative is aimed at assisting customers in preparing for the deployment of commercial 5.5G. Huawei has been collaborating with various industry players in research and development, as well as the verification of key 5.5G technologies. Significant progress has been achieved particularly in the verification process of extremely large antenna arrays (ELAA), which enable 10-gigabit downlink capabilities, flexible spectrum access for gigabit uplink, and passive Internet of Things (IoT) to facilitate 100 billion IoT connections. Additionally, Huawei has been working on integrating AI-native technologies into 5.5G core networks, enabling AI capabilities to extend to the network's endpoints. This is intended to better serve various industries.
New technologies
In the consumer business, Huawei regained its position as one of China's top-five smartphone vendors in the second quarter of this year. The company believes that to succeed in the highly competitive consumer devices market, it must focus on research and development (R&D) and substantial investments in new technologies. Huawei plans to increase its investment in innovation and R&D to develop more competitive products and services, offering consumers an enhanced experience.
Everything as a service
Huawei Cloud follows a strategy of "everything as a service" in its mission to become the cloud foundation and enabler of industry digitalization. Currently, Huawei Cloud provides services to customers in more than 170 countries and regions worldwide, with coverage in 29 geographical regions and 83 availability zones (AZs). In industries such as finance and manufacturing, Huawei Cloud has become the preferred partner for customers seeking cloud migration solutions.
Steady growth
Huawei Digital Power has experienced steady growth, capitalizing on the growing trend of carbon neutrality. By the end of June 2023, Huawei helped its customers in generating 845.5 billion kilowatt-hours (kWh) of green power. Additionally, Huawei assisted in saving 35.5 billion kWh of electricity. These efforts have led to a reduction of approximately 400 million tons of CO2 emissions. This reduction is equivalent to planting 540 million trees. Going forward, Huawei Digital Power aims to position itself as a "technology product company." It plans to leverage its long-standing technological advantages. The goal is to promote green and low-carbon transitions. Huawei Digital Power also aims to contribute to sustainable development across various industries.
Digital transformation
Moreover, in the Middle East and Central Asia (ME & CA), Huawei continues to contribute to the region's digital transformation goals. This is achieved through the development of ICT ecosystems. Huawei also provides advanced products and solutions for carriers, enterprise markets, cloud, digital power, and consumers in the region. The company is actively pushing the deployment of 5G and has introduced 5.5G in collaboration with regional carriers. Huawei has expanded its cloud business and opened new cloud regions in ME & CA, while also advancing its digital power business in alignment with government carbon emissions reduction objectives.
Read more: center3, Huawei to build Huawei Cloud Region in Saudi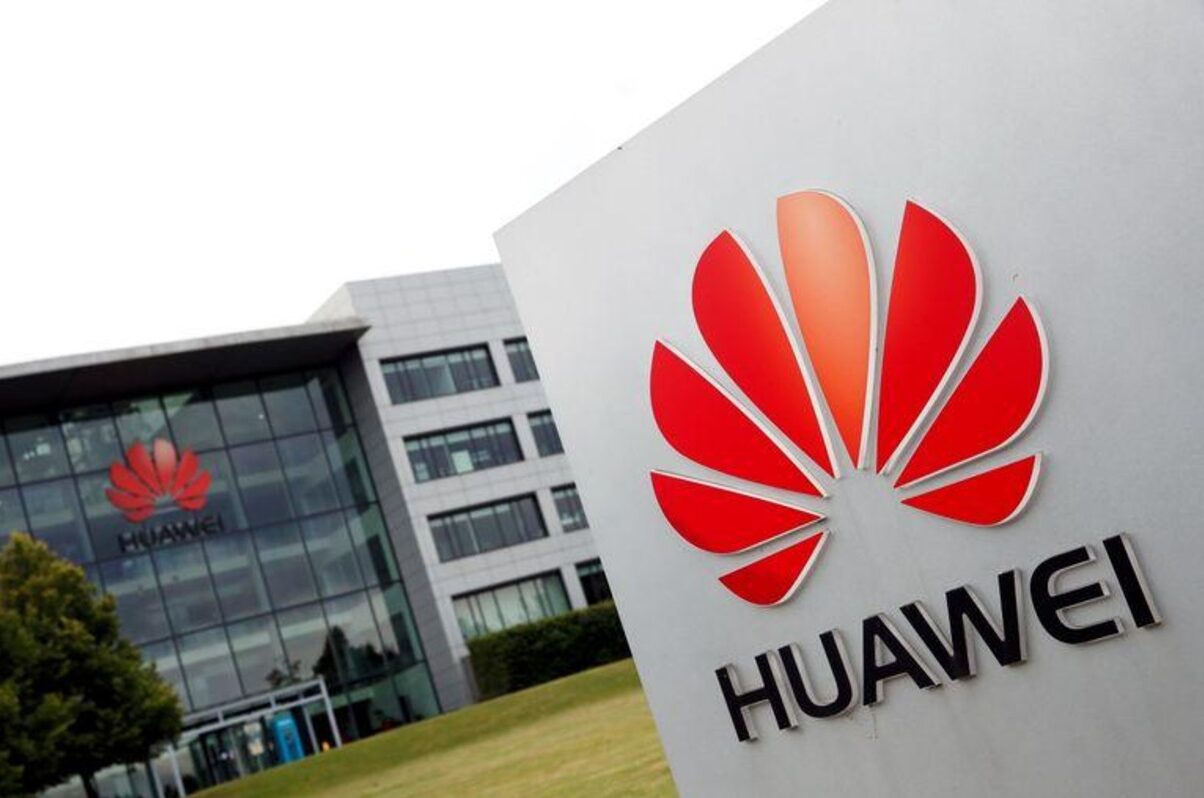 Furthermore, Huawei is dedicated to fostering talent through several Corporate Social Responsibility (CSR) programs such as the Huawei ICT Academy, Seeds for the Future, and ICT competitions. Through such initiatives, Huawei is helping to build a skilled and knowledgeable workforce in the Middle East and Central Asia region.
The Huawei ICT Academy is an educational program that aims to equip students with the necessary skills to thrive in the ICT industry. In the Middle East and Central Asia region, there are currently 240 Huawei ICT academies. These academies have collectively trained over 200,000 ICT talents and certified more than 46,000 individuals.
For more telecom-related news, click here.