January 10, 2023 12:04 pm
Investcorp set to invest USD 1 bn in GCC real estate
First investment in Saudi in a state-of-the-art warehouse in Dammam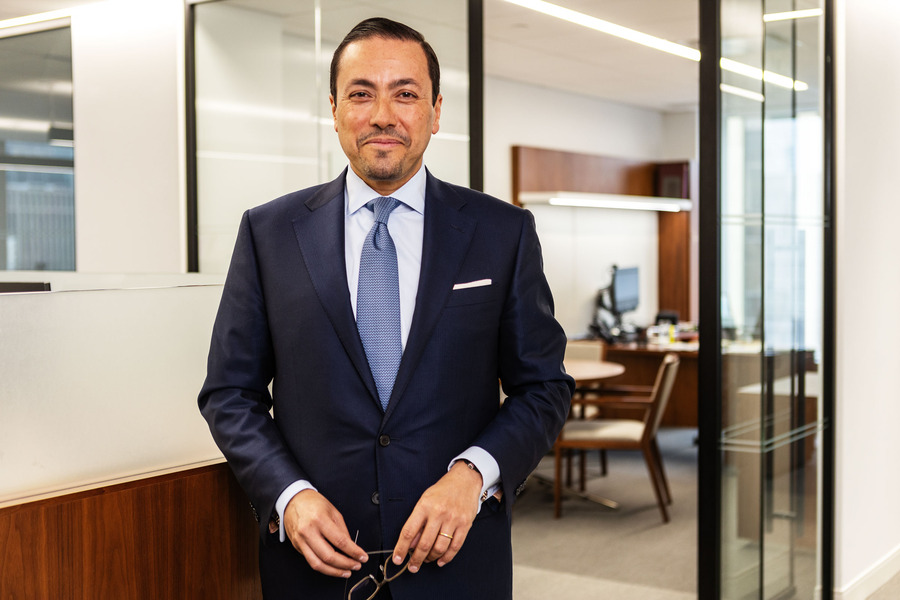 Investcorp Co-CEO Hazem Ben Gacem (Photo Credit: Investcorp)
Investcorp, a global alternative investment firm, announced today that it is planning to invest up to $1 billion in the real estate market in the GCC over the next five years. 
This follows Investcorp's first real estate acquisition in Saudi Arabia. The investment is a brand new, state-of-the-art, 215,000 square feet temperature-controlled warehouse located in Dammam. This is the first of $100 million worth of real estate investments that the firm is currently assessing in the Kingdom.
Read more: Investcorp leads $51 mn pre-IPO round in a logistics transportation firm
The Dammam warehouse is fully leased to Racking Systems Logistics Services Company (also known as "RTL"), a third-party logistics company, which serves the Saudi market in the temperature-controlled warehousing and distribution segment. The investment in the Dammam warehouse – which can store up to 32,000 pallets of goods – will bring the value of Investcorp's global warehousing logistics investments to over $4 billion, representing approximately 42 million square feet of industrial space.
Hazem Ben-Gacem, Co-Chief Executive Officer of Investcorp, commented: "The Saudi Arabian real estate market is experiencing strong growth. The logistics and industrial sectors have enormous potential as key pillars of Saudi Arabia's Vision 2030 agenda to transform the Kingdom into a leading industrial powerhouse and a global logistics hub. Investcorp is a natural partner in this growth journey, and this acquisition leverages our global experience investing in the logistics sector – particularly in the US, Europe, and India. This is the first in a series of investments that we are planning to make in the near future."
Exclusives