March 8, 2023 1:09 pm
IWD: A self-taught women that learned how to play the big leagues from scratch
Isabel Neiva is never afraid to step out of her comfort zone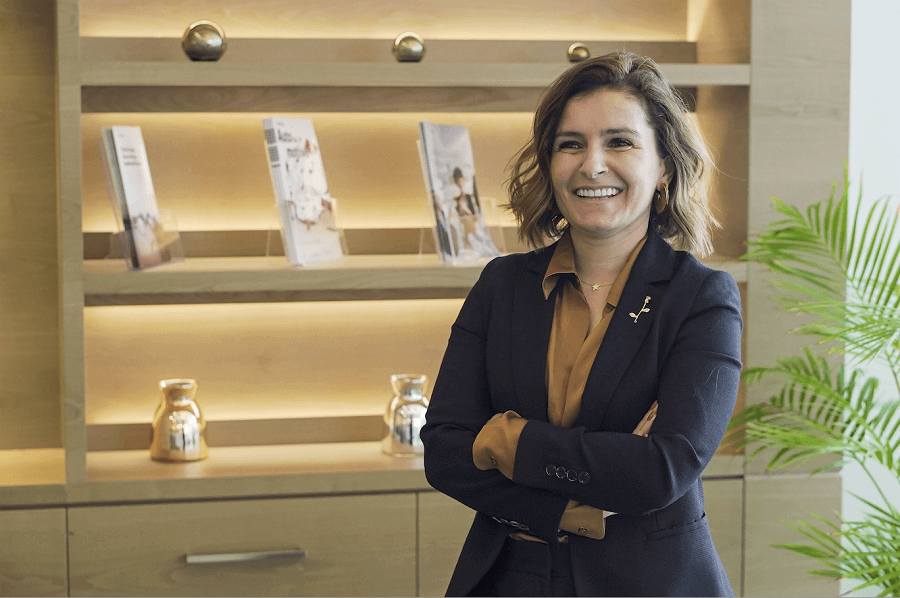 Isabel Neiva, Lead Partner in Transactions and Transformations (T&T) and Leader of the Women Consulting Network (WCN) at Kearney Middle East
Isabel Neiva, Lead Partner in Transactions and Transformations (T&T) and leader of the Women Consulting Network (WCN) at Kearney Middle East, works across industries supporting clients in their large-scale transformation programs and transactions endeavors.
She is a strong advocate for the advancement of women in the workforce, both inside Kearney and across the Middle East.
On the occasion of IWD, we asked Isabel a few questions about her journey as a professional woman, lessons learned, and her contributions to professional women.
Please tell us about your growth journey as a business professional prior to Joining Kearney.
Fresh out of university, I was offered a position in a boutique private equity firm in Lisbon. Having studied economics with a focus on investments, I accepted the role with no hesitation. Due to the size of the firm, I had the opportunity to work quite closely with the senior management team and was exposed to many aspects of the job quite early on. I used to conduct the full assessment of an investment opportunity, part of the entire deal structuring and negotiations, and, afterward, follow up on the performance of the portfolio company. It was thrilling being part of the ins & outs of the private equity world at a young age. I learned a lot at the company, but some restlessness started to kick in after about four years. I was hungry to learn more and be part of something bigger.
I joined consulting shortly after which completely changed my life. Consulting brought a different type of enthusiasm – I was challenged at work daily, jumping from topic to topic and learning new concepts every day. I started to travel and work in foreign countries – experiencing different cultures, different ways of working, and different perspectives. I felt I was playing in 'the big league' and I wanted more. My MBA at INSEAD manifested that. It continued to open my horizons, exposing me to different cultures, and different people. It hasn't stopped since then.
The path has not necessarily been easy. Being a petite woman who looks younger than her age in the consulting industry, which is still predominantly male-dominated, has been a challenge. I am however fortunate to work in a firm where diversity and inclusion are part of our DNA, and apprenticeship is core to the way we work. At Kearney, I have always been given the right opportunities for my career development, as well as the training and coaching to progress and excel.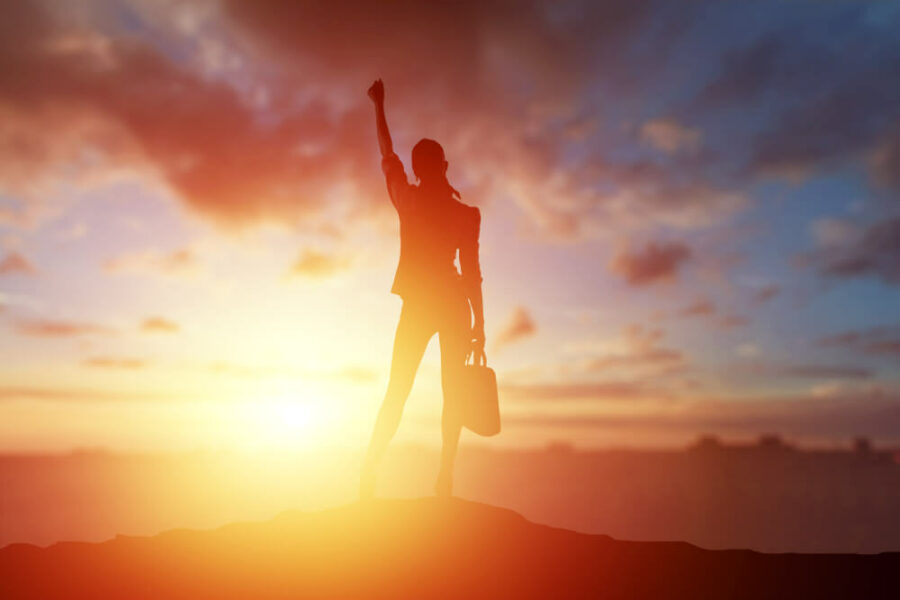 What brought you to the UAE in your current capacity as Partner and what are your current duties?
After my MBA at INSEAD in Singapore in 2007, I got a taste of globalization and was hooked. I didn't want to go back to my home country, Portugal. That is when I decided to come to the Middle East region – and it was one of the best decisions of my life.
As a Partner, I work with clients to understand their challenges and find solutions to address them. My work tends to be quite diverse – I focus on transactions & transformations, working across industries and clients across the entire deal lifecycle. In a nutshell, we work with our clients on their M&A strategies (acquisitions, carve-outs), in assessing potential targets (commercial/ operational due diligences both from buying and selling side), and also creating value post-acquisition (through post-merger integration or other larger transformations).
I love the fact that I can put on multiple hats at work. I truly enjoy the diversity of topics, clients, and the teams I work with. I love the fact that I frequently need to step outside my comfort zone and 'learn' everything from scratch – learn the idiosyncrasies of different clients, the specificities of different topics, how to best work with a different team, and how to motivate and drive different consultants. It is challenging but I do enjoy the adrenaline and the butterflies in my stomach of stepping outside my comfort zone.
The other thing I enjoy about my work is the possibility to be a leader outside of a client project. For instance, currently, I lead the Kearney Women's Consulting Network in MEA – where I am actively involved in activities that highlight the spectrum of possibilities for younger female consultants. I consider this to be extremely important as I remember how inspiring it was (and still is) to look up and see women at the top. It gives a sense of reassurance that it is possible for women to lead.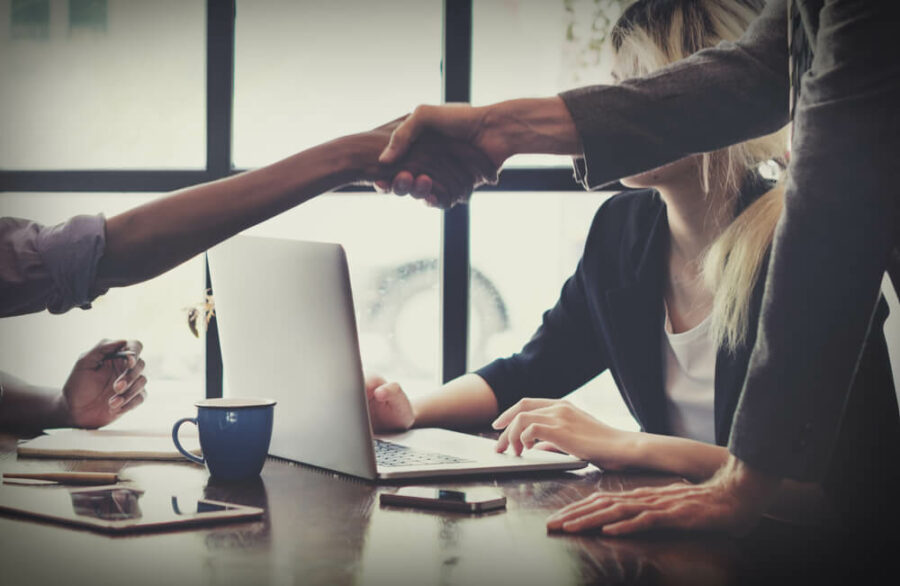 How do you assess this cultural change for you, especially in terms of ease of doing business as a woman in this region of the world?
There are some cultural differences but would not say they are so significant as impacting the way we work. If anything, I would say business is more personal here, especially with the rich blend of cultures in the region.
Fundamentally, our clients value our expertise and must be able to trust our advice. Consequently, we work closely together, understanding the specifics of the industry, company or market, and co-creating with the teams, bringing our insights, based on what we have seen in other cases and markets. This region is unique in its ambition and speed of transformation so it's especially important not to come in with pre-formatted ideas or advice that has worked in different areas, but to work collaboratively to come up with tailored, strategic solutions.
Read: What is the theme of International Women's Day (IWD) this year?
What types of support do businesswomen need in this region (different or similar than in the west?) and how are you supporting in these endeavors?
 With around 10% of women in CEO positions in Fortune 500 companies, being a woman in this region is not so different that being a woman elsewhere. You still have a high probability that you are one of the very few (if not the only one) at the table. However, in recent years, the GCC countries have shown increasing commitment to women's economic participation, and some notable advances have been realized. Laws are being established and initiatives targeting women's advancement are proliferating in both public and private sectors, and the large investments for female education are starting to pay off.
While this progress has delivered significant gains for women and economies across the region, to date it has been achieved through discrete, fragmented efforts. According to research by GCC-Stat, women still represented less than 20% of total workforce in Q1 2022 in the GCC. So, while there is progress being made, these numbers are a reminder of the path ahead. We also need to be honest – there is no silver bullet that will suddenly bring women participation in the workforce to the desired levels overnight. We need a holistic approach, and we need committed agents.
Recent research by Kearney shows that 15% of women in the UAE want to reach a C-suite position in their organizations. We see some differences with only 17% of women revealing their organizations offering them with a clear career development plan to help them achieve senior leadership roles compared to 21% of men.  20% of women highlight they have the resources to be successful as a leader compared to 24% of men. This is why we require a holistic approach –organizations having the right intentions, setting targets, and putting policies in place is only one small – yet significant piece of the puzzle, but alone, it is not enough. It is critical to have an integrated approach to drive diversity and inclusion, including fit-for-purpose programs (e.g.  regular training to upskill their female employees) and foster a supportive environment to help them grow in the workplace.
Kearney has been very active in the diversity, equity, and inclusion (DE&I) space, working with several non-profit organizations focused on gender parity in the region. We also had a hard look at ourselves. Yes, we have had some success, but we are determined to do better and ensure we are walking the talk. As a result, we are now in the midst of implementing an ambitious program, with a clear vision, objectives, and initiatives, supported by defined governance and a committed budget.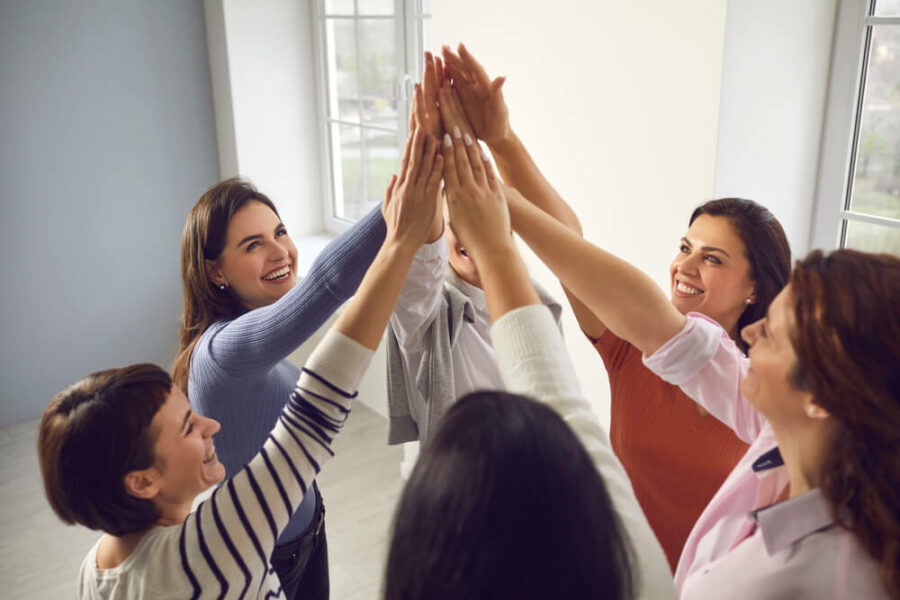 What does IWD mean to you personally?
The opportunity to celebrate the successes that have been achieved. The duty to continue raising awareness for the lack of diversity and inclusion that women all over the world still face. A day to reflect and promote dialogue, campaigning for sustainable change.
For more on banking and finance, click here.
Exclusives