January 25, 2023 11:03 am
Kuwait construction projects market grows in Q4 2022
Macroeconomic improvements needed to drive recovery in 2023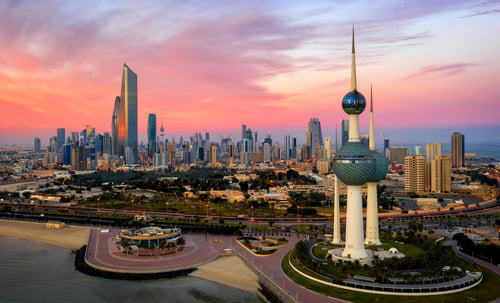 Construction projects in Kuwait
Kuwait's construction projects market recorded improved performance in the fourth quarter of 2022 even as the total awarded value of deals remained subdued during the year.
Supply chain disruptions that have prevailed since Covid-19 and worsened since the Ukraine-Russia war last year have led to rising costs and increased inflationary pressure on the market, leading to generally low activity levels in the sector during much of 2022.
The National Bank of Kuwait (NBK) said in a report earlier in January the projects market's performance was flat in 2022 amid an economic climate comprised of "legislative delays, supply-chain disruptions, and higher costs – of materials and labor, especially". 
READ MORE: Expats face uncertain future following massive Kuwaitization drive
Construction costs in Kuwait increased in 2022, albeit at a slower rate than GCC neighbors such as Saudi Arabia and the UAE. 
Kuwait Financial Centre (Markaz) said in October 2022 Kuwait's price hikes in construction goods, such as iron, steel, and cement, ranged from 8.7 percent to upwards of 100 percent between January and early June 2022.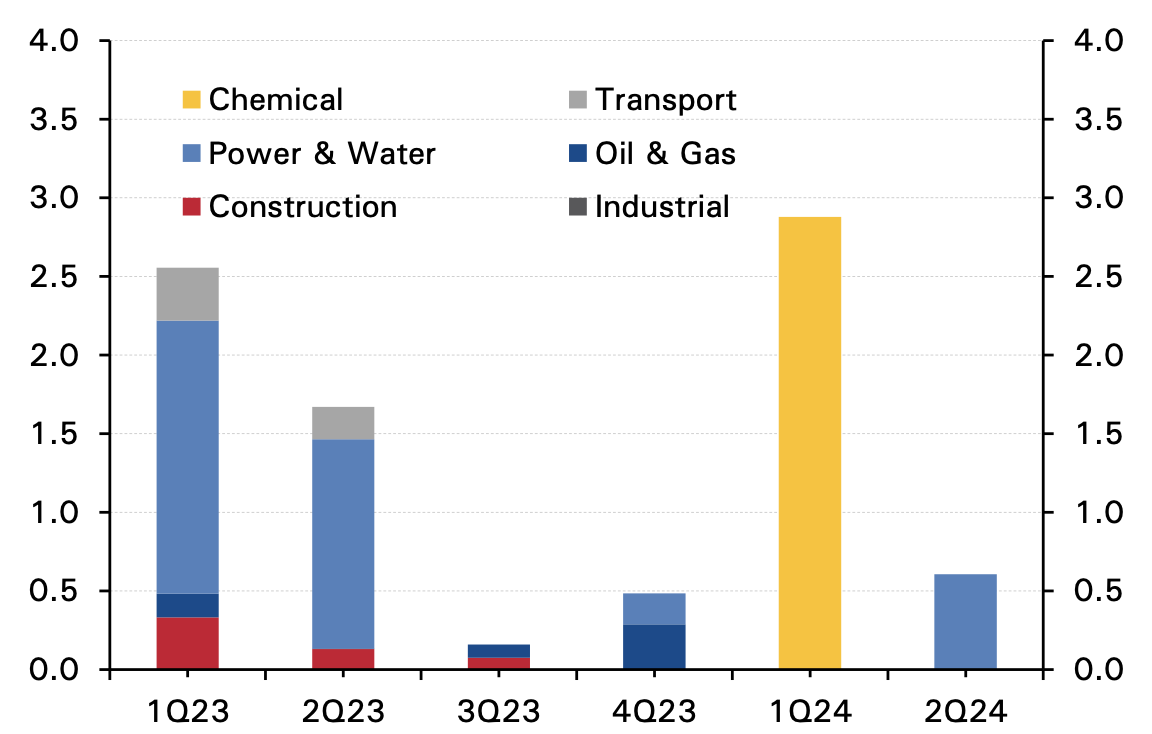 Price increases in primary raw materials such as structural steel beams, reinforcing steel, softwood timber, and copper pipes and cables, as well as labor shortages within the GCC's construction sector, led to a steep rise in construction costs. 
Kuwait's relatively lower construction costs – compared to the UAE and Saudi Arabia-  were likely due to the government's subsidized prices for construction materials and the ban on importing and re-exporting key building materials such as lumber and iron, Markaz said.
Administrative challenges
Improved oversight is essential for recovery in the Kuwaiti construction projects market, particularly in terms of large-scale infrastructure schemes that require government backing. 
Continuing tensions between the government and parliament have stalled economic reforms that could help to unlock additional funding for the country's pipeline of megaprojects.
READ MORE: Kuwait state rent allowances exceed 'cost' of building a city
On 23 January 2022, Prime Minister Sheikh Ahmad Nawaf al-Sabah's government submitted its resignation after weeks of strained ties with the national assembly over requests to question two cabinet ministers.
The development marked Kuwait's fifth collective government resignation in two years, regional media reported.
The government's preference for "public financing over private for major infrastructure developments has contributed to delays on construction projects in recent years," Oxford Business Group said in its 2022 report on Kuwait.
"Kuwait's construction and real estate sectors possess significant potential for expansion. If current obstacles can be overcome, and investment regulations and processes continue to improve, foreign finance should be forthcoming, with international investors displaying a significant appetite for involvement in GCC-based infrastructure projects."
Kuwait construction projects outlook
The total value of project awards in Kuwait during 2022 was KD832 million ($2.73 bn), down 46.6 percent on a year-on-year (YoY) basis and the second-lowest full-year result since 2005.
Award values in the fourth quarter of 2022 increased 688 percent quarter-on-quarter to KD383 million, largely led by Kuwait Oil Company (KOC) contracts, but the figure was 32.5 percent lower on a YoY basis.
Contract awards worth KD4.9 billion are expected in 2023, particularly in the power and water sectors, according to NBK. 
READ MORE: Kuwait on the cusp of major economic upsurge
Performance in 2023 is also expected to be buoyed by awards expected for projects like the four sites at Sheikh Jaber Al-Ahmad Al-Sabah Causeway (KD165 million) project and phase 2.2 of KOC's Mina Al-Ahmadi township redevelopment (KD129 million) project.
However, slowing interest rate rises and governmental commitment to infrastructure development – in line with its draft 'Plan of Action' and longer-term Vision 2035 strategy – are needed to sustain the end-2022 recovery noted in Kuwait's projects market, NBK said.
For more real estate stories, click here
Exclusives