September 27, 2022 11:17 am
Lagarde on Italy: We will not support countries that make political mistakes
"Expect interest rates to rise again during upcoming meetings."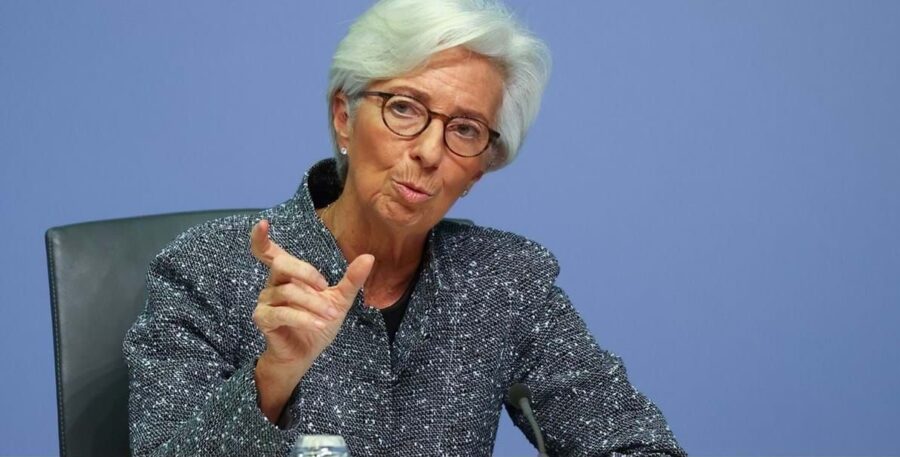 European Central Bank President Christine Lagarde
When asked about the next potential Italian government, European Central Bank (ECB) President Christine Lagarde replied that the ECB would not use its latest emergency scheme to buy the bonds of countries making "political mistakes".
Lagarde's words during a hearing before the European Parliament's Economic and Monetary Committee intersect with celebrations of the far-right victory in Italy led by Giorgia Meloni, who inherited one of the eurozone's heaviest debt burdens at a time of rising borrowing costs and a looming recession.
"Bloomberg" reported that the Italian bond risk index rose on Monday to its highest level since the first months of the Coronavirus pandemic, in light of the high yield on bonds as a result of the increase in bank interest rates in the euro area to curb inflation.
The heavy selling of Italian Treasuries pushed the yield spread with benchmark German bonds to more than 244 basis points, the highest level since May 2020.
Lagarde stressed that the ECB would continue to raise interest rates despite the expected "severe slowdown" of economic activity in the eurozone.
She said, "We expect interest rates to rise again during the upcoming meetings of the Bank of Governors' Council, in order to curb demand and avoid the risks of continuing high inflation expectations."
She explained that the ECB "absolutely" wants to avoid high inflation that is putting excessive pressure on wages, and that recent increases in interest rates should project an indication of the bank's insistence on reducing the inflation rate to the target level.
She reiterated that the decisions that the Central Bank will take will be based on economic data, and thus deal with each development according to these figures.
Eurozone Economy Overview
Lagarde said the eurozone economy grew by 0.8 percent in the second quarter of 2022, mainly due to strong consumer spending on services, as the economy reopened.
"However, we expect activity to slow significantly in the coming quarters," Lagarde said, identifying four main reasons behind this:
First, high inflation is discouraging spending and production across the economy, and these headwinds are reinforced by disrupted gas supplies.
Second, the strong demand for services that came with the reopening of the economy is losing steam.
Third, weak global demand, also in the context of tighter monetary policy in many major economies, and deteriorating terms of trade, which will mean less support for the Eurozone economy.
Fourth, uncertainty remaining high, as reflected in low household and business confidence.
These developments led to a downward revision of the latest economic growth forecasts for the remainder of this year and throughout 2023. The economy is now expected to grow by 3.1 percent in 2022, 0.9 percent in 2023, and 1.9 percent in 2024.
Price pressures are spreading across more sectors, in part due to the impact of higher energy costs across the entire economy.
For his part, Vice President of the ECB, Luis de Guinness, said during his participation in a conference in the Spanish capital, Madrid, on Monday, that the biggest problem facing the European economy is record inflation. He added: "Reducing the inflation rate is the main contribution we can do to improve the economic situation."
Exclusives