February 20, 2023 3:47 pm
LEAP: Digital disruption with meaningful impact
Key ones combine the powers of Cloud, IoT, and Analytics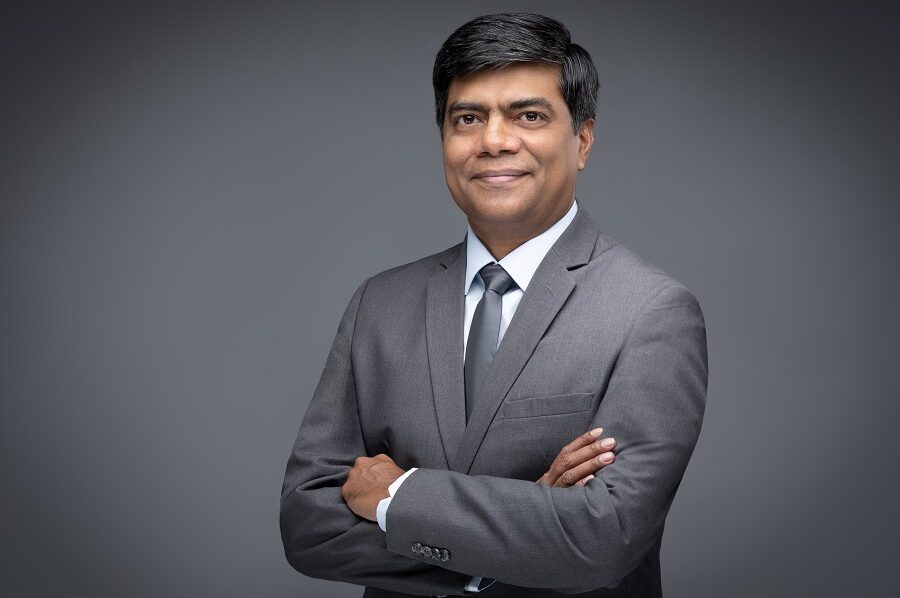 Sumanta Roy, Vice President and Regional Head of Middle East and Africa at Tata Consultancy Services
Tata Consultancy Services is an Indian multinational information technology services and consulting company, headquartered in Mumbai. It is a part of the Tata Group and operates in 150 locations across 46 countries, employing over 600,000 employees worldwide.
Economy Middle East had a chat with Sumanta Roy, Vice President and Regional Head of Middle East and Africa at Tata Consultancy Services, around the company's participation at LEAP 2023, where we asked:
What was the key focus for you at LEAP 2023? 
LEAP is an event and platform that helps technology companies in two ways: networking and showcasing.
From an exhibition and showcase perspective, we focused on our long presence and commitment to the region, especially Saudi Arabia. The focus for us at LEAP this year was on digital disruption use cases. This included AI Ops and automation products, as well as system-integrated solutions. There was a special focus on solutions built on top of hyper-scaled cloud providers.
From a networking angle, we had four thousand visitors come to our booth, a significant percentage being c-suite or decision makers. We also had several strategic conversations with large IT product companies, and other partners.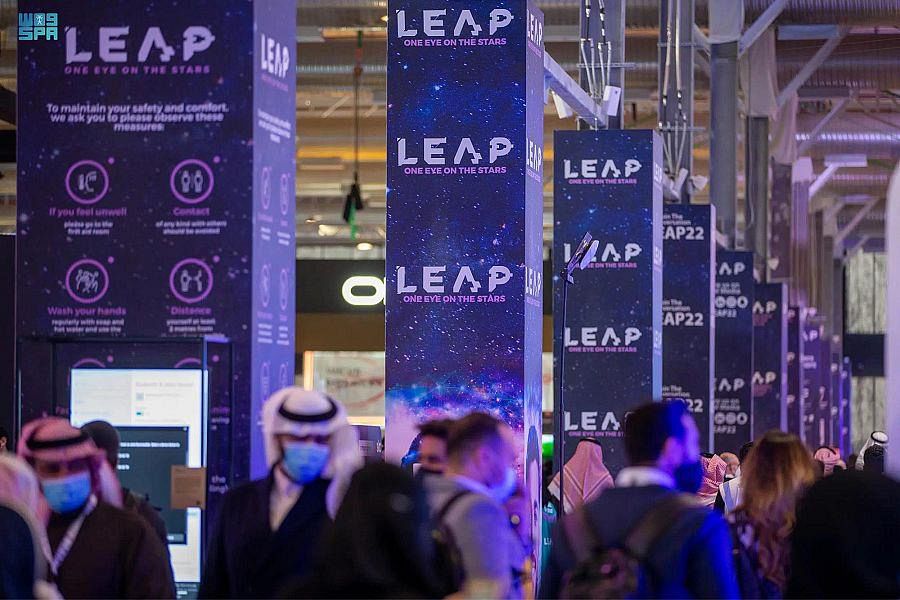 What were some of the smart initiatives and innovations that were showcased at LEAP this year, and how did those offerings contribute to Saudi Vision 2030?
As mentioned above, the focus was digital disruption using multiple technologies and in multiple business domains. Some of the key ones which are aligned with Saudi Vision 2030 combine the powers of Cloud, IoT, and Analytics.
For example, our company showcased an IoT-based solution that was used for a Smart Lighting project in one of the cities in Saudi. The project covers about 80,000 streetlights and will save 30% on energy costs. This will be as per the sustainable goals of the Saudi Vision statement.
We also displayed our Digital Twin capabilities. Digital Twin solutions combine IoT and analytics to optimize production processes and improve service delivery. Such solutions will be extremely helpful in the ambitious projects of the Kingdom, in places like NEOM. Digital Twins are used in many complex operations, including the Formula E Jaguar TCS racing team. The Formula E races, specifically for green electric cars, are part of the global circuit. In the Kingdom, the Diriyah Gate circuit hosts this event.
Additionally, we noticed that attendees were interested to know more about the digital and business services being offered by our award-winning All Women Digital Services Center. They appreciated the unique concept of an all-women center in KSA, with several young women attendees expressing interest in being trained in technical skills. The all-women center has been the recipient of the Best Operational Excellence category at the World Leadership Congress Awards and won the Bronze Trophy for sustainability in the King Khalid Awards for 2021.
Read more: LEAP: Saudi KACST, Lenovo to develop largest computing cluster
Tell us about some of the partnerships that were forged during the event.
There were several partnerships that were forged in LEAP. For us, many of them were informal, given the backdrop of the regional cloud announcements during LEAP. There were two formal MoUs signed during LEAP.
We signed a Memorandum of Understanding with AHAD Business Services based in Saudi Arabia. This partnership will allow customers to tap into the vast experience and expertise of the two companies in consulting, next-generation digital products, and business enterprise solutions.
We also joined hands with Mobily to leverage the local talent of Saudi Arabia, with proven global expertise, in developing a shared services digital center. This center will help create job opportunities in the region centered around the digital knowledge economy.
What are some of the most exciting recent developments in technology that you see having a significant impact on the Middle East and Africa?
The technologies that are making a significant impact in the Middle East and Africa are Artificial Intelligence, IoT, Robotics, Machine Learning, collaboration, and authentication/security tools.
These technologies are allowing the global workforce to work in this area, addressing urban challenges, enabling Smart cities, and help in eliminating the wastage of natural resources in the MEA.
Some of the advanced security tools are lowering risks and enabling faster financial transactions, resulting in higher yields.
As an information technology services and consulting company, we are involved in all the above technologies and have active projects or PoCs in MEA today. Some of them are also making a meaningful impact on the citizens of the countries. For example, our Digital Agriculture platform is directly enhancing food security in this region.
Read more: DEWA world's first utility provider to enrich its services with ChatGPT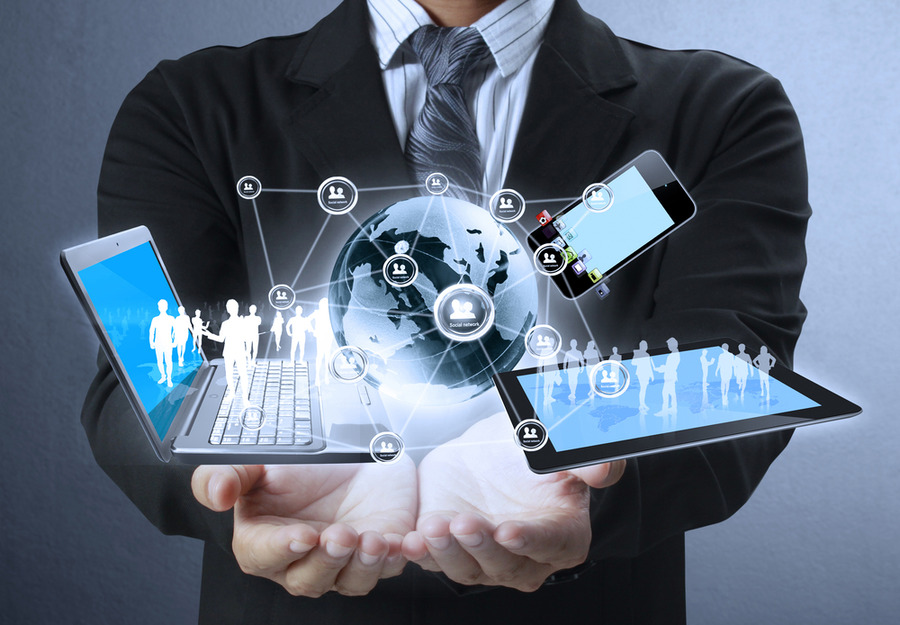 Which sectors are embracing new technologies in a way that is immediately impacting consumers?
In the GCC, unlike some other parts of the world, the sector that is really trying to innovate technologies is the government. Governments across the GCC are looking at technology to increase the ease of doing business, improve citizen services, and plug leakages and inefficiencies. They are trying to derive actionable outcomes from the tremendous amount of data they already possess.
Retail is of course using cutting-edge technologies to improve customer experience, and customer loyalty and enhance the logistics arm.
Banks are using technology to improve the speed of secured transactions as they are becoming advisors in customer journeys over and above the financial realms. They are also using sophisticated technology to counter fraud and enhance compliance.
The telcos and airlines are using technology to predict and then push the next best offer to reduce churn and dropouts.
In short, all business domains are using technology to remain relevant to their stakeholders.
What are some of the biggest challenges facing the technology industry in the Middle East and Africa?
The biggest challenge of technology is the stability of the workforce. While the "great resignation" seems to have plateaued, the aftershock of the same remains.
Also, in the MEA, there is a tendency to undermine the time and investment needed for change management, in case of big technology disruption.
Finally, in the MEA, there is a tendency to find a solution to problems by buying a technology product, chosen because of superior features. Actually, a good enough product that fits well into the organization and its ecosystem and integrates well with the surrounding system often yields better results.
Read more: Here's how BigTech is responding to ChatGPT's popularity
ChatGPT has dominated the technology news and discussion agenda in recent weeks.  How does TCS intend to use ChatGPT, at all?  What is the opportunity for businesses, and what are the risks?
To be honest, ChatGPT is still evolving. It has tremendous scope for the future, including in business. The essential ingredients of ChatGPT exist already. There are enough tools that can look at multiple data sources and provide an answer to a query. What is unique is the scale of data sources that ChatGPT uses, both in terms of quantity (volume) and quality (data type).
We are looking at how to use ChatGPT in a bounded data environment to solve detailed issues. The task ahead is how to ask the right question to ChatGPT.
ChatGPT raises several ethical and legal issues as well. The education sector will surely be shaken. We are yet to ascertain if ChatGPT will pick up any bias as it evolves. These are some of the risks.
Exclusives