September 5, 2022 6:39 pm
Liz Truss succeeds Boris Johnson as British Prime Minister
She vowed to keep her election promises, boost economic growth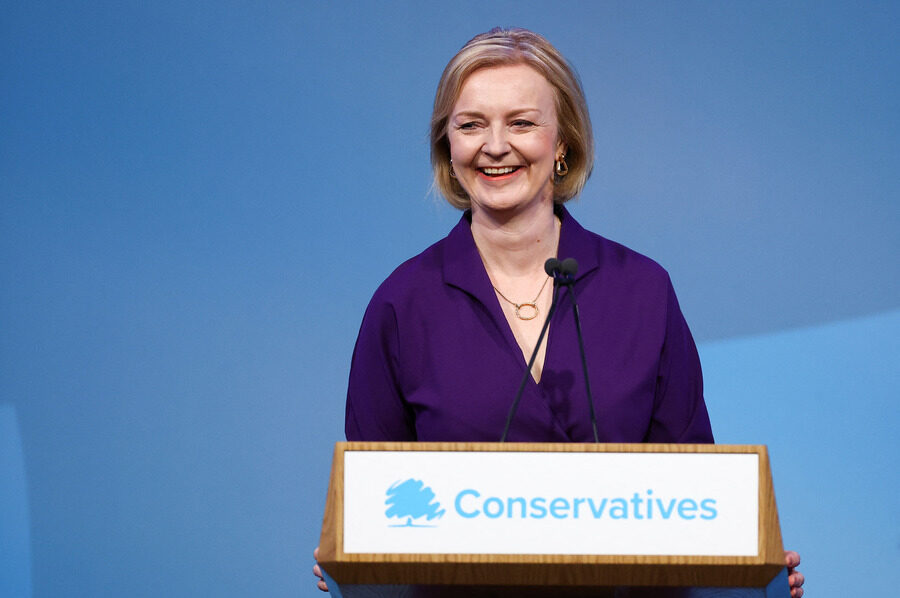 Liz Truss
Liz Truss was elected leader of the Conservative Party and Prime Minister of the UK on Monday, succeeding Boris Johnson, with 57 percent of the vote.  
Truss' rival, former Finance Minister Rishi Sunak, received 43 percent of the vote, according to Graham Brady, who is in charge of organizing the internal ballot.
Upon her victory, the third woman in British history to hold such a position gave a speech, thanking Johnson for standing up to Russian President Vladimir Putin, and completing Britain's exit from the European Union (Brexit). Truss also thanked Johnson for introducing a Covid vaccine, and "crushing" the former leader of the opposition Labor Party, Jeremy Corbyn. She also promised to keep her election promises, stating that she had a "bold plan" to cut taxes and boost economic growth.
On this occasion, Truss took to Twitter to express her joy, saying: "I am honored to be elected Leader of the Conservative Party. Thank you for putting your trust in me to lead and deliver for our great country. I will take bold action to get all of us through these tough times, grow our economy, and unleash the United Kingdom's potential."
Exclusives