March 9, 2023 1:52 pm
Qatar Airways expands destinations, builds on WC success
Middle Eastern carrier eyeing rapid growth as travel demand rebounds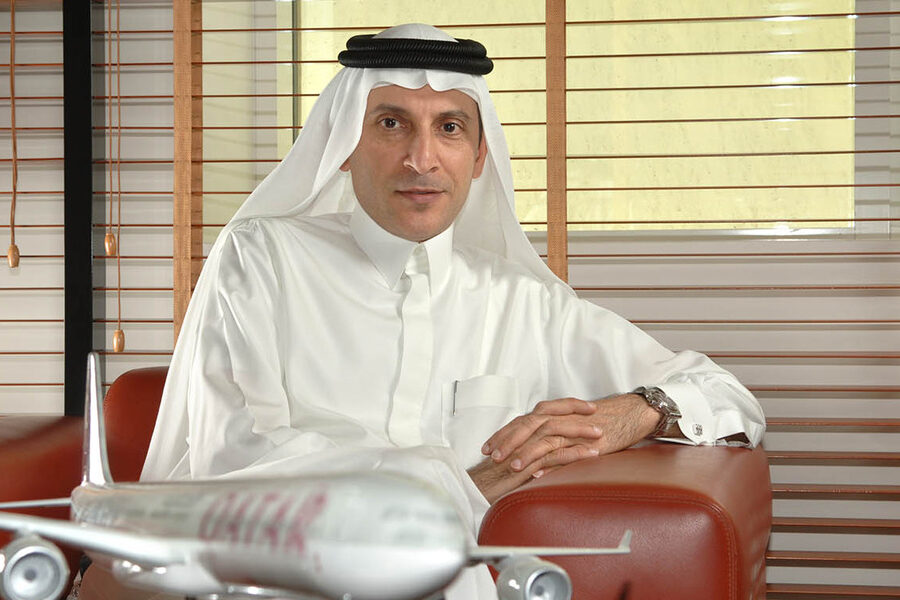 Qatar Airways Group CEO Akbar Al Baker (Photo Credit: Qatar Airways)
Qatar Airways has announced seven new destinations, 11 route resumptions, and increased frequency on 35 routes. Juba, Kinshasa, and Toulouse are among the new cities to be served by the Middle Eastern carrier from its hub at Doha International Airport. The rapid expansion plans come as the travel industry recovers from the pandemic.
During Qatar Airways Group Chief Executive Officer (CEO) Akbar Al Baker's participation at the global travel show ITB Berlin 2023, he announced the airline will add over 655 weekly flights to its summer 2023 schedule compared to 2022. This announcement includes the reveal of seven new destinations that the airline will serve globally. Overall, Qatar Airways' flight capacity will increase by 21% by July 2023 when compared to the same month last year.
Read more: Qatar Airways, F1, partners through the 2027 racing season
Qatar Airways will launch new routes to Chittagong (Bangladesh), Juba (South Sudan), Kinshasa (Democratic Republic of the Congo), Lyon and Toulouse (France), Medan (Indonesia), and Trabzon (Turkey). According to Qatar Airways, these routes will be introduced throughout the year, with Trabzon being the first (on June 16) and Chittagong being the last (March 11, 2024). Kinshasa, Juba, and Toulouse have yet to be confirmed. Qatar Airways will begin flights to Lyon on July 3 and Medan on January 15, 2024, according to Al Baker.
Resumed destinations
Qatar Airways has gradually resumed most of its pre-pandemic map route after a lengthy hiatus due to the COVID-19 pandemic. The Middle Eastern carrier announce that it will resume flights to 11 destinations.
Beijing (China), Birmingham (UK), Buenos Aires (Argentina), Casablanca and Marrakech (Morocco), Davao (Philippines), Nice (France), Osaka and Tokyo Haneda (Japan), Phnom Penh (Cambodia), and Ras Al-Khaimah (UAE) are among the destinations (UAE).
Qatar Airways also said it will offer 174 destinations by the end of March 2024. "It is really unprecedented to have a 21% growth in flights from July 2023 to July 2022, which translates to plus 655 frequencies," Al Baker said.
Increase in frequencies on existing routes
Qatar Airways further revealed that the number of flights to 35 destinations worldwide will increase this year.
Some of the destinations include London Heathrow and London Gatwick, which will increase their weekly frequencies from 42 and seven to 45 and 14, respectively. Qatar Airways will also increase frequencies to Edinburgh (ten to fourteen), Dublin (12 to fourteen), Zurich (ten to fourteen), Berlin (11 to fourteen), Vienna (ten to fourteen), Hong Kong (11 to fourteen), Phuket (14 to 21), Denpasar (14 to 21), and many other destinations.
Campaign to increase visitors
Al Baker, whose roles include tourism minister of Qatar, also announced a campaign to increase visitors to the Gulf state, building on attention from hosting the 2022 soccer World Cup to boost its domestic tourism industry.
He said Qatar aimed to increase the number of annual visitors threefold compared to 2019 levels to six to seven million, with a target of contributing to 10% of its economy.
For more on Qatar Airways, click here.
Exclusives