October 19, 2022 10:47 am
Netflix reverses subscriber slump, posts $7.93 bn in YoY revenue
Shares surged 14%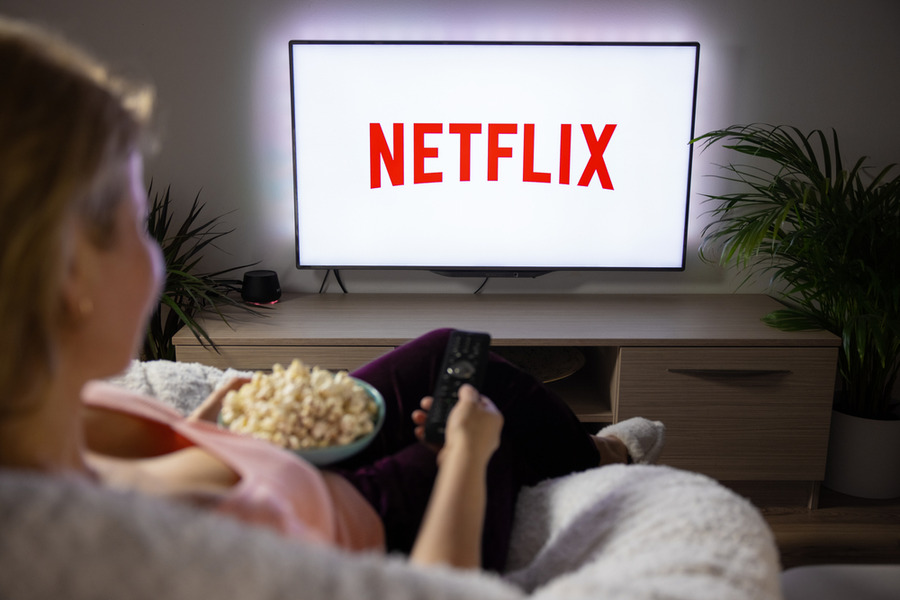 Woman watching TV with Netflix logo on the screen
Netflix stock rose more than 14 percent after the company reported better-than-expected results. The streamer also registered an increase of 2.41 million net global subscribers, more than doubling the additions forecasted a quarter ago.
According to financial markets data provider Refinitiv, the company's earnings per share amounted to $3.10 compared to the $2.13 posted earlier this year. The survey also showed that YOY revenue was valued at $7.93 billion vs. $7.837 billion compared to 2021.
The majority of Netflix's net subscriber growth during the quarter came from the Asia-Pacific region, which accounted for 1.43 million subscribers. The U.S.-Canada region had the smallest growth of Netflix's regions, contributing just 100,000 net subscribers.
Netflix forecasted it would add 4.5 million subscribers during its fiscal first quarter and said it expects revenue of $7.8 billion, largely due to currency pressures overseas.
Moreover, Netflix will begin to crack down on password sharing next year, opting to allow people who have been borrowing accounts to create their own. The company will also allow people sharing their accounts to create sub-accounts to pay for friends or family to use theirs.
Exclusives