September 16, 2022 1:53 pm
Qatar, Egypt to usher in a new era of economic integration
Visit included signing of several MOUs between the two countries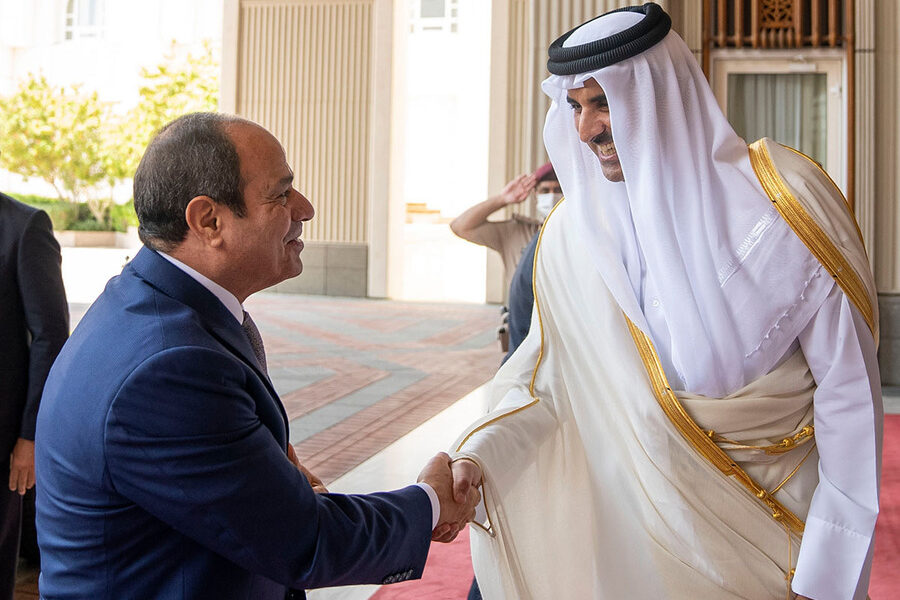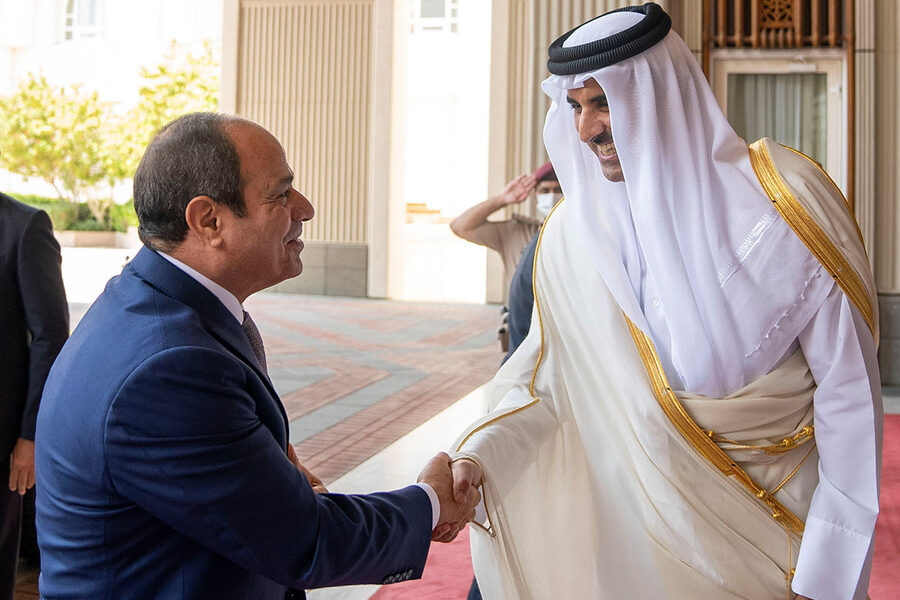 Qatar's Sheikh Tamim bin Hamed Al-Thani meets with Egypt's President Abdel Fattah Al-Sisi
The visit of Egyptian President Abdel Fattah al-Sisi to Qatar and his talks with the Emir of Qatar, Sheikh Tamim bin Hamad Al Thani, were the first of their kind since he took office in 2014. The two-day visit included the signing of several memoranda of understanding between the governments of the two countries.
Sisi's visit, which came less than three months after the Emir of Qatar's visit to Cairo, was intended to usher in a new era of economic cooperation.
Egypt is attempting to secure Gulf financing for its battered economy as a result of the Russo-Ukrainian conflict.
In March, Qatar said it would invest more than $4.5 billion in Egypt. Simultaneously, Qatar Energy signed an agreement with ExxonMobil under which it would acquire 40 percent of ExxonMobil's stake in an exploration field in the Mediterranean off the Egyptian coast.
Agreements signing
The two leaders witnessed the signing of a "memorandum of understanding between the Qatar Investment Authority and the Egyptian Sovereign Fund for Investment and Development, a memorandum of understanding on cooperation in the field of ports, and a memorandum of understanding on cooperation in the field of social affairs," according to the Qatari Emiri Diwan.
Earlier this morning, Prince Tamim and Sisi held an official meeting at the Emiri Diwan.
The Egyptian president used the visit to invite Qatari businessmen to visit Egypt and see the investment opportunities available in all economic sectors.
Al-Sisi stated at the start of the Qatari-Egyptian Businessmen Forum that various economic sectors, including agriculture, commerce, real estate, and industry, are open to investment, whether in partnership with the government or the Egyptian private sector.
Additionally, Al-Sisi expressed his willingness to provide real investment opportunities for the Qatari private sector, reviewing Egypt's infrastructure modernization efforts, including the establishment of road networks, power plants, and modern public transportation, as well as the establishment of a legal system and legislation that meets the aspirations and demands of investors and achieves growth prospects.
Moreover, he emphasized that the Egyptian economy was capable of achieving positive growth rates even during difficult times.
Exclusives