March 15, 2023 1:16 pm
Ransomware attacks could cause $30 bn in damages in 2023
Average cost of data breaches expected to reach $5 mn in 2023
During Acronis' participation in GISEC 2023 in Dubai
Ransomware attacks, which continue to be the number-one threat to businesses of all sizes globally, are projected to cause damages exceeding $30 billion by 2023, according to data protection and cybersecurity firm Acronis.
Acronis, which stopped over 100 million cyber-attacks in 2022, also highlighted in its cyber threat report that the average cost of data breaches was expected to reach $5 million in 2023. 
According to the latest Acronis Cyberthreats Report, breaches reported in Saudi Arabia could reach an average of $7 million even as the country continues to report one out of five attacks to be Ransomware. This, according to security experts is driven by factors such as weak credentials, phishing emails, and unpatched vulnerabilities remain the top cyber-attacking vectors. In the UAE, targeted organizations lost over $1.4 million in Ransomware, forcing over 40 percent of them to shut down.
Read more: UAE paid a sizable sum in ransomware the past 2 years
Concerns over rise in AI-driven cyberattacks
The accelerated advancement of artificial intelligence-driven (AI) innovations are feared to be clawing back some of the much-needed gains in the global war against cyberattacks as the chances of cyber criminals using the technology to create complex cyber threats loom.
Cyber protection experts from Acronis have warned that AI and machine learning (ML) technologies could pose a big risk to digital ecosystems that are not protected as cybercriminals are likely to take advantage of these new tools to increase the effectiveness of their assault through crafting harder-to-detect attacks. By February 2023 UAE was ranked fifth in Europe, the Middle East, and Africa regarding blocked malware attacks. With 14 percent of all computers protected by Acronis in UAE, at least one malware attack was blocked in the same period.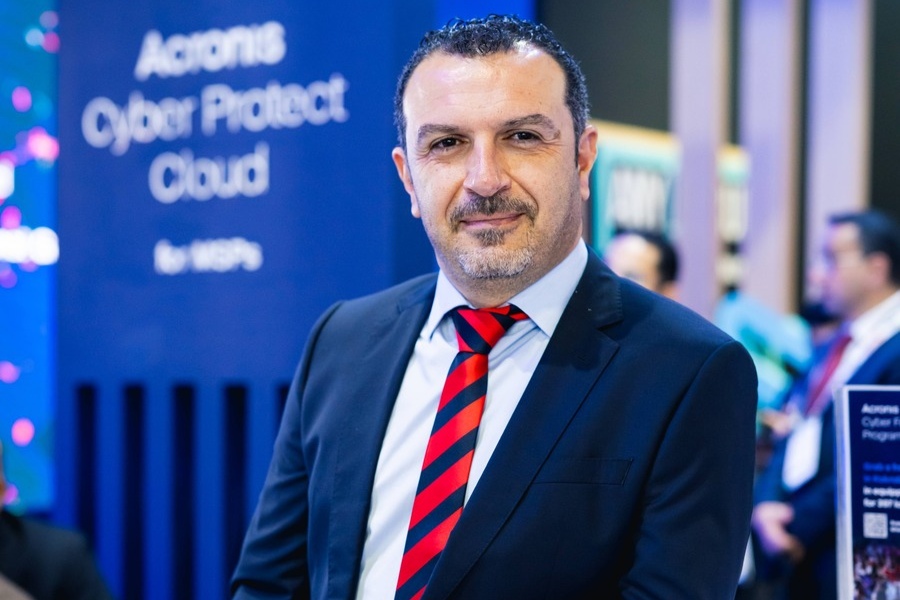 Ziad Nasr, general manager for the Middle East at Acronis
Greater need to identify potential loopholes
Speaking on the sidelines of this year's Gulf Information Security Expo and Conference (GISEC) in Dubai, Ziad Nasr, general manager for the Middle East at Acronis noted that while AI and ML are phenomenal technologies, there's a greater need to identify potential loopholes that cybercriminals can exploit to attack businesses.
"AI and ML have emerged as two major digital ecosystem disruptors that can be utilized to enhance business competitiveness and boost productivity within an organization. However, it's emerging that these technologies can be used by cybercriminals to create malware or phishing emails, thereby, reducing the barriers to entering the cybercrime space and increasing the frequency of attacks. As part of our GISEC participation this year, our goal is to highlight the need to mainstream these issues and also showcase ready-to-deploy solutions to the current potential cyber threats," said Nasr.
For more on cyberattacks, click here.
Exclusives