December 5, 2022 9:28 am
No change in OPEC+ policy on eve of Russia sanctions
EU ban on Russian crude oil imports comes into force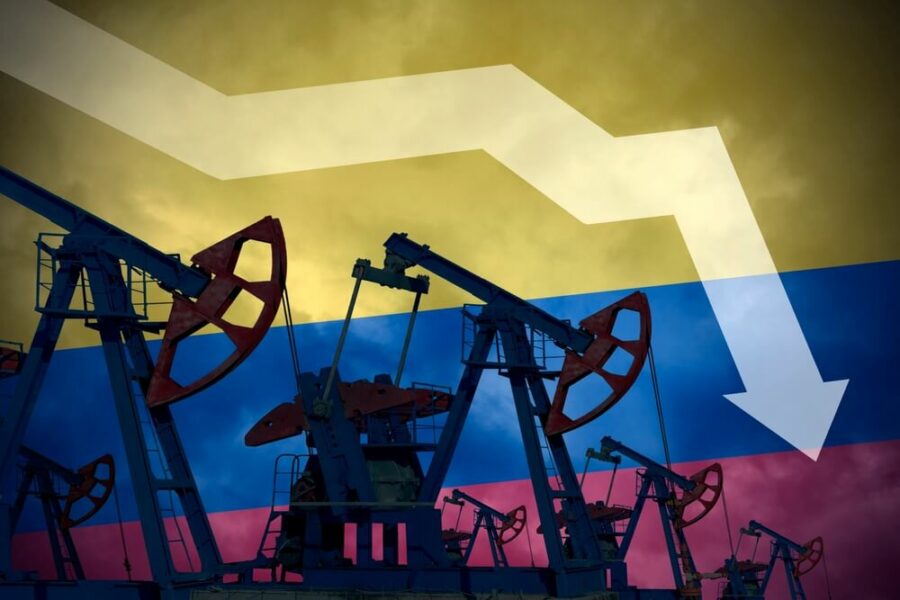 Oil production cut
In an atmosphere of uncertainty, the OPEC+ alliance decided to stick to its current policy of cutting oil production by 2 million barrels per day, or about 2 percent of global demand, from November until the end of 2023.
The OPEC+ decision, which includes the Organization of the Petroleum Exporting Countries and allies including Russia, comes ahead of major additional sanctions on Russian oil, raising fears of a recession.
The OPEC+ alliance confirmed in a statement that the previous decision, which was taken in support of prices, would be maintained.
It expects that keeping OPEC+ on its strategy in conjunction with sanctions on Moscow will "push prices higher again."
Analysts believe that one of the factors that prompted OPEC+ to decide to maintain production quotas was the slight easing of strict health restrictions in China, which would reduce fears in the markets.
Investors are watching the demand of China, the world's top importer of crude oil, as the slightest sign of an economic slowdown or a new wave of infections in that country is directly reflected in prices.
On Monday, oil prices rose sharply driven by the OPEC+ decision and as more Chinese cities, including economic hubs Shanghai and Beijing, began easing strict anti-Covid measures, boosting hopes of a full reopening. Reports have indicated that the government plans to announce such a move in the coming weeks.
The coalition has scheduled the next meeting for June 4, 2023, and remains ready to meet "at any time" in the meantime to take "immediate additional measures" if the need arises.
Earlier last week, analysts said changing the meeting from in-person to virtual suggested a small likelihood that the group would change production.
Last October, OPEC+ angered the United States and other Western countries when it announced a production cut of one million barrels per day from November this year until the end of 2023.
Washington has accused OPEC+ of Saudi Arabia of siding with Russia. But Riyadh responded by declaring its rejection of these accusations and said in a statement written in a decisive tone, that these accusations are not based on facts, and depend on an attempt to portray the decision of "OPEC +" outside its purely economic framework, a decision taken unanimously by all "OPEC +" countries.
Read more: World still needs Russian oil to flow even with price cap: IEA
Group of Seven and EU Resolution
The European Union's ban on imports of Russian crude oil in June came into force on Monday with limited exceptions.
Meanwhile, the price cap for Russian seaborne oil, designed to reduce the Kremlin's revenues from energy exports, has also come into effect and limits exports to other countries to $60 a barrel.
Warsaw resisted the proposed level at a time when it examined an adjustment mechanism to keep the cap below the market price. It has lobbied in EU negotiations for the maximum to be as low as possible to reduce revenues for Russia and limit Moscow's ability to finance its war in Ukraine.
The price limit is linked to an earlier decision by the Group of Seven major industrialized nations to impose sanctions on Russian oil exports to the wider global economy, such as China and India.
On Friday, the Group of Seven countries and Australia agreed to have a maximum price per barrel of Russian seaborne crude oil of $60 in order to deprive President Vladimir Putin of revenue while keeping Russian oil flowing to global markets. According to European Commission President Ursula von der Leyen, the price cap would cut Russia's revenues significantly.
The Group of Seven price cap will allow non-EU countries to continue importing Russian seaborne crude but will prevent shipping, insurance, and reinsurance companies from handling shipments of Russian crude worldwide unless sold for less than the price cap.
Russia responds
In response, Moscow announced that it would not sell its oil at this limit. Vice President Russian Prime Minister Alexander Novak said on Sunday Russia would not export oil subject to a price cap imposed by the West even if Moscow was forced to cut its crude output.
"We are working on mechanisms to prohibit the use of a price cap regardless of the specified level, as such intervention could further destabilize the market," Novak said.
Kremlin spokesman Dmitry Peskov said on Saturday: "We are currently conducting an analysis of the situation. We made some preparations for such a roof. We will not accept this limit." He added that Moscow will announce how the work will be organized after the analysis is completed, stressing that this will be fast.
The Kremlin has finalized a presidential decree prohibiting Russian companies and any trader who buys Russian crude from selling it to anyone else involved in the price cap mechanism, Bloomberg quoted a person as saying early last month.
Ukrainian President Volodymyr Zelensky criticized Russia's oil price ceiling as too high and not a serious decision.
Zelensky said in his daily speech that despite the agreed maximum, a lot of money will continue to flow into the Russian budget, and thus the war against his country will continue.
The head of Ukraine's presidential office, Andriy Yermak, had previously called for a cap on the price of a barrel of up to $30.
Exclusives