The Helicopter Company (THC) has been on a journey that is nothing short of extraordinary, having built an entire rotor ecosystem from the ground up.
As Saudi Arabia's aviation sector sees exponential growth on the back of airport expansion projects and the launch of a new national airline, the Kingdom's premier commercial helicopter operator is positioning itself to soar to new heights in a highly competitive industry.
THC was officially launched in 2018 by Saudi Arabia's Public Investment Fund to meet the growing demand for commercial helicopters associated with the country's expansive Vision 2030 strategy. With PIF's backing, THC is actively shaping an ecosystem in Saudi Arabia that did not exist four years ago.
In addition to supporting Saudi Arabia's economic diversification efforts, THC is committed to creating job opportunities that attract and retain local talent, in accordance with the objectives of Vision 2030.
Giving Saudi Arabia's diversification efforts a boost
THC currently provides construction, filmography, surveying, private charters, emergency medical services and tourism. As Saudi Arabia advances with its diversification plans, the aviation frontrunner intends to advance into new sectors.
"We are now looking into tourism, aerial work, sports and entertainment," said Capt. Arnaud Martinez, CEO of THC. "We want to be a solid operator that will leave a lasting legacy."
As the tourism industry becomes a pivotal driver of Saudi Arabia's economic diversification, THC takes great pride in contributing to the growth of the sector through strategic partnerships and dedicated efforts.
"The pivotal role of giga projects like Red Sea Global and NEOM cannot be overstated in the context of realizing the Vision 2030 strategy and propelling the tourism sector forward," Martinez added. "These projects have already become invaluable partners for THC. Initially, our goal was to provide tailored, immediate solutions to these giga projects and grow in tandem with them," he continued.
THC is currently working alongside Red Sea Global, an entity responsible for two of Saudi Arabia's largest regenerative tourism projects on its western coast – the Red Sea and Amaala developments. In March 2023, the partners celebrated the first delivery of an ACH160 helicopter, Airbus' most technologically advanced model. Similarly, the company signed a contract in the same month with aerospace leader SKYTRAC Systems for mission monitoring and advanced connectivity services, including low-Earth-orbit satellite technology.
"As an operator, we are ready to embrace innovation and a greener platform with less noise and advanced safety features that do not exist on other platforms. Our projects do not compromise on safety, and we will continue in this fashion," Martinez said.
As THC transitions from supporting the project during the construction phases, where aerial work and emergency medical support services have been the focus, it is positioning to venture into the domains of hospitality and tourism. This evolution signifies its commitment to actively contribute to the broader tourism sector within the Kingdom.
Furthermore, THC enriches the Kingdom's tourism sector through the services it provides as part of its partnership with the Royal Commission for AlUla (RCU). This partnership with RCU started in 2019, with tour operations kicking off in 2021 for year-round scenic tours taking visitors on a journey to explore the Kingdom. This is a service that is provided by RCU Tourism and is enabled by THC's fleet and operations.
"THC's contributions to Saudi Arabia's giga projects has enabled us to increasingly contribute to the tourism sector in the Kingdom. We look forward to building on these initiatives," Martinez added.
Moreover, THC has played a pivotal role in supporting high-profile local events in Saudi Arabia, such as Formula 1, Formula E, MDLBEAST and Rally Dakar. In so doing, THC bolsters the rotor and general aviation sector and contributes to the growth of sports, tourism and cultural industries in alignment with Vision 2030.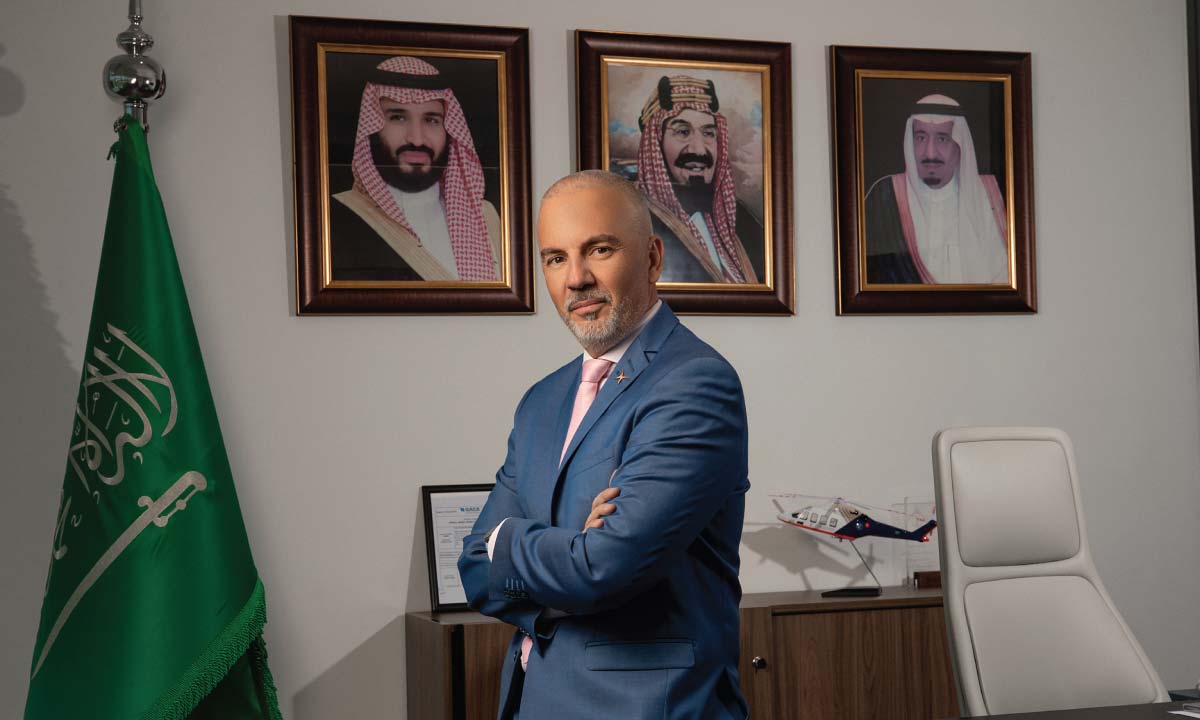 Leveraging capabilities for value-added services
THC's biggest strategic objective is to make a positive impact in Saudi Arabia, and one of the key ways it hopes to achieve this is by saving lives. To fulfill this mission, THC has placed a particular focus on delivering cutting-edge emergency medical services in the Kingdom to aid the ill and injured.
Given the vast size of Saudi Arabia, THC's objective is to ensure immediate and efficient emergency response coverage within this extensive area. To achieve this, the Helicopter Emergency Medical Services program (HEMS) that is operated by THC in partnership with the Saudi Red Crescent Authority (SRCA) has now nine bases and 11 aircraft, which it intends to grow to 23 bases and 30 aircraft by the end of 2026.
"By 2026, we aim to have 30 helicopters to aid our ambition to cover even more of the Kingdom and expand on THC's emergency medical services offering with SRCA," Martinez said.
This nationwide program aims to provide comprehensive emergency medical services covering 90 percent of Saudi Arabia through helicopter operations. In practice, this translates to rapid airborne response, with THC's expert crews trained to handle all types of medical scenarios.
Whether it's accidents during hiking adventures or road mishaps, THC's goal is to be in the air within 15 minutes of receiving a distress call, ensuring timely transfers and delivering high-quality emergency care with advanced medical equipment.
"Our SRCA journey began in February 2022 with the establishment of our Al-Janadryia base, initially serving the Riyadh region. Since then, we have steadily expanded, now operating from nine bases, with plans in motion to increase this number to 13. By the end of this year, we anticipate having 15 helicopters strategically positioned throughout Saudi Arabia," Martinez said.
Notably, since the inception of the HEMS program, THC has saved the lives of more than 1,200 individuals as of September this year, a testament to its commitment and effectiveness. Looking ahead, THC remains steadfast in its dedication to making an even greater impact on the lives of those in need, as it continues to expand and enhance its emergency medical services across Saudi Arabia.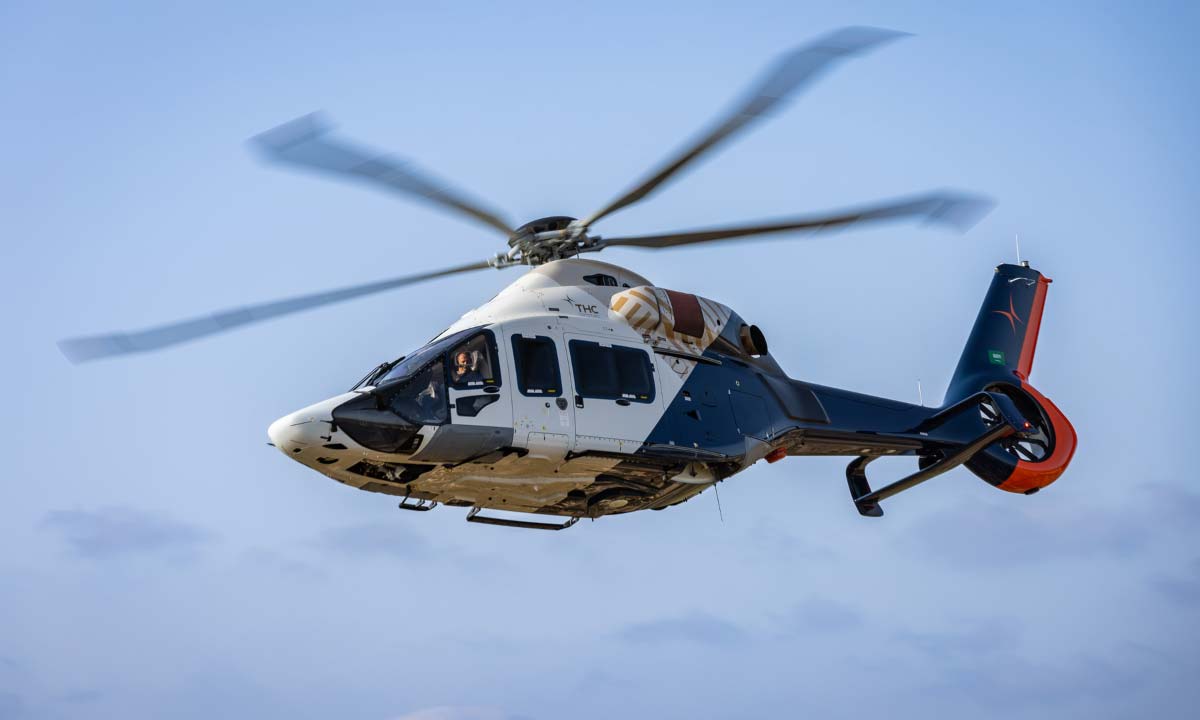 Pursuing ambitious growth and global plans
Martinez says that THC's aspiration to become a global player in the general aviation industry is driven by the recognition that it is a unique company in a unique country with a unique vision, growing at an unprecedented speed and scale, never seen in the rotor and broader general aviation industry.
"THC is a disruptor in the aviation industry, and we can be incredibly useful to our peers, too. We are happy to share the successes and lessons learned from our experience to help shape the industry regionally and internationally. Being a global player isn't just about competing but also collaborating to push the industry forward, which is a key goal for THC," he explained.
THC's journey so far, although relatively brief, has been marked by remarkable growth and achievements in the aviation industry. In just four years, THC has evolved into a fully operational aviation company, moving from just two aircraft at the end of 2019. It is on track to have 48 aircraft in service at the end of this year.
THC's fleet is a mix of Leonardo and Airbus helicopters, carefully selected to meet specific operational needs. What sets THC apart is its commitment to strategic growth, aiming to oversee a fleet exceeding 100 aircraft by the end of 2026, which is more than double the size of its current fleet). However, Martinez cautions that the company is adopting a pragmatic approach, only bringing helicopters on board when there is a genuine demand. As such, 80 percent of THC's fleet is under contract, reflecting its dedication to efficient and purpose-driven operations.
At the same time, THC is diversifying its offerings by exploring the establishment of a fleet of fixed-wing aircraft and seaplanes to cater to project-specific requirements. As of March 2023, THC's capital investment has surpassed $533 million, with further investments anticipated to meet the surging demand for helicopter services.
In essence, THC is committed to organic growth, and its unique approach ensures that its fleet expansion and workforce align closely with market demand and industry dynamics.
THC also recently signed an agreement with Altanfeethi to explore urban air mobility solutions in the kingdom, offering advanced transportation services from the operator's terminals to customers. The agreement aligns with Saudi Vision 2030 objectives to drive economic growth and develop urban air mobility solutions to meet the growing demand for streamlined and convenient urban transport services in the Kingdom.
For Martinez, THC's global ambitions will be realized by leveraging innovative solutions as the company's cornerstone. Its strategy involves utilizing biofuels to contribute to the global movement of the industry to become more sustainable and safeguard the environment. At the same time, THC is pushing for urban air mobility within the region and on a broader scale as it recognizes its importance in developing the offerings of the aviation sector.
Furthermore, THC is also actively developing its Advanced Air Mobility strategy, positioning itself at the forefront the of rotor industry and closely tracking pivotal advancements in the sector both regionally and globally. "I am personally excited that THC is one of the founding members of an international consortium comprising industry leaders who will provide invaluable guidance for the general aviation sector moving forward on advanced air mobility," Martinez said.
Unwavering commitment to safety and sustainability
On the back of THC's ambitious plans is an unrelenting commitment to safety. THC staunchly adheres to international and local aviation regulations. It boasts an impeccable safety record, registering more than 15,000 accident-free flight hours that stand as a testament to its dedication. "In all our work, THC strives for differentiation and effectiveness while ensuring that the fundamentals of safety are firmly in place, never compromising on this core value, which is deeply embedded in our policies and culture," Martinez said.
Regulation remains a broad challenge in the general aviation sector, and THC is working with its regulatory counterparts to ensure that it is fully compliant. It is also keen to ensure that its safety practices contribute to improving standards within the regulatory environment. In addition, THC is also seeking to benchmark KSA capabilities with international frameworks set by the U.S. Federal Aviation Administration and European Union Aviation Safety Agency to ensure alignment with global standards.
Sustainability is a core objective for THC, reflecting its commitment to building a lasting business and safeguarding the environment and the well-being of all stakeholders involved. In the aviation industry, where sustainability is an increasingly critical concern, THC is embracing innovation and eco-friendly practices to create a greener platform, one that prioritizes reduced noise and advanced safety features.
THC's sustainability initiatives include:
Sustainable Aviation Fuel Compliance: THC takes pride in its fleet, which is comprised aircraft that are among the most advanced in the world when it comes to compatibility with Sustainable Aviation Fuel standards. SAF is a pivotal element in mitigating the aviation industry's carbon footprint as SAF aviation fuels are waste-derived or renewable, meeting sustainability criteria in the industry. THC's commitment to its future use reflects the company's dedication to greener aviation practices.
Investment in Lower Noise Aircraft: Recognizing the impact of noise pollution in aviation, THC has made the significant investment in the acquisition of 10 H160 aircraft. These medium-category aircraft are among the most technologically advanced civil helicopters in the world and have significantly lower noise signatures than other aircraft of a similar size. This reduction in noise levels is a testament to THC's dedication to finding environmentally responsible solutions for the future of sustainability is not just a buzzword at THC – it is integral to its corporate ethos. "We are actively implementing measures and partnering with industry leaders to reduce our environmental impact while ensuring a safer and more sustainable future," Martinez said.
Read more: Saudia to become first operational carrier at Red Sea International Airport in landmark deal
Championing human capital and local talent
For Martinez, one if THC's biggest challenges is onboarding 30 to 40 new employees every month to help sustain its growth, which the company realizes is contingent on having the right people. To be able to recruit and retain talent, THC invests in a comprehensive human capital program, while ensuring it provides ample opportunities for Saudi nationals to be part of the company, now and in the future.
According to Martinez, this is a mandate from the Public Investment Fund – that a new generation of Saudi talent must be mentored and developed internally.
At present, THC champions localization by maintaining an impressive Saudization rate that is more than 50 percent. Furthermore, THC actively nurtures aviation expertise among its workforce and local talent through specialized programs like Qimam Flight for pilots, Qimam Technical and PIF's graduate development program.
THC's top-of-the-line fleet includes:
Leonardo AW139
Power: Twin-Engine
Interior Type: EMS, Utility, and Corporate
Capacity: 8 – 12
The AW139 is a twin-engine helicopter, which is well known for its spacious and comfortable cabins. It is extensively operated worldwide and is renowned for its safety and reliability.
THC's AW139 fleet has been carefully selected to provide various cabin configurations that cater to a wide array of customer requirements in different markets.
Airbus H125
Power: Single Engine
Interior Type: Utility
Capacity: 5
The H125 is a single engine, multi-task helicopter. It carries up to five passengers and can easily be reconfigured for various missions.
THC's selection of H125s have been configured to cater to a variety of missions including Aerial Work, Tourism, Emergency Medical Services and Private Charter Flights.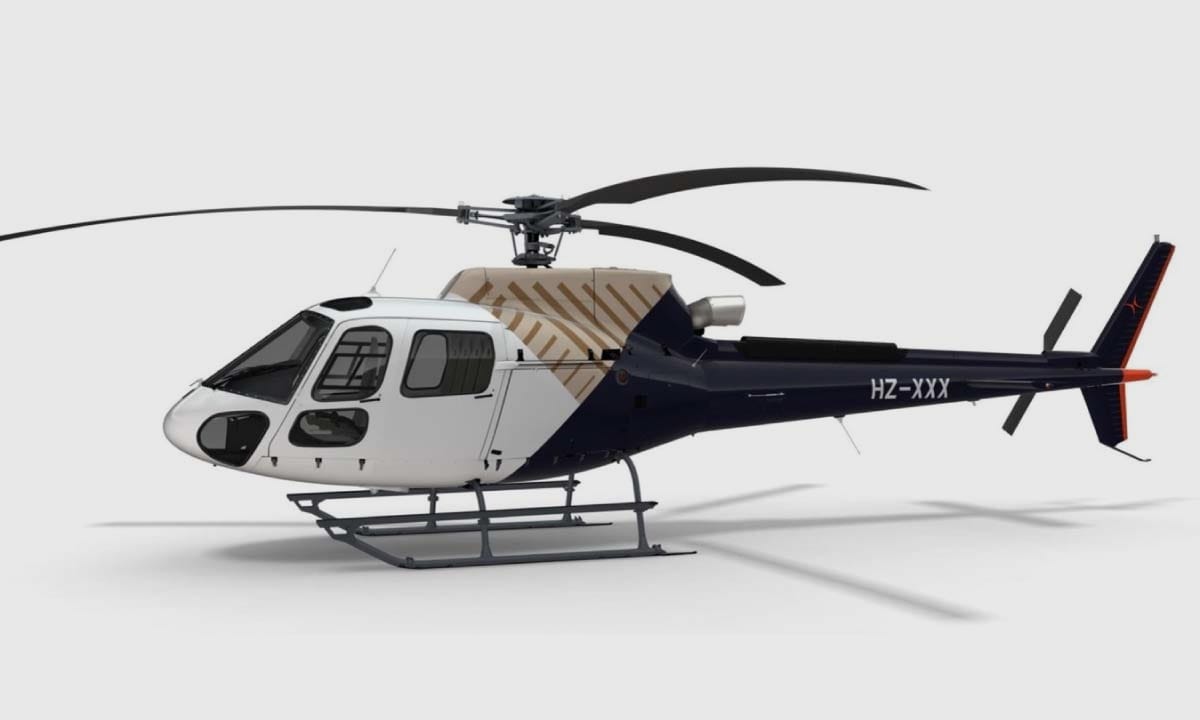 Airbus H145
Power: Twin-Engine
Interior Type: EMS and Utility
Capacity: 6 – 8
Airbus H160
Power: Twin-Engine
Interior Type: Corporate
Capacity: 6 – 8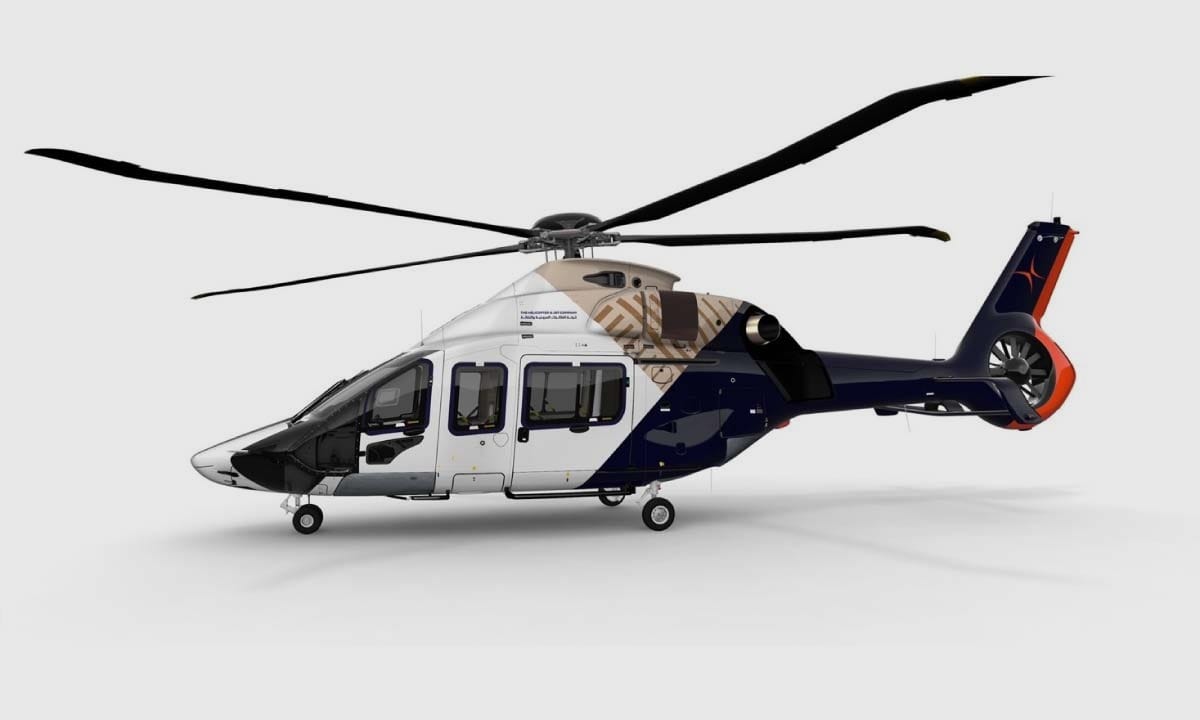 For more news on Saudi Arabia, click here.