Global energy giant Saudi Aramco signed an agreement with Chinese partners for an oil refinery and petrochemical project in northeast China that is expected to start in 2026 to meet the country's growing demand for fuel and chemicals.
According to Reuters, the project in Liaoning province's city of Panjin will be Aramco's second major refining-petrochemical investment in China and follows the world's top oil exporter reporting a record profit of $161 billion in 2022.
Joint venture Huajin Aramco Petrochemical Company (HAPCO) will build and operate the complex that will house a 300,000 barrels per day (BPD) oil refinery and a cracker with an annual production capacity of 1.65 million tonnes of ethylene and 2 million tons of paraxylene, state-owned Aramco said in a statement.
The project is expected to cost 83.7 billion yuan ($12.2 billion), partner Panjin Xicheng Industrial Group said in a statement on WeChat.
Construction at the complex will start in the second quarter after the project secures the required administrative approvals, Aramco said. The plant is expected to be fully operational by 2026, it added.
Aramco will supply up to 210,000 BPD of crude oil as feedstock for the plant.
State-owned NORINCO Group, a Chinese military equipment maker, owns 51% of HAPCO while Aramco and Panjin Xincheng hold stakes of 30% and 19%, respectively.
Read more: Saudi Aramco intends to form a powertrain JV with Renault and Geely
Separately, Aramco signed a memorandum of understanding with the southern Chinese province of Guangdong to explore cooperation in sectors including energy, finance, research, and innovations, according to a post on the provincial government's website.
Aramco acquires 10% stake in China's Rongsheng
Aramco signed definitive agreements to acquire a 10% interest in Shenzhen-listed Rongsheng Petrochemical Co for $3.6 billion, in a deal that would significantly expand its downstream presence in China.
Through the strategic arrangement, Aramco would supply 480,000 barrels per day (bpd) of Arabian crude oil to Rongsheng affiliate Zhejiang Petroleum and Chemical Co (ZPC), under a long-term sales agreement.
Aramco Overseas Company (AOC), a wholly-owned subsidiary of Aramco, will acquire the interest in Rongsheng, Bloomberg reported.
Among other assets, Rongsheng owns a 51% equity interest in ZPC, which in turn owns and operates the largest integrated refining and chemicals complex in China with a capacity to process 800,000 bpd of crude oil and to produce 4.2 million metric tons of ethylene per year.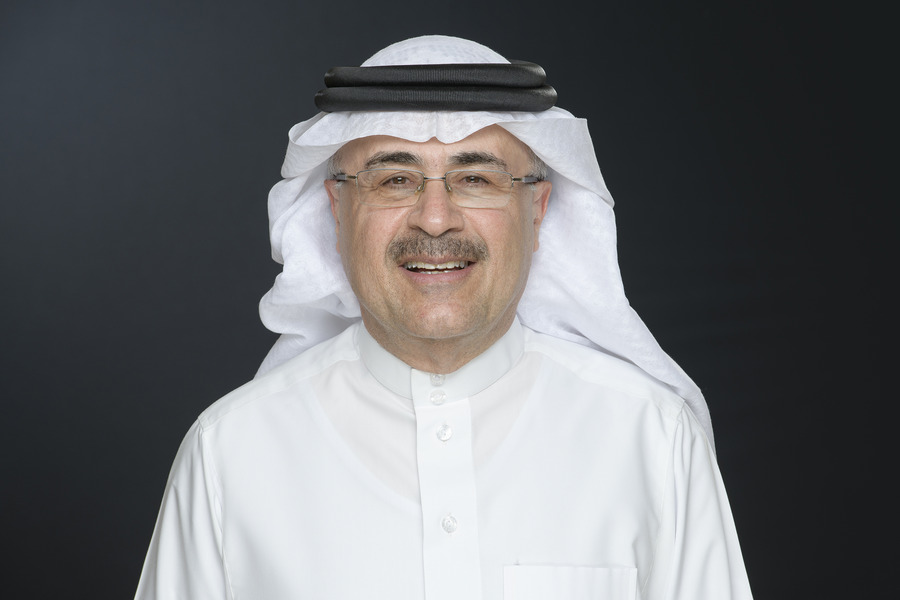 Amin Nasser, Aramco's CEO (Photo Credit: Aramco)
Aramco CEO supports China's energy security
Aramco has affirmed its support for China's long-term energy security and development, as the Riyadh-based company works closely with Chinese entities to meet sustainable targets, its CEO, Amin Nasser, said.
Speaking at the China Development Forum in Beijing, Nasser said that Aramco has partnerships and emission-reducing technologies with China to make lower-carbon products.
"We want to be an all-inclusive source of energy and chemicals for China's long-term energy security and China's high-quality development – to the horizon, and even beyond," said Nasser.
He added: "That's why we are doubling down on China's energy supply, including new lower carbon products, chemicals, and advanced materials, all supported by emissions reduction technologies."
Nasser further pointed out that Aramco's plans to elevate its oil production to 13 million barrels per day by 2027 will strengthen China's long-term energy security.
For more on energy topics, click here.