June 29, 2022 11:00 am
Saudi attracts $1.97 bn FDI in Q1
Inflows rose 9.5% compared to the same period in 2021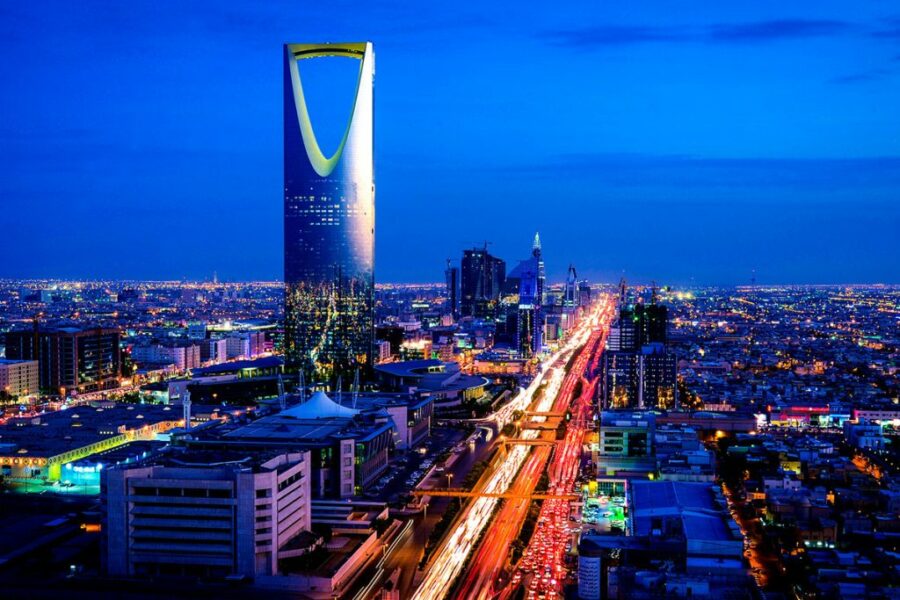 Saudi's capital Riyadh
Saudi Arabia garnered around 7.37 billion riyals ($1.97 billion) in foreign direct investments (FDIs) in the first quarter of 2022, up from 6.73 billion riyals ($1.8 billion) the previous year. This represents a 9.5 percent increase and a value of 638 million riyals. 
According to data from the Saudi Central Bank (SAMA) and the Saudi Ministry of Investment, these investments have the second-highest quarterly value since the fourth quarter of 2016.
MISA said in a tweet: "According to the UNCTAD World Investment Report, which reflects the Saudi economy's competitiveness and the development of its investment environment, the Kingdom shined in global indicators and ranked 14th at the level of the Group of Twenty countries in foreign direct investment flows for the year 2021."
This increase is largely attributable to the state's efforts to overcome barriers to foreign investment, along with improving the investment environment and increasing the number of companies that have decided to open their headquarters in the Kingdom. It can also be credited to the vast array of investment opportunities created by the Kingdom's 2030 Vision, its massive projects, and the privatization of numerous sectors.
Moreover, data reveal that the $12.4 billion worth agreement that Saudi Aramco reached with an international coalition of investors regarding the sale of a share of a subsidiary company resulted in the net FDI flowing into Saudi during Q2 2021, recording the highest value ever, at about 51.9 billion riyals ($13.8 billion). 
Saudi aims to increase net FDI into the country by 1816 percent over the next ten years (from 2021 to 2030), to 388 billion riyals ($103.5 billion) per year by 2030, up from 20.2 billion riyals ($ 5.4 billion) in 2020.
Furthermore, findings show that the FDI in Saudi grew at the fastest rate, reaching $19.3 billion (72.3 billion riyals) in 2021, a 257.2 percent increase from $5.4 billion (20.25 billion riyals) in 2020.
Over the last year, the inflow of investments in Saudi has been the highest since 2010, totaling 106.1 billion riyals. Meanwhile, the investments made in 2021 exceeded the previous three years, registering a combined value of $14.2 billion. 
Exclusives