November 14, 2022 9:56 am
Saudi-Chinese summit in Riyadh soon. What are the priorities?
Kingdom was first destination for Chinese foreign investments in H1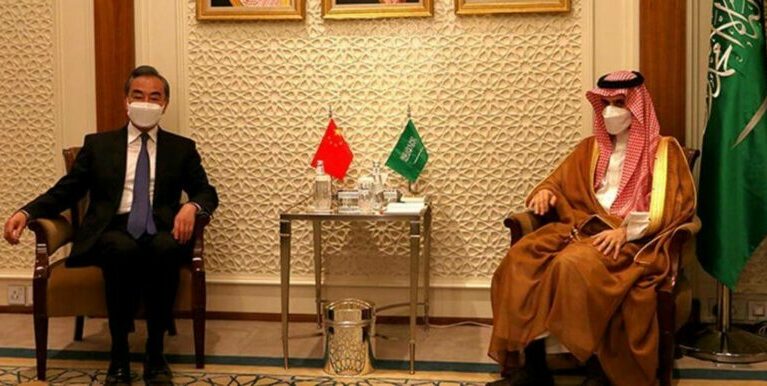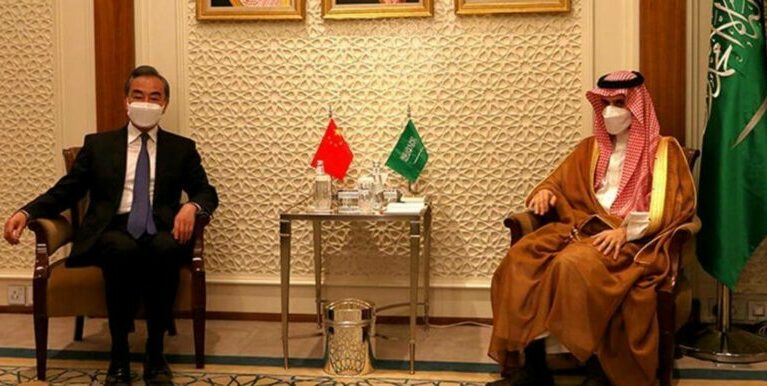 The last meeting of the Saudi-Chinese high-level joint committee
Chinese President Xi Jinping is expected to visit Saudi Arabia soon, likely in December, amid strained relations between Riyadh and Washington over oil supplies.
Saudi Minister of State for Foreign Affairs Adel al-Jubeir did not say much about the details of the visit, the timing of which he did not specify, only talking about its priorities. Speaking from Sharm el-Sheikh, where he is attending the climate summit, he said: "We look at the things we care about: stability and security in the region and the world, and how to boost trade and investment between the two countries. Of course, the climate is now high on the agenda in terms of international relations."
Jubeir told Reuters that visits between Chinese and Saudi leaders were "normal." "China is Saudi Arabia's biggest trading partner and we have huge investments in China and the Chinese have huge investments in Saudi Arabia," he said.
"We have huge capital at stake and these visits are not uncommon."
Al-Jubeir was quoted by Bloomberg as saying that "the relationship between Riyadh and Washington is strong enough to move beyond the recent dispute over the kingdom's oil policy."
"Many storms have come and gone as the two countries move towards a stronger, deeper, and broader relationship," he said. "It's normal to have disagreements from time to time, as happens between all friends, but the kingdom will continue to work for its best interests."
Al-Jubeir explained that the ongoing dispute over oil production policy "will not affect relations between the two countries," saying, "Some in America are taking a different approach, but we will be able to overcome that."
The decision of the "OPEC +" alliance to reduce oil production by about two million barrels per day raised the ire of the US administration, which considered that the step has a political background, which Riyadh strongly denies, and stresses that the decision stems from a "purely economic" standpoint.
Read more: US-China chip war is overheating
This is not the first time the kingdom has reported a visit by the Chinese president. Late last month, Saudi Foreign Minister Prince Faisal bin Farhan said Chinese President Xi Jinping would visit Saudi Arabia soon. During a committee meeting of the "Belt and Road, Major Investments and Energy" initiative under the Saudi-Chinese high-level joint committee, he explained that 3 Chinese-Saudi, Chinese-Gulf, and Chinese-Arab summits will be held.
The Kingdom ranked first as a destination for Chinese foreign investment in the first half of 2022, and China became the Kingdom's top trade partner.
Saudi Arabia and China also agreed last month to cooperate in the "peaceful uses of nuclear energy" and establish a regional hub for Chinese factories in the kingdom to take advantage of its geographical location, the official Saudi Press Agency quoted Saudi Energy Minister Prince Abdulaziz bin Salman and China's national energy official Zhang Jianhua as saying.
Saudi Energy Minister Prince Abdulaziz bin Salman visited Beijing in mid-October and discussed with its officials how to preserve the energy market and the peaceful use of nuclear energy.
Diplomatic relations between China and Saudi Arabia began in 1990, and over these years, the two countries have made significant progress in relations, including economic and trade cooperation, cultural exchanges, and enhanced communication on international issues.
Between 1991 and 1998, relations between the two countries witnessed a remarkable development summarized in 16 high-level visits and cooperation agreements in various fields, culminating in the visit of King Abdullah bin Abdul Aziz when he was crown prince in 1998, which was considered the highest level in terms of the official delegation to China.
Bilateral relations have witnessed great momentum in recent years, with the upgrading of relations to the level of comprehensive strategic partnership and the establishment of the China-Saudi Arabia High-Level Joint Commission, through the visit of Chinese President Xi Jinping to Saudi Arabia in 2016, the visit of King Salman bin Abdulaziz to China in 2017, and the visit of Crown Prince Mohammed bin Salman to Beijing in 2019.
When diplomatic relations between China and Saudi Arabia were established, the full-year bilateral trade volume was about $500 million, while trade between the two countries jumped from $3 billion in 2000 to $67 billion in 2020, more than 22 times in two decades.
Saudi Arabia and China have strong energy ties, with Riyadh being Beijing's largest partner in the Middle East, as it is the number one oil exporter to China ahead of Russia, Beijing's northern neighbor and strategic partner.
Exclusives