September 7, 2022 11:34 am
Saudi economic diversification towards an oil-independent financial future
"The Fund": a decrease of about 20% in the direct share of oil in the GDP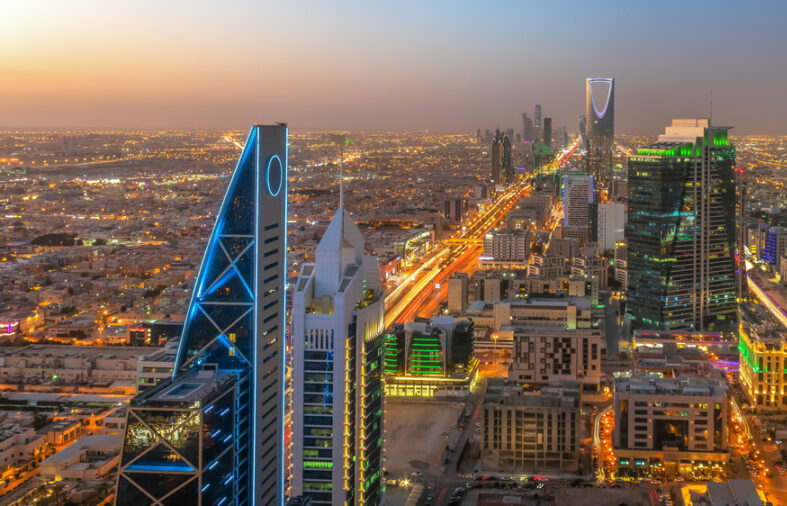 Saudi Arabia focuses on using oil revenues to pump money into other industries
All plans and visions developed by Saudi Arabia are aimed at economic diversification within Vision 2030, and reducing dependence on oil revenues, to ensure economic prosperity for the coming years. Smart diversification would ensure that Saudi can develop its economy enough to stay ahead as the world transitions to cleaner energy.
It is clear that the Kingdom is achieving success in this regard. The recent global competitiveness ranking showed that it has made significant progress on the path to economic diversification by creating long-term sustainable value in the economy.
It is true that Saudi continues to profit from its strong oil sector, as the state-owned Aramco announced last August that profits had far exceeded expectations for the second quarter of 2022. It announced record profits of $48.8 billion for the second quarter of 2022, an increase of 90 percent year on year.
But the country focuses on using oil revenues to pump money into other industries and invest in promising sectors that diversify its economy.
This policy helped fuel the country's real estate boom and produced 5.4 percent growth in its non-oil economy.
The International Monetary Fund (IMF) expects the Saudi economy to register a growth rate of 7.6 percent this year, the highest growth rate among all economies of the world, and a rise in non-oil growth in the Kingdom to 4.2 percent.
Last June, Saudi Arabia announced a budget surplus of $15 billion, which is expected to reach $80 billion by the end of 2022. It seems determined to spend these amounts on trends and sectors that will increase non-oil economic growth in the future.
More recently, Aramco's venture capital arm has turned to international investments as part of a drive to diversify the economy and attract global technology start-ups. It was decided that the Aramco Center for Entrepreneurship (Wa'ed) will invest about $100 million this year after spending about $50 million over the past nine years.
Public Investment Fund
The Public Investment Fund is considered an essential pillar for achieving economic diversification. Within five years, it had become a major international investor. It aims to invest at least $40 billion annually inside the Kingdom and has established more than 50 new companies operating in several diverse sectors.
Saudi Crown Prince Mohammed bin Salman expects the fund's assets to exceed $2 trillion (from $620 billion currently) by 2030, thus creating the largest sovereign wealth fund in the world.
What did the IMF say about economic diversification in the Kingdom?
In a recent press conference held to evaluate the Saudi economy in parallel with the issuance of the Article 4 report, The Saudi mission IMF head, Amin Matti, said that the Kingdom has had years of efforts plugged in towards the framework of economic diversification that began in the year 2000.
Between 2000 and 2020, a decrease of about 20 percentage points was observed in the direct share of oil in GDP, in the share of oil in total revenue collection, and slightly less in terms of exports.
Matti explains that this has accelerated since 2016 with the implementation of Vision 2030. "We saw retail and services that increased and we saw a boom after Covid with the economy fully recovering. We saw an increase in some of these sectors and an increase in some manufacturing sectors."
He added that "diversification will also come with the investments being made today for some of these industries. So, it is a process that has taken time and we have seen the acceleration over the past four years. And I talked earlier about non-oil revenues, which means we also have other sectors of the economy that are developing, and there is another industry that is starting to emerge, but that will take time to fully develop. Of course, the real estate market is growing very fast. We've seen that with the increase in mortgages, and with construction remaining a big contributor to growth."
In conclusion, there is no doubt that Saudi is behaving wisely by taking advantage of oil revenues and increasing production. This is in addition to injecting money into economic diversification while saving some money when oil prices eventually decline. With the green transition taking place, Saudi is likely to achieve the comprehensive and desired economic development it needs to build strong industries and ensure long-term prosperity in a post-oil world.
Exclusives