February 1, 2023 1:33 pm
Saudi GDP grew seven straight quarters since pandemic
Posting 5.4 percent in Q4 202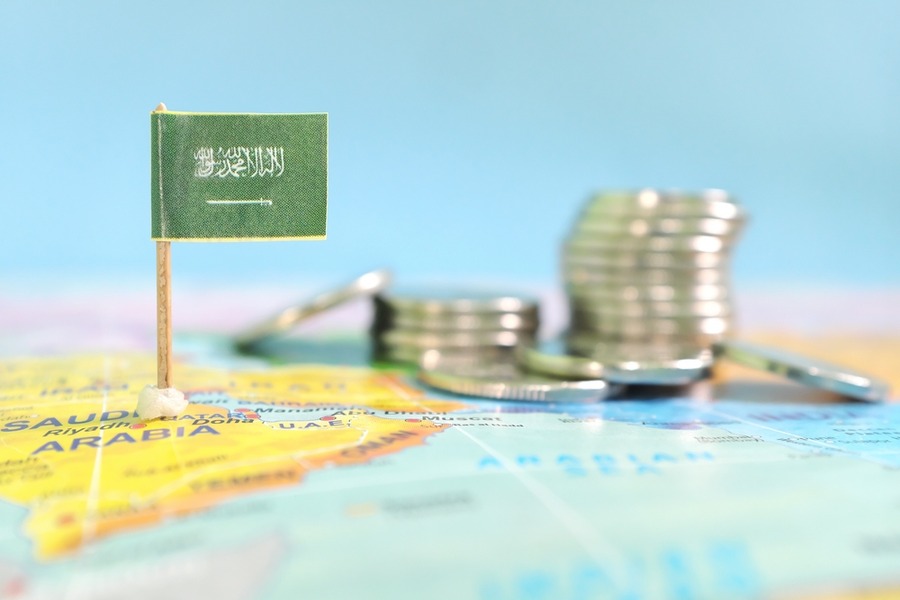 Saudi GDP
According to the Saudi General Authority for Statistics (GASTAT), the Kingdom's GDP posted 8.7 percent in 2022 and 5.4 percent in the last quarter of the year. Both the oil and non-oil sectors of Saudi contributed to the expansion. Non-oil activity expanded by 6.2 percent during the course of the year while oil-related activities increased by 6.1 percent.
The fourth-quarter GDP expansion was Saudi Arabia's seventh consecutive three-month growth after the COVID-19 pandemic slowed economic activity in OPEC's biggest oil producer.
The rapid GDP growth of Saudi Arabia is nothing new. GDP growth for the Kingdom was 8.3 percent in 2021 and 8.8 percent in the third quarter of 2022. The growth of Saudi's GDP in 2022 was aided by high oil prices.
Read more: Saudi GDP up 12.2% in Q2, highest since 2011
The high non-oil growth is encouraging for Saudi Arabia's aspirations to diversify its economy. Mohammed bin Salman, the Crown Prince of Saudi Arabia, most recently unveiled an events investment fund with a focus on sports, entertainment, and other industries.
In a recent analysis, the New York-based credit-rating agency Fitch predicted that the Kingdom's GDP growth rate would slow down to 3.3 percent this year and that less growth would be attributed to oil production.
Saudi Arabia's preliminary estimates for 2023 indicate GDP growth of 3.1 percent, with inflation at 2.1 percent.
Additionally, the International Monetary Fund (IMF) expects the kingdom's economy to grow by 2.6 percent this year and by 3.4 percent in 2024.
Saudi Arabia approved a 1.11 trillion-riyal budget for 2023 last week and forecast a surplus of 16 billion riyals or 0.4 percent of its GDP.
This compares with a previous surplus estimate of 9 billion riyals announced in a pre-budget statement three months ago.
UAE, Qatar, and Egypt
In the UAE, the government forecasted a 6.5 percent GDP growth in 2022, as reported by Reuters in December. However, no official figures have yet been released.
On the other hand, Qatar's Planning and Statistics Authority revealed in 2022 that the country's GDP surged 5.2 percent year on year (YoY) compared to 2021.
Egypt's GDP increased by 6.6 percent in the fiscal year (FY) 2021-22.
For more economic news, click here
Exclusives